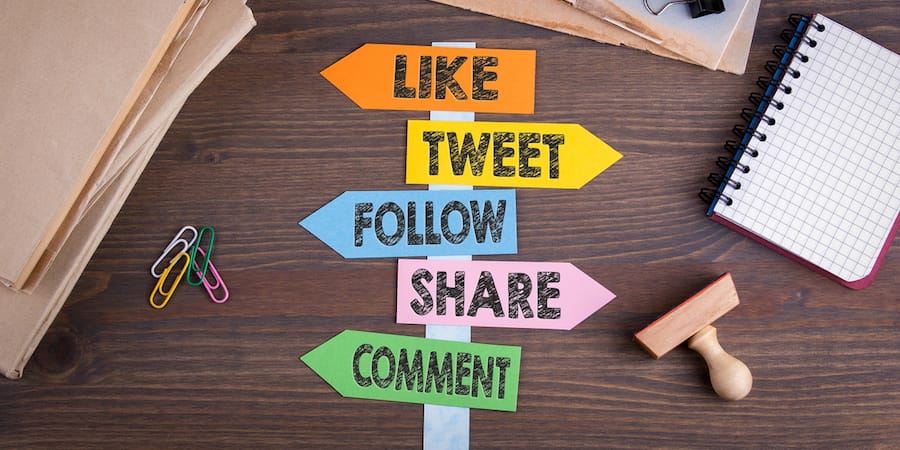 For companies executing an inbound marketing program today, social media is certainly a must in order to maintain a strong online presence. That said, the question of how much time and resources to invest in social is still a tricky one to answer. Yes, it's key for promoting your new content, sharing company news, showing off your company culture, and showing prospects you're active online...but is it worth straining your budget for it? Here are the real answers you need.
Current State of Social Media – Battle for Quality vs. Quantity
While there's no arguing that social media is important for inbound marketing, as more and more companies have adopted digital marketing strategies, the quality of posts on these social networks has been diluted. For a few years now, marketers have been flooding Facebook, Twitter, and LinkedIn with their content in an effort to maximize their exposure, leading to multiple posts each day on each network—even for companies with a limited content pool and small following (>100 likes).
Though lately there's been more of an effort to create higher-quality social content, there's still a strong mentality of "if you post it, they will come." Truth is, however, today's users know how to tune out low-effort, low-value posts that don't compete with the interesting videos, infographics, images, and other trendy content being shared. Facebook has even recognized this, and their latest algorithm change is a mirror reflection of that. Pages will no longer be rewarded for taking a quantity over quality approach, as today, it's all about creating content that creates conversation and sparks engagement, like high-quality videos.
As marketers, it's our duty to create content that our audiences find interesting and helpful, but that hasn't necessarily been the case with social. As you rethink your social strategy moving forward, remember this video HubSpot created, and try not to be one of the marketers who contributes to #%&*!@$ things up.
How to Prioritize Social Media Moving Forward
Though your previous social media strategy may have been all about maximizing your content's exposure, social media in 2018 and beyond can't be about sharing as much possible. Instead, it needs to be about maximizing the quality of your posts and sharing original content that's actually of interest to your followers. What do we mean by this? For most companies, this will mean lowering the frequency of your daily posts, and re-focusing your efforts on sharing better content. Rather than posting on Facebook twice a day, for example, companies that don't have a huge following or audience can cut back to posting every other day, and still maintain an active presence. Especially given the way Facebook posts work now, as a post that gets a lot of engagement will typically stay around in people's feeds for longer than a day.
The exception to this rule is companies that have a large audience and built a strong following already (i.e., companies with thousands of followers or customers). If you've managed to build a large following by now and they're used to you posting regularly, you don't want to fall off the map and can still benefit from posting every day, albeit at maybe a slightly lower frequency.
If you feel like your social efforts are taking up too much time and not producing enough results, take a step back, re-evaluate your approach, and try posting content you truly think your audience will love—not just a link to one of your old blog posts. If you haven't made video a priority yet, now is the perfect time, as it's easily the best performing content on social media. Even if you're just posting a couple times a week, a few posts that get a bunch of likes is much better than straining to fill your maxed out publishing schedule with a bunch of articles and boring links, only to generate little engagement.
Expectations for Social Media Results
You can probably tell where I'm going this, but it's time for marketers to change their expectations about social. As the HubSpot video eloquently explained, social media really isn't a great "new" channel to find prospects on any more. Users are starting to tune-out low-effort brand posts, the organic reach of business pages is being reduced, and social users have already latched onto pages that share good content and aren't branching into new social circles as frequently. Though smaller brands and pages will still have opportunities to grow their following, acquire new contacts, and maybe even generate some sales opportunities, only the best social efforts will stand out to today's social users who've been bombarded with content.
One thing that's important to remember is that your prospects will be judging the quality of your social media. It might not be the deciding factor for their purchase decisions, but a company with no social media presence or a poor social media presence will reflect poorly to prospects. On the other hand, a company with a strong social media presence and high-quality content can signal a thought leader and brand you can trust. This is why, even with the reduced organic reach of pages these days, it's important to maintain a regular social presence (i.e., posting a couple times each week), even if you aren't directly trying to gain customers from it.
As you figure out where social media fits into your overall marketing strategy going forward, keep these points in mind when you develop your social plan. Quality over quantity is the key, and we can't stress the importance of video enough!