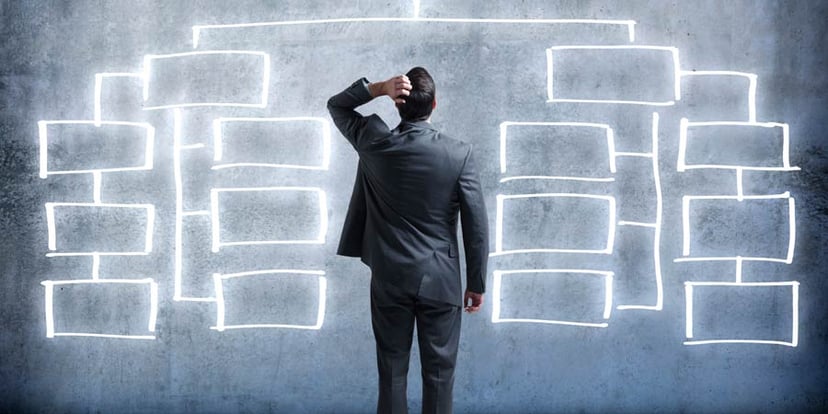 As you'd probably imagine, automated emails are a great tool in your B2B marketing arsenal. They provide a great way to engage customers and potential customers alike without having to spend hours upon hours developing individual emails and campaigns. In fact, email marketing was ranked as the most-used functionality of a marketing automation tool in the 2015 State of B2B Marketing Automation report published by Regalix. In 2019, email is considered to have the best ROI by over 59% of marketers.
However, as much as automated emails make a B2B marketer's life easier, the gained efficiencies mean little unless you know what performance attributes you should be regularly reviewing to tell you if your efforts are a success or if they're a flop that needs to be fixed.
Before diving into what automated email metrics you should be tracking, let's quickly review what exactly automated emails are.
What are Automated Emails?
These emails are not the one-off pushes that you may send, such as your monthly newsletter or special event invitation, but rather ones that are automatically triggered to send once a person takes a specific action. These emails may be on the simpler side of things, such as a welcome/thank you email once someone subscribes to your blog or may be more complex, such as a 5-email nurturing workflow after someone requests and downloads your latest quick reference guide.
What Metrics Should You Measure?
Day-to-Day Metrics
These are the essential metrics that will tell you whether your emails are being well received, and the ways in which the recipients are interacting with them.
1. Open Rate – While this isn't the ultimate performance metric for automated campaign success, it is the one that indicates whether your automated email has jumped over that first performance barrier. If you're consistently seeing low open rates, it's time to test-drive some alternate subject lines and double check deliverability.
2. Click-through Rate – This essential metric tells you the number of people who actively engage with the substance of your automated emails. It's a tangible measure of their interest in the article you've shared, the topic-relevant demonstration video or checklist you've invited them to download. As with low open rates, low click-through rates may mean you need to alter and test options for the email(s) in question. That may mean updating an article's headline, formatting the email differently, or changing out the CTA button text and/or color.
3. Conversion Rate – While this metric probably won't apply to each of your automated emails, it will be relevant for the ones that contain content or bottom of the funnel offers. After all, the goal is to get the contact to take the next step in the sales funnel.
As you look at conversion rates, it'll be important to compare the click-through rate for that email to the conversion rate for the respective content offer. If you're seeing a high click-through rate, but a low conversion rate, you'll want to review the consistency between the CTA in the email and landing page content as well as the landing page layout itself. You will also want to evaluate the content and/or offers themselves as well as how they progress within the automated email workflow.
In addition, you should take a look at:
How long recipients take to convert
The characteristics of the leads that convert
Which emails convert best and where those emails fall in the overall sequence
4. Website Traffic – The content of your automated emails should be directing people back to content on your website. Within your website metrics, take a look to see the contribution email traffic is making to your overall traffic.
5. Number of Recipients at Each Stage – Tracking how many recipients are at each stage of your automated email workflows and where they exit will show you where people's interest starts to wane. You can then review the content and make adjustments as needed.
6. Goal List Achievers – One of the beautiful things about the automated email workflows in HubSpot is the ability to assign a goal list to them. This goal list is just what it sounds like: the next step you want people to take in the funnel, whether that's to request a free pre-engineering consultation or download the next piece of content within your sales funnel progression. Once contacts meet this goal, they can be removed from that set of automated emails and be moved to a new nurturing sequence or can be followed up with by your sales force.
7. Unsubscribes – Similar to open rate, the unsubscribe rate is an indicator of how well recipients of your automated emails are responding. If the rate is higher than what you think it should be, it may be time to re-look at the content to ensure its relevance and/or better qualify the people to whom the emails are being sent. In addition, you'll want to look at the frequency/intervals the emails are being sent out. After all, 35.4% of people unsubscribe from emails because they're sent too frequently.
Efficiency Metrics
These success metrics are the "next step" ones that go beyond the process/creative/content to tell you what impact your automated emails are having on the sales funnel.
1. Marketing Qualified Leads (MQLs) – If your automated nurturing email are doing their job well, you should see a rise in the number of these "most likely to succeed" leads.
2. Sales Accepted Leads – As your leads reconvert through your automated nurturing efforts and share more qualification information, the likelihood that they'll become a customer increases. When the number of sales accepted leads is on the rise, then your automated email efforts are working well.
Bottom Line Metrics
These metrics are the ones that tell you how well your automation is impacting your ability to pull in the dollars.
1. MQL Close Rate – How many of your email-nurtured MQLs converted to customers and how much revenue can you attribute to them? This close rate metric is a great way to prove to a skeptical sales team that your automated efforts are well worth the time and investment.
2. Generated Revenue – How much total revenue can you track back to customers who have been cultivated through automation? How does the revenue generated from them compare to non-nurtured customers?
3. ROI – With your revenue numbers in-hand, determine the return on your automated efforts. You'll need to account for your automated software and the related execution costs.
When you're working with automated email, make sure you're taking the time and making the effort to track success metrics. It's the only way you'll be able to improve your marketing efforts and be able to determine progress to your ultimate goals of nurturing leads to become customers.