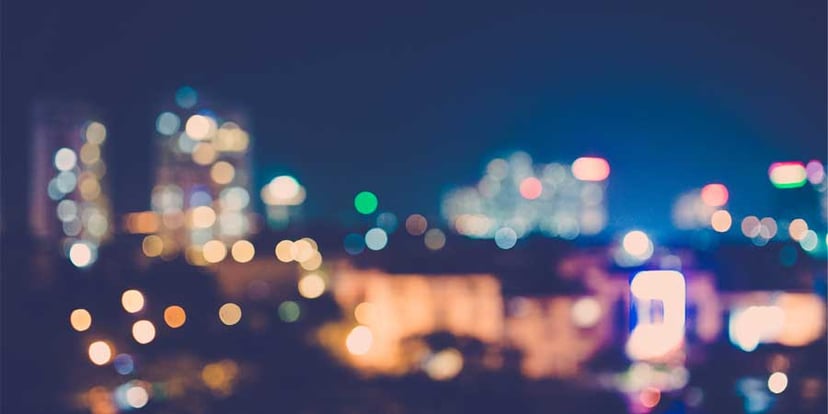 Lots of companies hold promotional events. They're great lead generators, and they're an excuse for your prospects to come meet you face-to-face. A few examples for you: Distribution companies hold events to feature the manufacturers they carry, and manufacturers often hold events to get distributors in the room. We've even seen professional service companies band together to feature how their services can work together to provide complete solutions.
Whatever your sector, industrial events are important tools for generating leads. There's just one major problem with events: You have to get everybody there.
In the months up to the event, planners have known to drive themselves crazy seeking out attendees. Whatever you do, tickets always seem to trickle in until the last few days, and as with most outbound techniques, it's difficult to know which tactics are working the most.
10 Secret Tactics to Attracting Attendees to Your Event
Over the last few years, we've gotten to know events pretty well here at Weidert Group. We've held a major promotional event in our region for marketers and salespeople, and we've assisted many of our clients with event promotion as well. Furthermore, today, there is more research than ever on how and why people decide to attend events.
In this article, I'll provide you with a complete overview of our learnings on how to gather attendees and sell tickets to your promotional event. Here are the 10—Note: The first four relate most to initial planning. If you're past that stage, skip down to #6-10, which are more tactical for attracting attendees.
1. Plan by Budgeting—then proceed on from there.
If it's the first time you're holding a promotional event, you're going to struggle to create a budget. It will feel like it's difficult to estimate, and you won't know everything you'll need. All of that actually makes it even more important to have a budget—even if it's a bit arbitrary.
With a budget, you'll plan by stretching your resources. You'll prevent yourself from over-spending, and the struggle to innovate with less will actually yield better results. When you get nervous that not enough attendees are registering, you shouldn't simply spend more (if you can get approval); that's the easiest way to put your promotional event in the red. Instead, try to budget intelligently at the beginning, and stick to it. It's the best way to make sure your event is an overall success.
2. Set Pricing Strategically and Commit To It.
Pricing has a huge impact on your ability to attract attendees. And no, it's not all about having as low a price as possible. Many experts advise that low-cost and free events actually can be dissusasive for attendees because the pricing signals an ambiguous value to the prospect.
In most industrial contexts, paid events make a lot of sense because employers usually cover the costs for their employees. While bosses do prefer to limit overhead expenses, they also don't want their employees to waste time on low-value events. Supervisors expect events to cost, so don't shy away from ticket fees.
The trick is to strategically set pricing so it's not too difficult for an employee to sell their boss on. When you plan your pricing carefully on the front end, everything else will go more smoothly. You won't worry as much about meeting your budget. Your attendees will feel like the event fits their needs, and you'll be able to focus on other aspects of attracting attendees.
3. Implement Personalized Discounting Offers
As you set pricing, you also have to plan for discounting. In an ideal world, you should have some data to predict what percentage of your tickets will be discounted and what proportion will be sold for full value.
For events where most tickets will be expensed to employer budgets, consider that the discount rate may not matter as much as the simple fact that you're providing a discount. In many cases, an employee simply needs to prove they've done the due diligence of accessing a discount.
Remember that discounting should also be planned in accordance with your ticket scarcity scheme to persuade buyers to buy earlier in the ticketing period.
4. Choose Great Venues—even if they're expensive.
Venues matter a ton, especially for professional events. When your attendees are bound to be busy the day of your event, the choice of venue can dramatically impact their willingness to sign up.
Don't be afraid to choose an attractive venue, even if it's more expensive. Factor it into your budget and ticket pricing. Make sure you can cover it, but don't underestimate it's potential impact on your ability to attract attendees.
Trust me; everybody's been to a business event in a bland hotel. Think outside the box to find more attractive venues. The choice of venue staff can also play a huge role in the amount of time you have to put into managing the venue. If you have a fully-capable event planner/caterer with the venue, she or he will play a huge role helping you manage your event successfully.
5. Event Branding is Important, So Plan for Recurring Events to Maximize Attendees.
It's a fact. Attracting attendees to a first-year event is just more difficult. Branding and recognition matters, so consider making your event a recurring one. If you plan from the beginning that the event will recur annually, then you can make smart decisions from the get-go.
If you already manage a multi-year event, then always be thinking about what comes next. Consider how a choice to change focus this year may impact your ability to attract people next year.
6. Gather Sponsors for Promotional Value, Not for Funding Primarily.
Many community business events rely heavily on sponsors. Chambers of Commerce are notorious for needing sponsorship money to put on events. If you're doing a promotional event, I encourage you to think differently about how you include sponsors.
You should, of course, seek out funding sponsors if you need them. We certainly do. However, the main purpose of any sponsor, financial or not, should be to promote your event. Think of it as building a coalition for the best kind of marketing around: word-of-mouth.
By collecting sponsors and including more companies in your event, your doubling and tripling your ability to a reach an audience. Since most promotional events are fairly localized, this is one of your best options for attracting attendees. Read on for ways to use your sponsors as promoters.
7. Treat Your Coalition Like a Channel Marketing Opportunity.
The coalition helping you put on the event—your sponsors, other partner companies, and partner individuals—should be treated like a channel marketing opportunity. In channel marketing, you create assets that your channel partners will distribute and promote. In other words, you make it easy on them.
For events, given that the timeline is inherently finite, it's important that you make it really easy on your partners to promote the event. This means that you need to create easy-to-use content and provide straightforward direction on how to promote the content effectively. Examples of treating your coalition like a channel:
Constructing pre-written social updates and posts that your partners can use
Providing easy to share content, such as 1-page PDFs, informational images, and infographics
Hosting content assets with sharable links, such as customized, shortened URLs that are easy to remember
Create ready-to-use blog posts or press releases
Develop content personalized to that company. Don't make the partner fill in anything.
If possible, send emails on their behalf.
8. Make Every Content or Visual Asset Reusable.
Your life attracting attendees will be made much easier if you create your promotional content quickly and effectively the first time and you never have to redevelop it.
In our events, we try to make all of our content reusable, from the basic description paragraph of the event to a larger description to the kind of imagery we use. Reusable content is not only good from an efficiency standpoint, it also helps you maintain branding across all the people who may be promoting it.
9. Build a Combined Earned Media & Content Marketing Plan
While every event requires basic promotional content that includes the details and value proposition of the event; your best bet for attracting a good flow of attendees to develop a robust online content marketing plan that generates demand for the event. And for events, the content marketing plan should also be deeply integrated with your media/press strategy.
If you're holding a business conference, consider creating content with one of your speakers. In a recent event, we found success creating speaker Q&As before the event, which we published on our existing blog and promoted on social media. For earned media, we highlighted our most prominent speakers and created opportunities for the media to access the presenter for further questions.
We've also found success using an editorial approach that previews the kind of content the attendee might see at the event. Helpful articles on a blog might be then repurposed into a promotional article in a willing publication.
A huge advantage with earned media occurs if you include a media company as a media sponsor for the event. Again, building a coalition is key, and you that includes the press.
10. Your Planner Should be a Content Expert.
Last on this list is likely the most important piece. The best way to attract attendees is to fill your event with extremely attractive content. If your event is just another regional conference, nobody will want to come. The best event planners care deeply about the kind of content is included in the event. If it's a presentation-based event, make sure that the content of each presentation aligns well. If it's a show or exhibition, make sure that there's some way that attendees walk away with learning or useful information.
Often the most valuable pieces of an event are the physical takeaways, such as a well put-together printed program, or a list of attendees that can serve as a connection list. I've even seen event packets that operated as worksheets for attendees.
Event planners have to be extremely detail-oriented, but they shouldn't live in the weeds so much that they don't get the big picture. Here's my closing thought: The best way to plan an event and attract attendees is to stay focused on the overall visitor's experience—all the details have to go well so that mistakes aren't distracting, but if the big picture isn't fulfilling enough, none of the details will matter anyway. It's okay if you're not a Type A personality—just try to be a bit more Type A, when you're putting the event together, and you'll be on the right track.