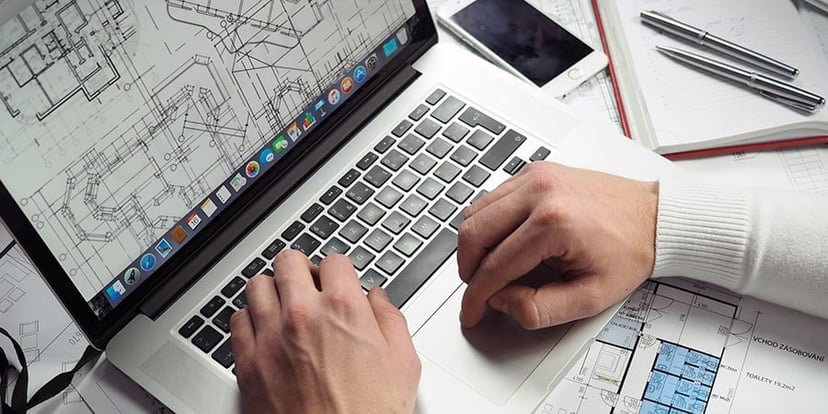 For industrial A/E/C companies, building an effective internal program for retaining and nurturing top clients (or customers) is a key determinant of business development success. Considering that a large chunk of your revenue is likely to come from these clients, it's critical to put the right resources and, most importantly, the right people in position to help you and your clients achieve business development goals.
One major obstacle is that many professional services firms place too much of the burden on one business development professional or senior leadership (e.g., C-Suite and VPs). They put in countless hours networking, managing relationships, and researching which markets to focus their efforts on and which to break into. However, a successful BD program should not only depend on these key individuals, but also junior employees like project managers.
With this in mind, let's look at how your professional services firms can use a broader range of BD assets to satisfy the top clients responsible for driving your business forward.
Always Do Your Research
While there are many facets to managing existing client relationships, each individual responsible for business development should be dedicated to consistent research within his or her current markets. For example, the BD staff for a commercial construction company specializing in healthcare facilities will not only want to keep up with the latest construction trends in these facilities, but also find new and innovative ways to create a safe environment for patients and facility staff during construction periods.
Some of the most effective ways to develop a thorough understanding of the client include:
Reading industry trade publications and company newsletters. Trade publications keep industry trends and issues top of mind, while company newsletters lend more insight into the current state of a client's culture and business.

Compiling a list of technical terms related to the client's industry. Depending on the industry, technical jargon can be a roadblock to effective communication. Creating and sharing a list of technical industry terms with your BD staff will help the team be more equipped to carry on more technical conversations with clients.

Being open and honest when speaking with clients. There will inevitably be questions about your client's business as time goes on, so developing the habit of asking questions early on is key to effective communication in the long term.
A business development team dedicated to research shows the client that you care about their business and develops an internal culture of individuals determined to stay ahead of the curve.
Identify Leaders Who Are Serious About Educating
Apart from your business development professional (e.g., Director of BD), you'll want to identify team leaders who are most effective at nurturing client relationships and those willing to educate the other members of the team responsible for BD initiatives. This can be anyone from senior executives and individuals who interact with clients on a day-to-day basis to junior project managers.
These employees are always eager to speak with clients and manage relationships, willing to attend conferences and gather industry insights from a variety of sources, as well as those who are most driven to increase the profitability of their clients' companies.
Once these individuals have been identified, consider assigning each "lead" to a "support" person within your organization. For example, a lead could educate a junior project manager on the most effective ways of communicating with specific client contacts. As the support person becomes more comfortable in their role, the lead could then delegate a greater number of tasks to support over time.
This emphasis on education promotes the open and honest communication essential for creating a strong business development team, but it only starts with finding experienced employees who have a willingness to educate.
Create a Culture of Inclusion
While leadership should always be serious about educating, this isn't possible without a creating a culture where learning and stepping outside of one's comfort zone is encouraged. Here are a few ways to get project managers and the like directly involved in client relations:
A. Invite more staff members to client planning meetings. While the sales and client services teams are the key planners in these meetings, inviting junior employees will expose them to client expectations and how to establish a client action plan. Also, whether it's to simply take notes or think of new and creative approaches to serve the client, make sure these employees are more than passive observers.
B. Bring these staff members to contract review meetings. These important meetings can give junior staff members exposure to contractual language, as well as direct customer feedback.
Why You Need 'All Hands on Deck'
While many A/E/C companies function with a primary director of business development and senior leadership as the business development point persons, there's a growing need for an 'all hands on deck' approach to business development. This starts with identifying leaders who stay ahead of the curve on industry news and trends, and have a desire to educate employees with less BD experience. With a team of junior project managers and other employees willing to do their part for business development, your professional services firm will have more resources to keep business going strong well into the future.