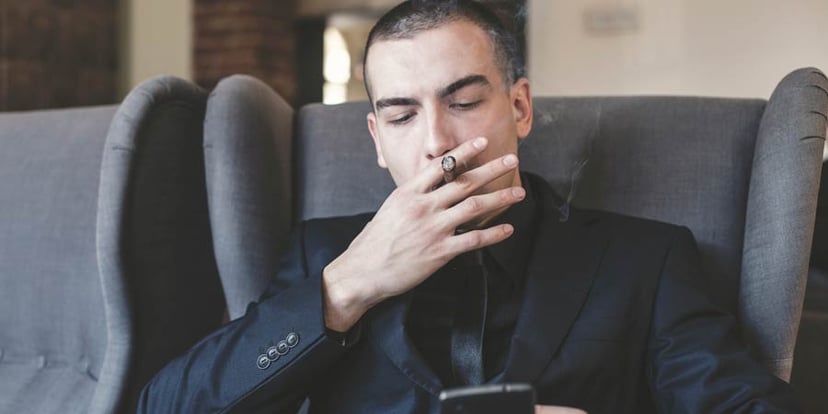 Inbound marketers love to talk about the importance of understanding target persona. I can say this with confidence because we're guilty as charged here at Weidert Group. And we're not ready to back down from this point of view. Well-articulated personas are an absolute requirement for valuable, relevant, compelling content that attracts mountains of quality visitors to your site.
But creating powerful personas assumes you know the precise definition or description of the ideal customers you want to do business with, that is, the companies that employ your target personas. So before writing those killer personas, you need to spell out specifically what your ideal customer looks like. To do that, it's time to focus on what you should include in a customer profile.
What's An Ideal Customer Profile?
The simple answer is it's a description of your ideal customer that you'll use to target, attract, and qualify the most attractive prospects. Your profile should include demographic information (who they are), behavioral (recent activity), and psychographic (what they're thinking/feeling). Most small to medium-sized businesses, which are the types we usually work with, don't have perfect, complete information to guide them, so we and they need to rely on judgment and well-grounded theories.
The best place to start this process is to look at your own best customers. Your best customers are probably going to be those who give the most value to your business, because they get the most value from your business. Most strong long-term business relationships are symbiotic; they last and stay strong because everyone benefits! As you think about customers in that context, rank them from top to bottom, and then take the top quarter of them and consider those factors that make them your most preferred customers.
You most likely won't have any customers that score strong on everything that matters, but we're going for the ideal here, so you want to identify all the things you want in a customer, starting with looking at the things that make you valuable to them—because customers who love what you mean to them are most likely going to be valuable to you!
How Do Your Customers Benefit from Your Business?
Do you help them grow their business profitably?
Do you help them lower their cost of doing business?
Do you provide them something they can't get anywhere else?
Do you have lots of relevant experience in their industry?
Do they learn things from your team that are above and beyond what they pay you for?
Do you send business there way?
Have you helped them improve their business beyond what they pay you for?
Does working with your business help them attract and retain talent, or improve the morale of the people you work with?
After you've examined all the ways you're valuable to them, turn your focus on how they're valuable to you.
How Does Your Business Benefit from Your Customer's Business?
Does your business with them consistently grow?
Do they allow you to earn a better than average margin, because they value what you do?
Are their practices and values consistent with yours, making them easier to work with?
Do your best people compete for the opportunity to work with them?
Do they provide you with marketing value by being a business reference or testimonial?
Do they share valuable business practices that help you improve your business?
Have they introduced you to important new vendors or business partners?
Does your affiliation with them as a customer provide marketing value on its own?
Now that you've identified the things that make you and your best customers valuable to each other – and that mutual attraction, much like a successful marriage, is what makes them ideal customers since that attraction leads to long-term relationships that endure profitably – it's time to examine your top quartile of customers to see what's revealed about the characteristics that are the best predicters for being an ideal customer.
What Do Your Current Best Customers Look LIke?
Are certain industries over-represented? B2B or B2C?
Private versus public company?
Size matters – are they small, medium, or large?
Startups or very mature businesses? Is growth critical, or is profitability most important?
Do they have lots of experience buying from your industry, or are they first-time participants?
How active have they been in investigating your industry, and you as a potential solution?
How do they buy? Formal corporate process or completely at the discretion of each decision-maker?
What would they say is the most important factor in deciding to buy or not buy from you?
How do they view your products or services? Are you viewed as a commodity or an important value-add?
How are they positioned in their industry? What's the nature of their promise to customers? Does your product or service play a prominent role in their value delivery?
What's their culture like? Are their values well-articulated and demonstrated consistently?
How do they evaluate vendors after the relationship is launched? What matters most in the evaluation? Are evaluations transparent and intended for vendor improvement?
What kind of people do they hire and promote? Are most leadership positions filled by home-grown talent or do they usually go outside?
Dig Deep to Identify Important Customer Characteristics
As I'm sitting here thinking about all the different ways we and you could describe our ideal customers, it becomes clear that I could continue going deeper into all the discrete but meaningful ways to describe the ideal. When you think about constructing a truly thoughtful ideal customer profile, the first and most obvious application is in evaluating leads and opportunities, so you can focus your energies on converting and closing the leads that come closest to the ideal.
But the more far-reaching value of understanding your ideal in a meaningful way is how that could impact your editorial and content planning, social media plans and activity, even how you articulate your promise to your ideal. Just as with human relationships with close friends, spouses, or business partners, the more you understand about what makes your ideal customer tick, in all their dimensions, the better equipped you are to connect with them with relevance, meaning, value, and credibility. Do that well, and they be looking at you as the best example of their ideal vendor prospect.