If you're looking to maximize your marketing efforts in 2018, making video content has to be on your radar. Not only has it been proven as the most effective type of content on social media – with Facebook videos earning 8 billion views per day – but it's also predicted that video content will be the driving force behind 85% of search traffic in the U.S. by 2019. Given the quality of the video content being created today, this shouldn't be too much of a surprise to marketers, as no other type of content is as effective at capturing and holding the attention of today's online searchers.
Thankfully, video content has also become easier to make and, to help you get started, here are some tips for integrating video into your current marketing strategy:
Step 1 – Integrate Video into Your Content Strategy
When you think about the different places video is used for marketing today, the three main channels are typically your blog, social media and other website content. By breaking it into those three categories to begin with, you can start to brainstorm what types of videos would be most effective for the audiences in each space, and also fit your current content calendar.
Blog Videos
Look at your current content calendar (and even previously published posts) to find a few articles that could be enhanced with a visual aid. "How to" posts, for example, are often a great fit for video because you can create a visual walkthrough for readers to follow along using the tips you've already written about. Other videos, like those explaining and simplifying a complex process or an interview with a subject matter expert, are also effective.
Website Videos
When you look at the different pages on your website, how many could benefit from a short video being placed on the page? For industrial manufacturers, video can be a huge difference maker on product pages, showing prospects the unique intricacies of custom equipment orders or a close-up look at large scale projects. When you consider how much a prospect will potentially spend on your equipment, seeing a video can provide assurance when deciding to make that investment (compared to just seeing a few pictures and reading the specs).
For service providers, an explainer video describing your services can be more effective at getting the point across than a few pages of text. Likewise, a video featuring your team members and some background information on your company can be a great addition to your "About Us" page, and help make your company feel more "real."
Social Videos
While you probably won't be creating too many videos strictly for social right out of the gate, you can maximize the reach of your blog videos by sharing them with your audience on social media. This will also help attract more engagement on your social posts in comparison to just sharing a link, and more engagement will help your posts be seen more regularly in newsfeeds. If you plan on hiring a full-time video specialist, then you can consider creating videos strictly for social, but until then, prioritize videos that can help maximize conversions and the user experience on your website.
13 Video Tips for Talent

Being on camera can be scary, even the legends of Hollywood stumble on their words (except Tom Hanks, he is perfect). We've compiled 13 tips to help you step in front of the camera with confidence!

Posted by Weidert Group, Inc. on Tuesday, October 10, 2017
Step 2 – Set Your Budget & Frequency
One of the biggest misconceptions with video today is that it costs a fortune to make. In order to get started with video, however, you don't need to make a huge investment. A good baseline for getting started with video is approximately one video per month, or three videos per quarter. This should give you an adequate sample size to see what types of videos are most effective with your audience and give you plenty of marketing ammunition throughout the year. For those just getting started with video, it will also give you plenty of time to plan and produce each project.
At this frequency, it should also be reasonable to fit video into your marketing budget, depending on what types of videos you want to make. Shorter videos with less production will ultimately cost less to make; those with more planning, scripting, editing, and post-production will cost more, but they'll likely provide much more value to viewers. Apart from the amount of scripting, filming and editing, there are a lot of variables that dictate the cost of a project, including any specialized camera equipment that may be needed (e.g., a drone, a teleprompter or a slider for the camera, etc.), as well as the amount of b-roll footage required, multiple camera angles and more.
Step 3 – Determine Your Scope
Based on your marketing budget and the frequency you wish to publish videos, the next step for getting started with is to determine how it's going to get done. If the one-video-per-month baseline aligns with what you're looking to do — and you aren't looking to invest in a bunch of high-tech video equipment just yet — you can hire a third-party production team or freelancer to help with your video needs on a project-to-project basis. They'll help ensure all your videos have proper lighting and audio, good camera angles and professional production, and shouldn't break the bank.
If your video plans are more like one video per week, you're going to want to start by hiring an in-house video specialist. It's the best way to meet your frequency needs, and will be less expensive than outsourcing 50+ projects each year. Working with your company full-time, they'll also be more familiar with your brand and audience.
Step 4 – Create Videos (Storyboarding, Scripting, Filming, Post-Production)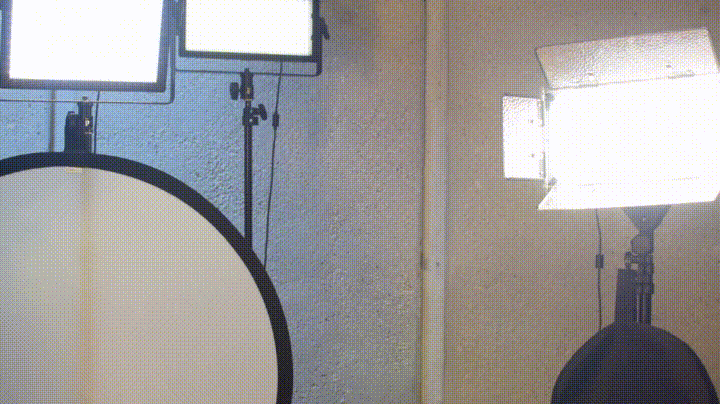 The last step to integrating videos into your marketing plans is actually making the videos themselves. There's much more to this process than simply grabbing a camera and filming something. In order to make effective, high-quality videos, you need to spend time planning, storyboarding, scripting, setting up shots, editing and more. Without this extra pre- and post-production work, videos tend to take longer to shoot and fail to deliver the quality you want. Whether it's a 30-second testimonial or three-minute interview, your project requires planning in order to make the filming and editing processes more efficient – and make the entire project run smoothly.
If you're working with an agency or freelancer, make sure you're willing to help provide direction on any videos you're working on together. If you have a specific vision for a video, for example, let them know so they can include it into the storyboarding process. If you plan on making videos in-house, be prepared to spend more time planning and editing the video than actually filming it. In the end, it's the planning and details that will help set it apart.
Plain and simple, video is the best-performing marketing content you can create in 2018, and it's only going to become more important as time goes on. Hopefully the tips above can help kick start your video marketing efforts, and don't forget to download our Content Creation Templates for more useful content creation help.