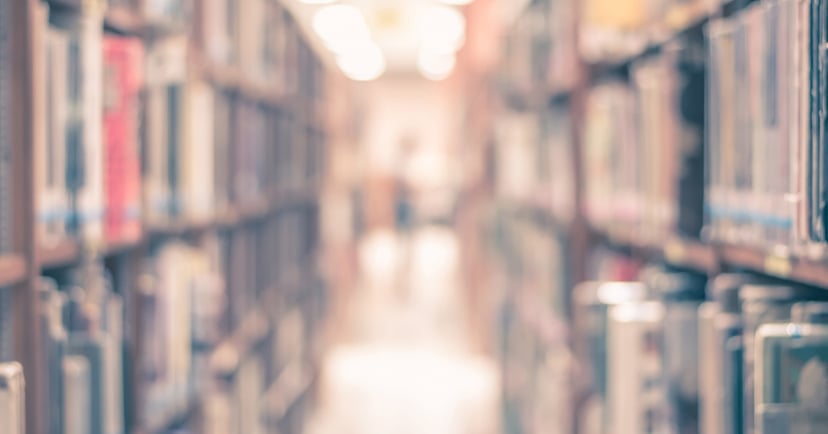 As inbound marketers, we all know that content is the fuel that drives growth. It's at the heart of any inbound strategy and it's what can set you apart from (and ahead of) the competition.
Content marketing takes on many different forms — blog posts, website pages, social media campaigns, guides, eBooks, emails — and the list goes on. When you began your inbound journey, you probably had no shortage of topics and ideas. Before long, you had a nice little library of content on anything and everything related to your industry, products or services. But then something happened; new topics and ideas became far and few between.
Now what?
Repurposing content is a great way to keep your momentum and ensure that you continue to create helpful, quality content on a regular basis. And it can potentially get even better traction and attention than a shiny new piece of content. How? Let's dig in.
Start With a Content Audit and Assessment
Taking inventory of what advanced content you already have in all its various formats is a good habit to get into whether you're strapped for topic ideas or not. A simple spreadsheet filtered by topic/theme, author, publish date, buyer journey stage, format type and other basic information can help you identify any gaps and reveal opportunities. You can also track basic performance metrics alongside each of them to see which pieces had the best engagement or fell flat.
Once you perform an audit of all of your content and have examined your performance metrics, start to identify opportunity areas for repurposing.
There are three different levels of repurposed content that can get you great results:
Basic Refresh — updating and optimizing content to make it current and add more value
Intermediate Refresh — combining key takeaways from related content into alternate formats and building upon it
Advanced Refresh — building pillar pages around topic cluster content
Read on for more details and examples of how to put these content repurposing opportunities to work for your company.
Basic Refresh
Some opportunities for optimizing content are obvious, like updating a blog about 2017 trends to reflect how the market looks today or an infographic that contains outdated statistics. Others may perform relatively well but have low conversion rates, so they may be candidates for a more engaging format like video or interactive assessments. Updating these types of pieces can help alleviate some of the pressure to fill your editorial calendar.
Just because they seem like quick wins, however, doesn't mean you shouldn't put effort (and time) into truly optimizing them for the best possible SEO. Use tools like SEMrush or others to identify additional ranking keywords, optimal word count, readability level and more. Most importantly, make sure the changes you're implementing actually add value for users.
Intermediate Refresh
Some pieces require a little more effort to bring them to a new level. For example, you could identify three to five blogs that cover a similar topic.
Take, for instance, a business insurance company that has blogs related to workers' compensation coverage. There are many aspects about this type of insurance that may have been covered in separate blogs, such as how each state has different requirements, how your Experience Modification factor is calculated, how to improve worker safety to minimize claims, return-to-work programs, etc. Combine all the key takeaways and most helpful information from those blogs into a broader advanced content piece and present them in a different format, such as an eBook or webinar.
Advanced Refresh
Expanding even further on the concept of gathering relevant information on a topic is combining content on a specific service or product into a pillar page. The difference here is that the content isn't gated. However, conversion opportunities can still be strategically placed on the page. A pillar page is an exhaustive resource containing practically every bit of information you may have on a topic with numerous back links. Such a resource provides the user with unending opportunities to explore more.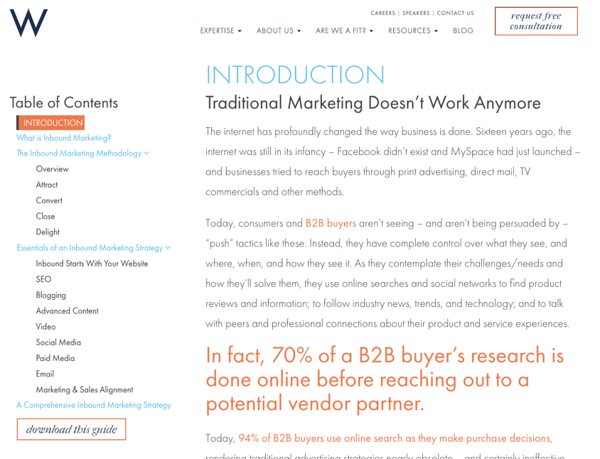 Taking the insurance company as an example, rather than only focusing on work comp insurance, a pillar page may focus on the broader topic of business insurance. As you can imagine, there are myriad types of insurance coverage that may apply — from general liability, business interruption, commercial vehicle, property insurance and many others. On a pillar page, you can take any resources related to this broader topic and organize them into sections within the page along with relevant copy to provide a general overview.
This kind of approach clearly involves much more than running a blog through an SEO tool, but the payback in potential increased traffic and conversions can be significant and set your website apart from the competition as a go-to resource. It's also important to note that the algorithms on Google and other search engines are looking for these kinds of "one-stop shops" for their users to provide the best answers to their queries.
Get Started
So how do you go about it? Download our how-to guide for inbound marketers with steps to auditing your existing content library to identify and priorities opportunities for repurposing.
Editor's note: Laura spoke on this topic at the Appleton HubSpot User Group (HUG) meet up on August 21, 2019. You can check out her slides and additional resources here.