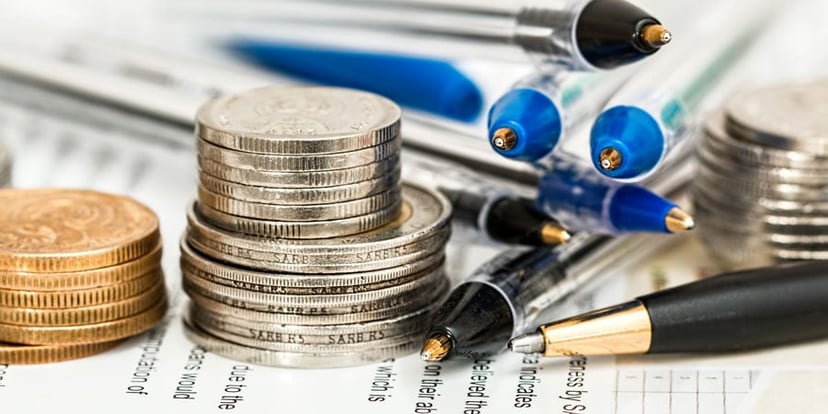 Regional mutual insurance carriers have long worried that their market would be gradually eaten up by insurance giants, like Geico, Esurance, and Nationwide, because of a buying population increasingly interested in digital purchases rather than localized service. When you can get a quote from the comfort of your couch—and a decent rate at that—what's the need for a personal agent in town?
The truth of the matter is that consumers—even millennials—aren't nearly as homogenous as insurance marketers predict, and thus, there's a lot of room in the marketplace for smaller insurance carriers and their various agents, independent agencies, and brokers, to sell and grow in competition with online providers. It turns out that while some consumers want the convenience of an online purchase, others want the personalized service of an agent they know and trust.
Still, in many ways, the complicated channel structure of insurance sales can make it difficult for both insurance carriers and agents to change the way they compete with online giants. When your sales process relies on several layers of underwriting and pricing, change usually comes slower than in the companies that sell insurance online.
So, how do you sell more and grow if you're a regional insurance company with lots of independent agents or if you're a small agency? That's the topic we'll tackle in four parts in this article.
1. Online quote requests are here to stay. What comes next depends on you.
What many insurance carriers and small agencies fail to fully accept is that you don't have to become an online insurance provider to acquire customers online. Online quote requests should be a universal for every company because that's how buyers behave today: they look online first. Very few people under the age of 80 will call for a quote before visiting a website, so it's absolutely critical that online quote request buttons and forms are a part of your company's digital strategy. However, what comes next doesn't have to be an automated quote process.
Today, insurance marketers and salespeople see online interactions in black and white—it's either an eCommerce purchase (i.e. automated quoting process) or just a casual browsing of the site (i.e. reading about how quotes work). If you're selling insurance today, it shouldn't be an "either-or" situation; you should focus instead on lead conversion.
Lead conversion in insurance sales looks like this:
A visitor comes to an agency's website looking for pricing information.
They click "Request a Quote."
They fill out the form with the requisite information, and press "Submit."
From there, nothing is processed automatically, but a message appears, saying: "Thanks for requesting a quote, [NAME]. We'll assess your information and provide a personalized quote within 24 hours. We'll call you first, and if we don't catch you, we'll email over the quote information."
While a conversion form process does take longer than an automated quote request from an online provider, it also sets the tone for your value add immediately. You're not pretending you provide immediate service; you're proving to the customer that personalized service is what you're best at.
2. In order to convert more insurance leads, you need to generate high demand for quality of service.
When you're competing against global online insurance retailers, the onus is on smaller insurance carriers and their channel networks to generate demand that can't be fulfilled by the competition. Specifically, if you're an insurance salesperson, it's critical to invest in the kind of marketing that emphasizes to customers that insurance shouldn't be the kind of transactional purchase that online retailers make it seem.
If you consider the level of Google search volume and advertising competition around insurance related terms (see graphic below from WordStream), then you can see that the digital marketplace has made C&P insurance categories as transactional as possible consumers. Yet, there's also significant evidence that shows how content marketing, earned media efforts, and paid tactics can shift buyer thinking away from the transaction and toward the quality of the purchase.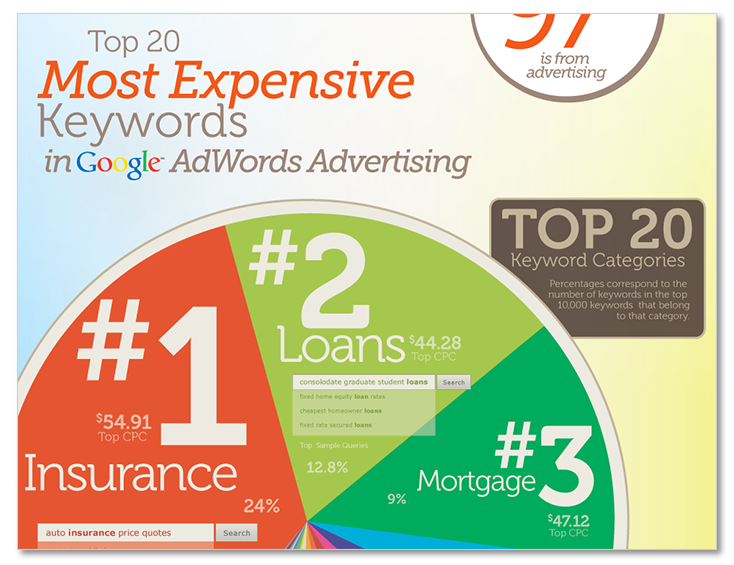 The malleability of how insurance is sold is precisely why online retailers were never able to gobble up the market in the first place. If you're a full-time salesperson looking to get more insurance leads, then investing in content marketing, building a demand for non-transaction, more carefully considered insurance purchases in your market is a very smart move.
3. Develop a younger, more tech-savvy sales force because you're selling to a younger population.
The fact of the matter is—and you insurance people know this—that insurance sales is almost always about selling to the next generation. Whether it's business insurance or consumer C&P, every new sale is likely to be younger than the one before. So, small agencies and their carriers need to develop a sales force prepared to sell to a younger population.
The difference with generation turnover right now is that there's a technology gap between older salespeople and their younger buyers, which is part of the reason why online insurance sales have been so effective.
To compete—driving demand and converting leads—with online players, a tech-savvy marketing and sales team is critically necessary. On average content marketers today are under the age of 30; that should be no different in financial sectors, like insurance.
4. Insurance carriers must lead with robust channel marketing that capitalizes on captive or independent agents.
As I recently described in this article covering how inbound marketing works in insurance channel networks, the best way for regional insurance carriers to grow is by empowering their independent agencies or individual agents with an effective and fully aligned marketing and sales strategy. While some small agencies may have dedicated marketing resources, in general, local agencies tend to be drastically under-marketed. Insurance carriers must change this, and energize their channel sales, by providing the marketing support to ramp up demand generation.
How to build that kind of unified, corrdinated marketing and sales support is a challenge, but it's the kind of operation we, at Weidert Group, tackle daily. Today, marketing technology and virtual collaboration platforms help to make channel marketing much more efficient than it was in the pre-Internet era. And, while SaaS products and technology services have taken advantage to energize channel-based business development, insurance has been slow to change their ways.
For more information on how to support insurance sales more effectively, check out our guide below.