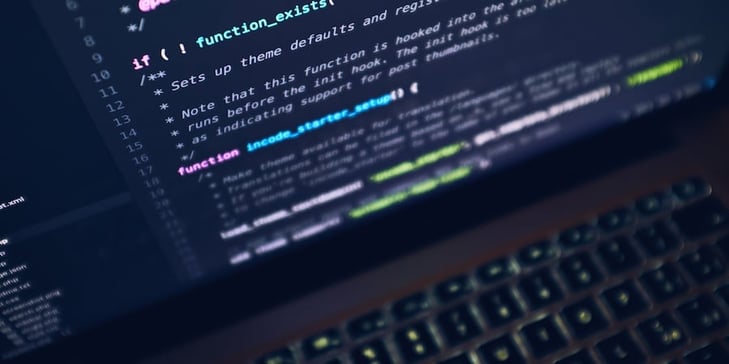 Marketing and Sales alignment isn't an option when it comes to achieving the business growth goals of your organization, it's a must. In its simplest form, alignment occurs when:
Marketing delivers the quantity and quality of leads that Sales wants and needs to meet established goals.
Sales follows up on those leads with a timeliness, frequency, and disciplined protocol that has been mutually agreed upon between the two teams.
Both marketing and sales fulfill commitment responsibilities that serve internal customers and contribute to effective process management and continuous improvement.
Peel away the layers and you'll find that behind any truly aligned sales and marketing teams, there's a need for well-executed integration of software programs. And this is something that usually doesn't become possible without the buy-in and cooperation of your IT team.
Why You Need Your IT Team
The most critical integration—that between your marketing platform and your CRM—is oftentimes the most complex. With the integration of your marketing platform and CRM, you'll be able to send valuable lead intelligence to your sales team and tie specific marketing campaigns to real revenue with closed-loop reporting. Although there are some examples of seamless "out-of-the-box" integrations such as HubSpot's Marketing platform with Salesforce CRM, oftentimes we've found that a taste of what's possible will come with a desire for more customized functionality down the road. You'll also likely discover that the nuances of your organization will demand more customized functionality.
For example, you may find that your unique sales process requires modifications to the lead hand-off process. Or maybe the way your sales team qualifies leads changes the way lead qualification is set-up and communicated. Or, it may be that you require only certain leads be synced between the two platforms. The list could go on and on.
Your IT team will be your much-needed friends as you get deeper into the layers of that "integration onion." Let's touch on some of the most compelling ways to get those often-fought-for IT resources to assist you on your marketing and sales alignment projects.
Business Impact
Let's start with this: misalignment between marketing and sales technologies and processes costs B2B companies 10% of revenue or more per year (Kapost, 2015). Studies show that the business impact of misalignment is significant and negatively impacts the bottom line.
On the plus side, there's also plenty of evidence of the positive revenue impact of alignment. For a SlideShare packed with supporting data, check out this article from HubSpot: 20 Stats That Prove the Power of Sales and Marketing Synchronization.
The Case for Efficiency
Another major part of business impact is the case for efficiency. Common sense will tell you that improper integration comes with more manual tasks and risk for human error, which in turn may come to later haunt your IT team as a reactive versus proactive project. Translation = Avoid "fires" down the road and the messes that can be created when you fail to set up your integration properly from the start!
For information on where to begin creating alignment between your marketing and sales teams, check out our Guided Tour of an SLA below!