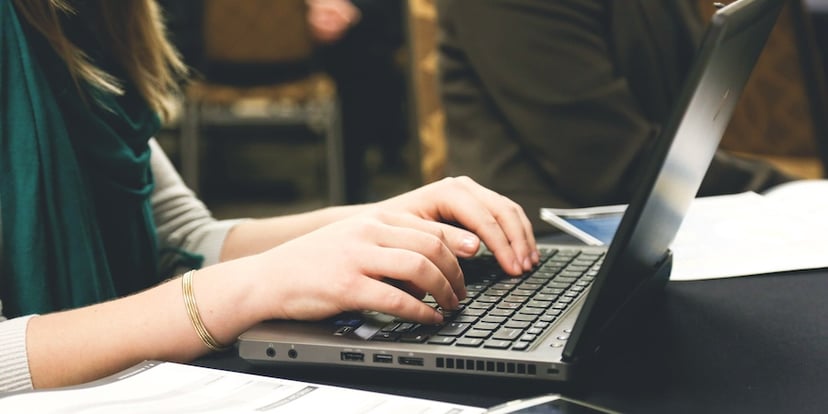 It's no secret that people have questions, they turn to the Internet for answers. Why would your prospects be any different?
Your blog is that digital handshake that welcomes them into your sphere of influence, but treat your posts like an infomercial and you'll turn prospects off as quickly as a high pressure salesperson.
There's nothing wrong with being enthusiastic about your product or service (although there is a fine line between enthusiasm and "sales-y"). However, demonstrating you understand their pain points with informative and valuable blogs establishes a common ground and mutual goal—solve the prospect's problem—and goes much further in relationship-building than a flashy sales pitch.
How do you consistently create value-added blogs that resonate with prospects? Use these tips:
Keep it brief.
In a techno-savvy world, prospects are bombarded with information and have developed keen scrolling-and-skimming skills. 1,000+ word counts are overwhelming and will get skipped. Keep post lengths around 500 words and arrange them in scroll-friendly ways. Use bullet points to get to the heart of the matter.
Write to express, not impress.
Using industry jargon and formal writing may feel right when conveying expertise, but try to dial back technicalities in your blog. Keep the tone conversational and approachable for the average reader. Prospects engaging with blogs are seeking easily understandable solutions and a company that will provide them, not necessarily highly nuanced explanations.
Be mindful of industry experience levels.
Your prospect pool likely runs the gamut from novices looking to gain knowledge to seasoned industry professionals looking to expand theirs. Combining basic or high-level posts with deeper content offers like eBooks, tip sheets, videos, etc. serves all prospect skill levels, plus gives you the opportunity to capture valuable contact information.
Show prospects what's in it for them.
Focus on how your solutions benefit the prospect instead of selling all the bells and whistles of your product or service.
Be specific, but not robotic.
Statistics, data and examples pulled from your case studies give your posts credibility. However, you're not writing a report. You're writing a blog that, at least in part, appeals to prospects' humanness since their eventual purchase decision will be partially based on emotion. Weigh the relevance of supporting documentation before including it.
Regardless of industry, the Internet is viewed as the go-to problem solver. With the right content and approach, your blog, product and service will be too.