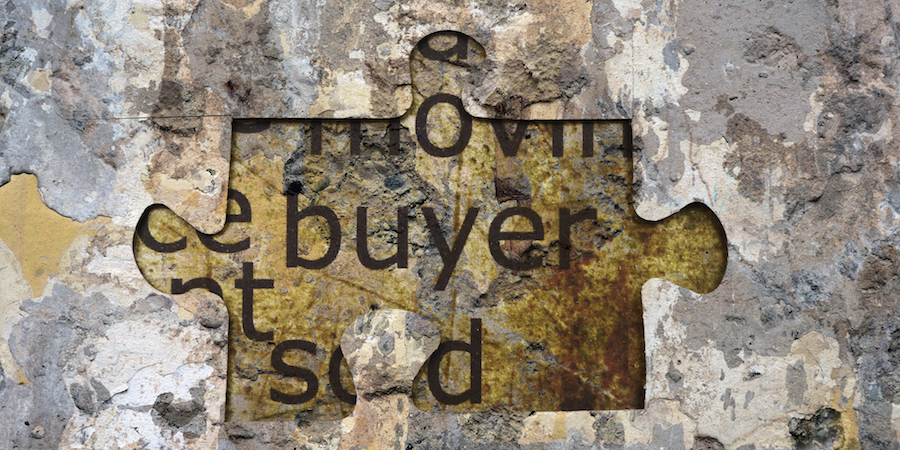 If you're in charge of your organization's content marketing efforts, you know just how tough it is to get people in your organization to write a basic blog article. Few people are eager to take on the task of writing 500 words about anything, even if that thing is something they're passionate and/or knowledgeable about. But ask those same people to include keywords so that their blog posts get found by search engines and you might as well have asked for their firstborn.
Today's blog post is designed to help you and your team wrap your arms around the basics of incorporating keywords into blog posts and other content. It's not tough – it just takes practice and discipline.
First, Identify Keywords that Are...
Aligned with and your industry and very likely to be used by your prospect as they search online for answers
Not too hard to rank for…that is, so common that every other organization of your type is trying to rank for them. An example of one that's too hard to rank for if you're a whey protein manufacturer would be the keyword phrase "whey protein." An option that might be far more effective would be "whey protein in commercial food applications"
…and not too easy to rank for. In other words, not so obscure that your best prospects aren't likely to use them. Using the example above, a keyword phrase that would be too easy to rank for would be "whey protein commercial shelf stable food applications using dairy." Sure you could rank for that, but how likely is it that this is how your prospect will search for your product?
Keyword research is a combination of art and science, and doing it takes time and patience. If you haven't determined keywords (or haven't gone into your website analytics to see if your keywords are still relevant and effective), that's a step you need to take ASAP. Talk to a qualified inbound marketing firm to make sure your keywords are integrated into all other marketing activities.
Next, Review Your Keywords with All Content Contributors.
Your team needs to understand the importance of keywords and the reasons you chose the ones you did, so sit down and emphasize the need to incorporate keywords (in priority order) into every piece of content you publish.
Train Your Team to Follow These Keyword-Usage Guidelines:
Write first for the audience, second for the search engines. While you need to incorporate keywords, that has to come naturally – never force a keyword into a sentence; instead, add them only where it's fairly natural. You may only get 3 chances in a post to include a keyword or keyword phrase, and that's okay. In fact, it's far better than stuffing keywords – Google takes a dim view of that approach and you'll be penalized in rankings. Here's an example of keyword stuffing by a company that makes clocks:
"Acme manufactures quality clocks in the Black Forest style, and clocks in the Black Forest style is all we do. Our Black Forest style clocks are handcrafted using techniques developed by Black Forest clock craftsmen in Germany."
Make sure your headline includes at least one keyword. Your prospects will be searching for something specific, like "two-bedroom apartments in San Antonio," and that "something" should be a keyword or keyword phrase in your headline – not for every post, but as frequently as practical. You want your prospects to quickly understand when they see your headline that your post is relevant to their searches. Here are a couple examples that use the keyword naturally and create some intrigue with the reader:
"Looking for a 2-Bedroom Apartment in San Antonio? 5 Features You Should Demand"
"Top 10 Questions for Leasing Agents When Looking For a 2-Bedroom Apartment in San Antonio"
Remember that your keywords are the nuts and bolts of what your best prospects are searching for, so don't be shy about consciously including them in text and, more importantly, making those terms a centerpiece of your content topics.