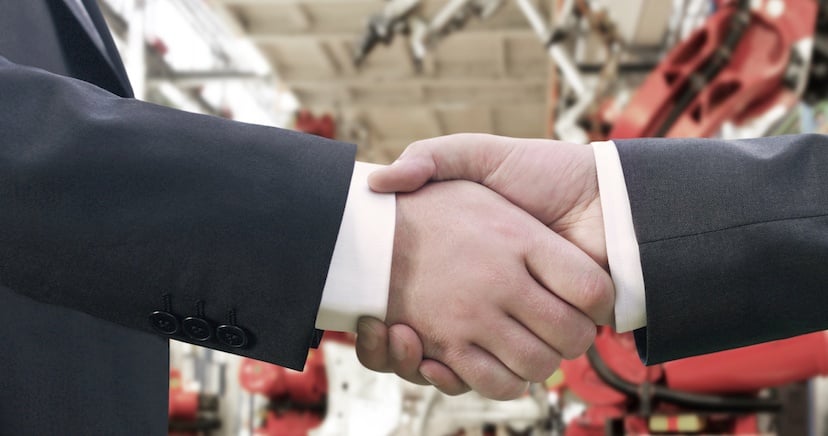 For businesses today, keeping pace with all the changes to the buying process has presented some serious hurdles. With technology advancing at a breakneck pace, the sales landscape has totally changed from 10 years ago – with significant changes happening from year to year as well.
Earlier this year, ThomasNet released its 2018 Industrial Buying Habits Report, revealing results of the annual industrial buying habits survey. More than 100 industrial and B2B buyers participated in the survey, sharing insights on how they source new vendors and award new contracts to prospective partners. From the tools they use for supplier discovery to the attributes they look for when vetting suppliers, ThomasNet took a deep dive into the mindset of today's industrial buyers, and the results are quite eye-opening compared to previous years.
As more and more buyers head online to conduct their business, the importance of having a reputable online presence has never been more evident. Online sources are now the primary means of finding new vendors today, and it's "adapt or die" for businesses looking to stay ahead of the curve. To highlight the importance of having a strong online presence – and a modern sales process to match – here are our top 5 takeaways from this year's survey:
Top 5 Takeaways from 2018 Industrial Buying Habits Survey
1. 72% of industrial buyers say a new supplier's website is the most important source for helping make a decision
With more and more businesses shifting their focus online, having a good website has become crucial for not only generating sales, but also the respect of prospective partners. If your website isn't helpful and up-to-date, or if it's confusing to navigate, many potential buyers will opt out on the spot.
2. 61% of industrial buyers vet fewer than 5 suppliers
With so many options online and so many sources to find quality vendors easily, many buyers don't need to do much research to find a good vendor to work with. If your website doesn't look or function like a "Top 5" website in your industry, your chances of earning sales significantly drops.
3. 77% of industrial buyers source by searching Google
Google has ingrained itself in the daily routine of just about every Internet user, and it should come as no surprise that the majority of today's online buyers use it to find what they're looking for. Just as you need a "Top 5" website in looks and functionality, you also need to have an optimized website that ranks highly in search engine results, as many searchers won't look past the first page.
4. Delivery performance is the biggest factor of importance to industrial buyers, slightly higher than cost and turnaround times
When it comes to the final decision to buy (and make repeat purchases), it's not uncommon to think that most decisions are cost-based. For industrial buyers, however, cost is secondary to the ability to delivery the right goods in the given delivery time. If a delivery is off, you can delay a buyer's entire production cycle, and there aren't many problems as costly as that.
5. Nearly half of industrial buyers expect to be contacted within 24 hours of submitting an RFQ – less than 1% are willing to wait longer than a week
As you can tell from the takeaways above, many of today's buyers don't need to be patient to find the answers they're looking for. Everything they need is a Google search away, with live sales support ready on deck for emailing, phone calls, or even web chatting. Buyers don't need to wait around to find the answers they're looking for, so if you don't get back to them within the 24 hours of contact many will have already gone elsewhere.
With most sales decisions being made and researched online these days, it's imperative that today's industrial companies are keeping pace with their buyers. If your website hasn't been updated in a few years, now is the time to make sure it's up to standards with the rest of the industry. "If you're not first, you're last" used to be a punchline, but it's becoming closer and closer to reality when it comes to courting today's online buyers.