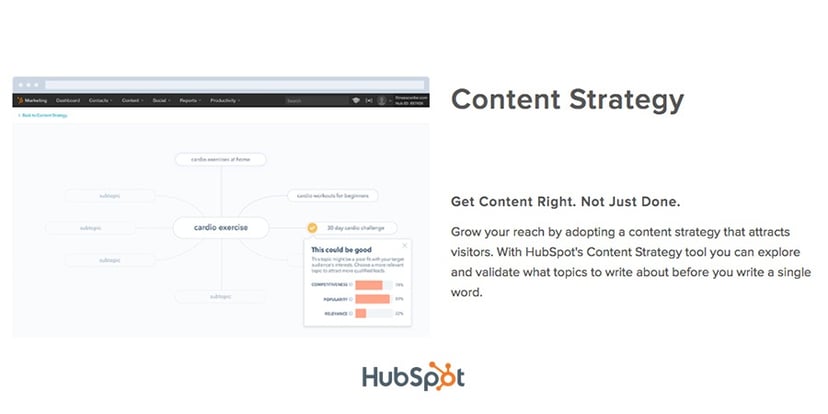 For months, we've been writing about the value of rethinking your content strategy. For those marketers who focus on individual keywords, we've encouraged you to think more broadly—focusing on "keyword clusters" or "keyword campaigns." For those of you who blog without a targeted approach, we've encouraged you to build an SEO-based editorial calendar that brings your site traffic with every single blog article.
So when HubSpot announced last week at INBOUND16, that they'll soon release a "Content Strategy" tool, that helps marketers target keywords based on clusters and themes, we were thrilled. The content strategy product will give marketers a middle level of analysis and planning—in between broad, high-level content strategy and "in-the-weeds" keyword planning.
The Content Strategy Tool Matches Today's SEO Standards
The content strategy tool's capabilities represent the kind of planning approach that best matches today's state of search engine optimization. No longer do your site pages and blog posts rank based on how you write a keyword; instead, Google focuses on the answers and quality of information you provide. It's important, therefore, to build content around keyword clusters, which the HubSpot's content strategy tool will help you generate.
Examples of Effective Keyword Clusters with HubSpot's Content Strategy Tool
While the tool itself has not yet been released, we expect it to play a key role in helping marketers think about groups of keywords that match their persona's needs. According to HubSpot, the tool will generate clusters of keywords around central keyword themes. For instance, if you sell packaging equipment, a keyword cluster might look something like this:
Example Cluster: Food packaging quality problems
plastic packaging strength
quality of plastic food packaging
strongest types of plastic packaging
etc.
etc.
Your content strategy revolves around writing for certain themes, which can be represented by lots of different keyword combinations.
Expect Better SERP Ranking with a Content Strategy Approach to SEO
When companies adopt a content marketing approach, they often find that writing to a specific persona with content that focuses on pain points leads to overall better SEO than situations where they're focused on owning certain keywords.
In 2017 and beyond, you can expect that tools like HubSpot's new content strategy product will enable more and more marketers to make the leap from targeted keyword-by-keyword SEO to a more holistic, customer journey approach.
For more information about how to conduct a better content strategy—regardless of whether you have access to HubSpot—check out our guide below.