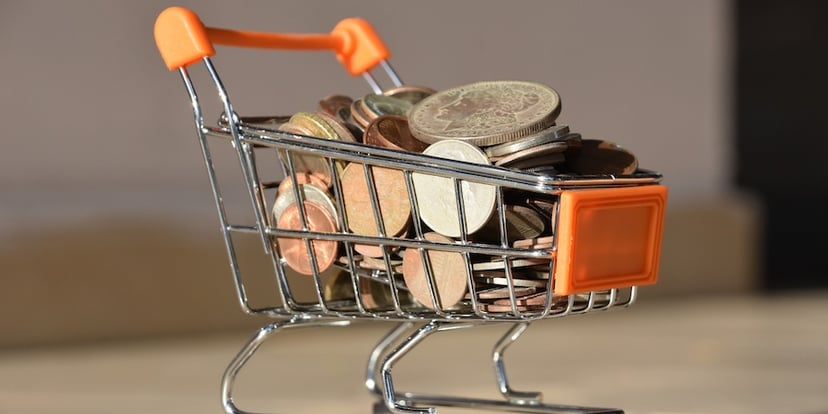 So, you've finally decided to make the leap to inbound marketing, and you've settled on HubSpot as your marketing automation platform—both excellent choices. You're excited to start your journey and choose from one of HubSpot's three marketing license levels (basic, pro, or enterprise).
While it might be tempting to jump right in, this is exactly the time you need to make careful considerations based on your company's needs. Your company size, number of contacts, monthly website traffic, marketing budget, and many other factors, play a major role in choosing an appropriate license level. With this in mind, we'll provide several considerations to help you make an informed decision, allowing you to effectively reach and nurture your company's ideal prospects.
Basic vs. Pro—Where Do I Start?
Before answering this question, let's take a look at the pricing, contact limits, and main features of both the basic and pro license packages: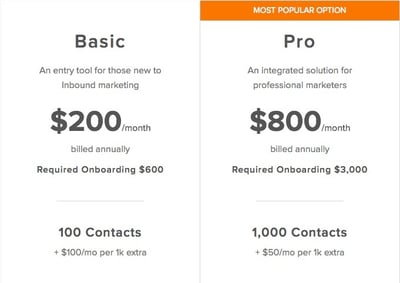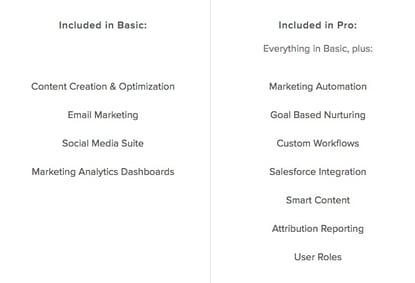 Deciding between basic and pro works twofold: You not only must consider your marketing budget and the number of contacts in your database, but also which HubSpot tools are must-haves: those features which will be most crucial to helping you reach your marketing goals.
For example, if you're a start-up company with roughly 750 contacts, but are operating with a limited marketing budget, it's probably best to start with the basic license, especially if your marketing team is small. Chances are you're only beginning to produce quality, relevant content for your prospects, and depending on your growth goals, you could move up to the pro license sooner rather than later. If budget is your primary concern, you also could consider the benefits of HubSpot's Leadin platform to help you capture more lead data for free. You might find that the basic license in conjunction with Leadin's free lead capturing, management, and analysis features are exactly what you need to get started, before graduating to the core HubSpot platform.
Note: Keep in mind that the basic license is limited to companies who receive fewer than 3,000 site visitors per month.
On the other hand, a mid-sized company with thousands of contacts and a larger marketing budget would be smart to opt for the pro license. With more leads to nurture, the availability of smart content/form fields, automated workflows, and increased lead scoring capabilities are essential elements to the success of your marketing efforts. While $800/month and $3,000 in onboarding fees is hardly a drop in the bucket, the automation and added lead nurturing capabilities of the pro license is sure to save you time—and money—over the long haul.
Since it's unlikely you'll fit cleanly into basic or pro by simply eyeballing your number of contacts, budget, and lead nurturing needs, it's important to examine the features of each license level within the context of your company growth goals, so you can make the most informed decision possible.
Why Pro is More Worth it Than Enterprise
It's no mystery why the pro license is the most popular HubSpot license level for well-established small and mid-sized companies. The remarkable marketing automation capabilities, custom lead scoring, and ability to employ smart fields and content is more than enough to outduel the basic license.
But, how does pro compare to enterprise—HubSpot's most advanced license? Truth is, there are relatively few differences between pro and enterprise, and the latter comes at a much higher cost ($2,400/month) to go along with $5,000 in onboarding fees. In a side-by-side comparison, only three features of the enterprise package stand out:
1. A/B testing for landings pages, calls-to-action, and emails: With A/B testing, you can determine which pages or buttons are most effective at producing conversions. This can be a minor change such as sending one email with a green CTA button and another in red, or sending two emails with the same message, but an entirely different template in an effort to see which produces more conversions.
2. Predictive lead scoring: HubSpot describes this as being able to "leverage both historical data as well as predictive analysis to calculate a more informed lead score." This lends some more insight into how habits of specific leads translate to future action.
3. More reporting tools: Enterprise offers a handful of additional reporting tools that allow you to get a more informed and advanced report on your marketing-generated revenue, contacts database, and the results of website/mobile updates.
If you need an unlimited number of subdomains and have far greater than 10,000 contacts in your database, enterprise makes sense. However, the small upgrades in comparison to pro are difficult to justify for most small to mid-sized businesses—who HubSpot's services primarily cater to.
Make Adjustments Based on Your Needs
One of the HubSpot's best charactertistics is its flexibility as a marketing platform. Not surprsingly, the same is true with your HubSpot license, as there are no strict terms causing you to stick—unhappily—with a license that doesn't suit your marketing needs. You're able to upgrade or downgrade your plan on a month-to-month basis, an ideal scenario if you're just getting your feet wet with HubSpot and inbound marketing.
If you'd like to read more about HubSpot marketing licenses, click here, and don't forget to download our eBook below for answers to your top inbound marketing questions!