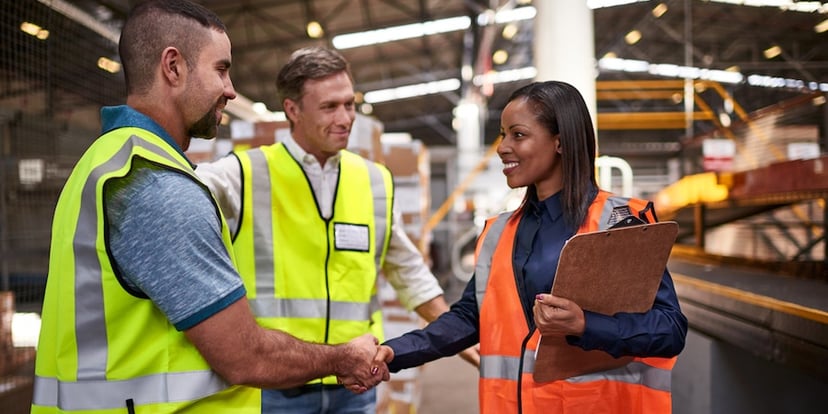 As the American manufacturing industry grapples with a skilled labor shortfall estimated to number in the multi-millions within the next decade, many companies are opting to send work overseas. Offshoring may provide "cheap labor," but it's a bit of a cautionary tale of the "you get what you pay for" variety. Product quality often suffers, there are logistical and communication barriers, and intellectual property rights can become a legal gray area. The price paid for offshoring doesn't outweigh the cost of the risk.
Shoring Up Reshoring
That's why companies are rethinking their position on offshoring, pulling projects back into the United States from a host of foreign countries over the past several years: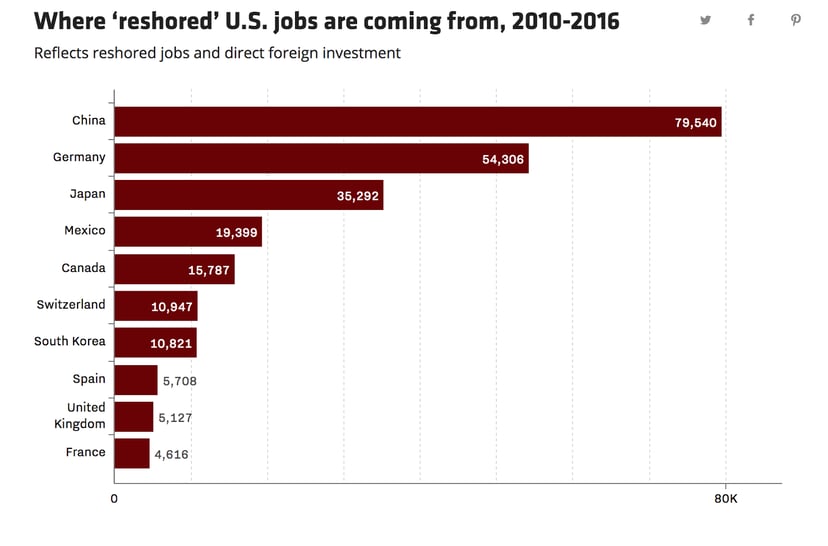 Source: The Reshoring Initiative; VOX
While these figures represent only a fraction of the outsourced projects, they also suggest that reshoring is gaining popularity as a solution for companies struggling with overseas production.
The question, then, becomes one of where these companies are placing the jobs domestically. While price point was arguably a factor in offshoring decisions, the list of qualifications for suitable domestic vendors to handle reshoring initiatives is noticeably longer. To gain their business, companies want U.S. industrial manufacturers to transcend the traditional "supplier" role and become true partners through:
Collaboration centered around their business philosophies and production goals
Responsiveness that includes transparent information sharing, technological connectivity, deadline sensitivity and adaptability to changes
Timeliness in addressing obstacles to design or production efficiencies, getting product to market quickly and finding innovative solutions that create competitive differentiation
Reliability in process consistency and finished product performance
In short, the companies considering reshoring understand the benefits of doing so. They also know what they want in a stateside manufacturer. What they need is a way to find you — and in the Digital Age, their search likely starts online.
What Does Inbound Marketing Have to Do With It?
It's a prime opportunity for you to leverage inbound marketing. This comprehensive online methodology helps you own the Internet space occupied by you and your competitors not with flashy sales pitches, but with honest-to-goodness helpful information that addresses challenges.
Being proactive in sharing your knowledge and experience does more than increase online visibility. It establishes credibility and attracts leads looking for your particular expertise. It positions you as a thought leader, a willing collaborator in customers' success, a proven resource, a problem solver. A true partner. Sound a little like a certain bulleted list you just read?
As a manufacturer looking to gain trust and mindshare, using inbound marketing to tick the boxes of a company's value-added "must haves" — well before establishing a contracted working relationship — can give you a sizable competitive advantage. Explore more of the benefits of inbound marketing in our Step-by-Step Guide to Inbound Marketing. Click the button below to download your free copy now.