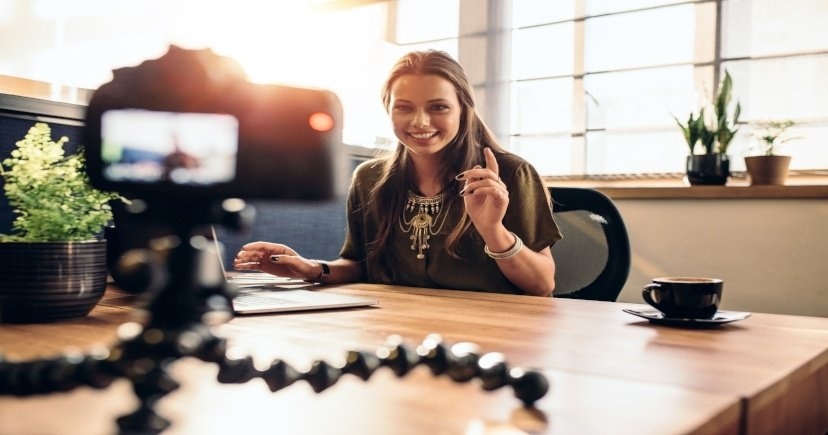 The first question we typically get from clients after encouraging them to create videos is, "About what?"
Videos are a fantastic way to share compelling information about your company and its products, services and culture because the combination of sight, sound and motion is far more engaging than the written word — and allows for a more thorough telling of the "stories" you want to share. In fact:
The average viewer remembers 95% of a message when it's watched, versus only 10% when read
The average web user spends 88% more time on a website with video
Your brain processes visual information 60,000 times faster than text-only content
But back to the question, "About what?" Here are 10 types of video you can create to attract prospects and demonstrate your company's expertise by offering helpful solutions:
1. Personalized sales videos
You have another opportunity, after sending your proposal to a prospect, to convince them that you're the partner they need. A personalized web page that includes video allows you to prospects more about your company, introduce key team members, show your product in action, explain the reasons you're a good fit for their needs, and more.
2. Social teasers
Create 15-second social teaser videos that pique viewers' interest and get them to click on a link that takes them to content on your site. Here's an example from Apple that conceptually tells you something about their App Store service, and one from Wells Fargo that does the same.
3. Employee profiles
People want to know who they're working with, and you can put faces to names for your customers and prospects with quick "who I am and what I do" videos. These can be featured on your website, as blog author bios, and in your team's email signatures.
4. Vlogs
Video blogs, or vlogs, give more dimension to your content, with a combination of sound and motion that's easier to consume than written blog posts. Sometimes they can be easier to create, too — not everyone has the skill (or comfort level) to write 800-word articles.
5. Trade Show support
It's not easy to grab attention on a crowded trade show floor! But when you have a video showcasing your product (or even just acting as a lively, colorful backdrop), you give passersby a reason to stop and engage with your staff.
6. Webinars
Record one or more people on your team discussing a topic or explaining a concept or process, then schedule a webinar for prospects and customers to view it. This gives you the flexibility to connect with your contacts at their convenience.
7. About Us
Knowing that people are much more likely to watch a video than to read text, why not tell your story that way? About Us videos typically provide relevant overviews of a company's history, facilities, products, capabilities and more. The video can be used on your website, in sales presentations, and as recruiting tools.
8. Demo
Side-by-side comparisons and in-use videos give viewers a first-hand look at how well your product works. People believe what they see, and if they see that your product does what they need it to do, your sales outreach just got more effective.
9. Animated Explainer
Some concepts and processes are difficult to capture on video (the inner workings of scientific injection molding equipment, for example) but can easily be represented using animation. Whether this is done digitally or videotaped showing whiteboard animation, simple visuals help your audience more readily grasp complex ideas.
10. Recruitment/Culture
There aren't enough workers to fill open jobs today, so competition for those looking for work is fierce. Feature videos on your website that introduce job seekers to their potential co-workers, show them around your facility, provide an overview of benefits and perks, and explain "a day in the life" of a typical employee. Presenting your workplace proudly will help convince workers that your company is the right one for them.
In any type of video you do, make sure the message you're sending is focused squarely on how your product or service can help your audience. While each of these ideas presents part of the story of your company, what viewers are interested in is what you can do for them.