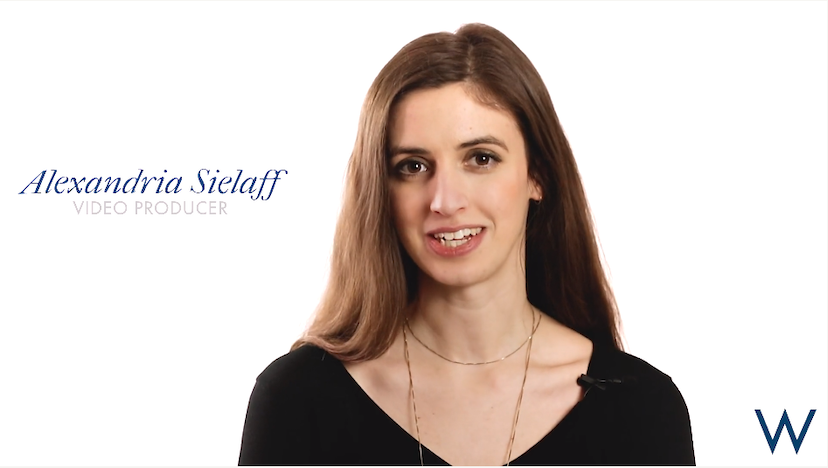 There are a ton of statistics showing why video is important for B2B organizations. Sure, it helps increase engagement, but what your leadership and sales teams care about is whether it helps prospects move through the sales funnel, resulting in real-life customers and a positive ROI.
If you're in that boat, you'll be relieved to know that more than 80% of marketers say video directly helped generate leads and increase sales. But the big question that some sales and marketing teams struggle to get an answer to is how to get there.
Creating B2B videos requires a different approach than consumer-facing B2C videos. Appropriately, we created a brief video to explain the basics of B2B video. After viewing it, keep reading below for more details and practical applications of the tips and ideas in the video.
Creating Effective Sales Videos for B2B Organizations
By now, you're no doubt aware of the importance of using video as part of your B2B inbound strategy.
Knowing the importance of video and knowing how to leverage it, however, are two very different things. Each phase of the buyer's journey is unique, and the type of video you use needs to align with specific buyer needs during the stages of the sales funnel.
Here are a few practical tips for increasing engagement and conversions using video in each of the three main buyer stages: top, middle, and bottom of the sales funnel (ToFu, MoFu, and BoFu):
Video Tips for Top of the Funnel — Awareness Phase
The top of the funnel is where you need to focus on boosting awareness of your company and product – and where prospects may learn more about the nature of their problem. They're looking for the right solution and will readily fill out a contact form to get helpful, relevant content. Videos for the awareness phase should be helpful and informative and may include:
A How-to Library. Industrial manufacturers and other complex industries should leverage how-to videos to showcase their products in action, talk about the value they deliver, and to demonstrate their expertise.
Interviews. Plenty of people in your organization are knowledgeable about topics of interest to your prospects – capture their thoughts on video. This type of video is usually less expensive to produce and establishes your team members as experts.
Company Highlight. Sharing insights about your company helps build trust in your expertise and capabilities. Highlight your facility with a virtual tour or spotlight team members to show off the people who make your company great.
Company Culture. In today's labor market, prospects want to know they're partnering with a company that nurtures its people. Showcase your human side by showing why workers enjoy their jobs, and don't be afraid to include some fun, quirky moments, too. Such a video can also serve as a valuable and effective tool in your recruitment efforts.
Video Tips for Middle of the Funnel — Consideration Phase
Once prospects have filled out a contact form, they'll enter the consideration phase where they'll begin exploring options. Stand out from your competitors during this phase using video in these ways:
Product Demos. Demo videos can have a strong influence on prospects, especially if your product isn't easy to explain. For example, we work with a company that makes specialized ingredients for use in food manufacturing. Because of the product's unique properties, it's tough to describe how it's used in various applications, but video makes it simple.
Testimonials. Buyers may dismiss a company's own claims, but when customers brag about how the company helped them solve a problem, it's powerful. This type of video builds rapport and shows a glimpse of what working with you could be like.
Video Tips for Bottom of the Funnel — Decision Phase
A buyer in the decision phase has narrowed down their field of possible solutions and is evaluating the pros and cons of each. The right video can be the tipping point that helps a prospect choose your company over another. Nurture these leads with:
An FAQ Video. Work with your sales team to identify the top objections that are stumbling blocks when trying to close deals. Develop a video that speaks specifically to these pain points and reiterates how your product addresses them.
Personalized Check-in. Once a sales associate has met with a prospect or sent a proposal, record a short video of him or her "just checking in" to see if they can answer any questions. This type of individual attention helps build engagement and trust.
Follow-up Video. When you close the sale, check in with customers to see how their first weeks have gone and invite further questions. This doesn't need to be a highly produced video; a simple recording on your laptop can suffice. Also consider creating instructional videos to cover other frequently asked questions that arise after delivery of your goods or services — these should be high-quality videos.
Take the Next Step
Leverage the power and potential of video by using these tips to drive your inbound marketing strategy. If you're new to video or don't have a video production team, our team of video experts can help you explore the possibilities and work within your budget to integrate video into your inbound strategy.
Get a lot more video ideas, resources, and practical tips by visiting our exhaustive library of video resources. In particular, check out our Why Video? Why Now? infographic highlighting various types of video and how to use them as part of your marketing strategy. Just click the link below.