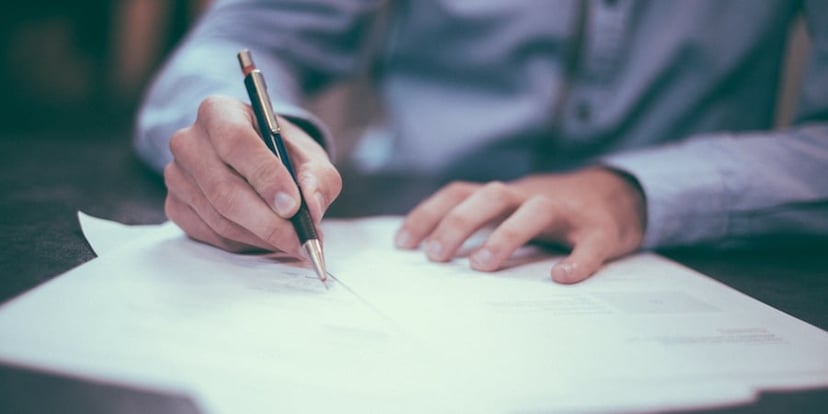 Content marketing is today's most prevalent approach to online marketing, but with all the noise out there about content, it's difficult to know what the right approach for industrial companies is.
Industrial manufacturers, service providers, and distributors often say, "Yes, we get that content makes a difference in B2B marketing, but what's the right content marketing strategy, given our niche industrial market?"
We love this question, because it gets at the heart of how content marketing is different across verticals. Today, using research from Content Marketing Institute, TIECAS, and several other service providers, we'll give you an overview of the top 4 industrial content marketing strategies.
1. Blogging for Organic Traffic Growth
Industrial companies have an advantage in that many companies have been slow to adopt a robust approach to search engine optimization—i.e. generating website traffic by showing up high in search engine results. Publishing a blog helps industrial companies show up in a variety of searches across the breadth of their customer pain points and buyer journey.
If you're in a specific niche, such as a type of packaging equipment or a specialized engineering service, then you have a major opportunity to spend only time and effort blogging to generate a lot of organic traffic.
Blog publishing requires discipline to write and publish often, but when you're in an industry where few others are doing it, then you have a huge opportunity to spend very little to get major results.
2. Building Your Company into a Thought Leader
If you're in a context where lead generation isn't as important as reputation-building and referral generation, we recommend focusing on thought leadership in content marketing. In this approach, a blog is still very useful, but you might also consider off-site content marketing, such as publishing on LinkedIn, Medium, or another platform with an immediate audience.
Building subscribership as a thought leader is very important, and to some extant, this approach relies heavily on executives and other organization leaders. A marketing manager and copywriters can't build a company into a thought leader, you need executive buy-in and enthusiasm from the C-suite.
3. Earned Trade Media Approach
Content marketing can be strongly defined by an earned media PR approach. If you want to have distributed media that links back to your website, we heavily suggest focusing in on getting your company covered in a variety of trade publications and online trade media.
Articles and editorials that mention your company can have a hugely positive effect on SEO, and it provides instant visibility to your company, great for both reputation building and lead generation. The key is to develop very strong media relationships.
Check out these articles by our PR expert on B2B earned media.
4. Showcase Your Work
While showcasing your work isn't much of an attraction agent, it does help to build your reputation and enable visitors to get a better picture of who you are. The two best ways to showcase your work in content marketing are to (1) publish press releases when you win new work, and (2) publish case studies on the effectiveness of your past work.
The press releases will help to build transparency and credibility for what you do; they'll also help to tell your story.
The case study area of the website will give visitors an overview of everything you do and help complete that story with real results and proof.