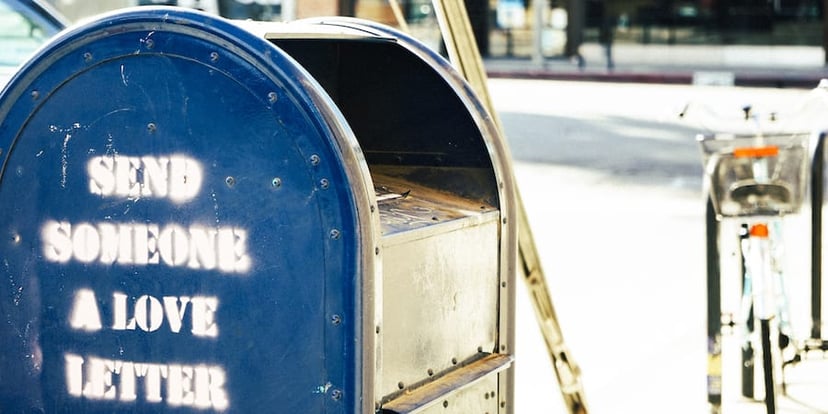 I was recently talking to a purchasing manager friend of mine when the topic of email came up. The principle threads of the conversation were along the lines of "Email is so 2004. Why would any industrial distribution company focus any effort on that?" and "Marketing email is nothing but junk—I hate how much I receive from these companies trying to sell me stuff."
While I can appreciate my friend's sentiments to a point, I think he has probably fallen victim to emails from industrial distribution companies that still practice one-off email blasts, which were once a popular way of doing things back in the early 2000s.
The problem with this old-type "cast and blast" strategy is two-fold:
It doesn't account for the fact that industrial product purchases are complex and highly considered. These types of buying decisions aren't made quickly—so that one-off broadcast email isn't likely to make any kind of impact.
It doesn't enable any message customization or tailoring. When you try to be all things to all people, you can't truly be anything to anyone.
The good news, however, is that email methodology has evolved and it is possible for industrial distributors to implement an approach that is more targeted and more relevant to the audiences they want to reach. How, you ask? By following the tips below:
5 Tips for Industrial Distributers Building Email Campaigns
1. Know Your Lists
Purchased list? Trade show list? Perish the thought. These folks haven't asked to get information from you, so you'll be starting out a bit on the wrong foot. In the long run, you're better off building your email contacts naturally through encouraging people subscribing to your blog or newsletter or by providing valuable content, where an email address required for download.
If you truly feel you must start with a purchased list, one that you've compiled from data on Hoover's or if the list you have is a bit musty, start out your emailing efforts by sending a Permission Pass email that states your intent of providing them with valuable content while proving the opportunity for them to opt-out. Wait for about 2 weeks and then pull any bad addresses (hard bounces) and remove them and any opt-outs prior to sending your first email.
2. Segmentation: Contacts and Content
As best you can with what you know about your contacts, divide up your lists into segments relevant to your business. That may mean by industry, product category, but it should also include where the contacts are in terms of the buying cycle. For example, if you know who has made direct contact, you can assume they're further down in the buying process than someone who has only subscribed to your blog or newsletter. This segmentation will also help direct the type of content you'll want to share with them.
3. Content Value
Not only does the message content need to be targeted, it needs to be engaging and relevant. Just sending a generic message to your medical manufacturing customers that you carry a new line of hydraulic cylinders probably isn't the best approach — especially given the longer purchasing cycle your products have.
Your messages need to address issues your prospects face, or design questions they have, so that your content has more appeal and provides value based on your targets' needs. Answer questions like how a certain product compares to an alternative solution, how that product works or how that product can help you ensure that your customer will be compliant with certain industry regulations.
The content needs to follow a natural progression from preliminary questions someone may have in the buying cycle to questions that are more involved in determining if a specific product is the right fit and providing more cost and trial information toward the end.
4. Call to Action
Each email needs to have a CTA and it has to be stupid obvious. Keep the CTA higher up in the email to catch the attention of the skimmers and make it seriously obvious what you want them to do—whether that's to download a piece of content, take a brief survey or enter a contest drawing.
5. Frequency
One and done isn't going to cut it for email and neither will an erratic, start-and-stop approach. You have to take a broader view. Start by thinking about what the typical buying cycle is for your market segments and the products that are relevant to them and plan out a schedule from there—if the cycle is yearlong, sending 10 emails every other week won't keep you covered.
You want to aim to nurture your contacts throughout the cycle, maintaining consistency without being obnoxious—after all you're striving to build relationships with people who aren't quite ready to buy. For many distributors, this means sending emails once every two to four weeks.
If you're wondering about which days are best to send your emails, check out the Worldata Email Marketing Calendar. They've aggregated email campaign data from more than 30,000 campaigns into this calendar that shows top, average and poor performing days for email sends throughout the year.
Smart Emailing is a Critical Tactic for Distribution Marketers
Email is a viable and effective method for distributors to nurture potential customers and convert sales, if done properly. Follow the tips above for your next campaign and you should begin to see a difference. You should also download the HubSpot email marketing planning template, which can help you organize your campaigns and track your results.