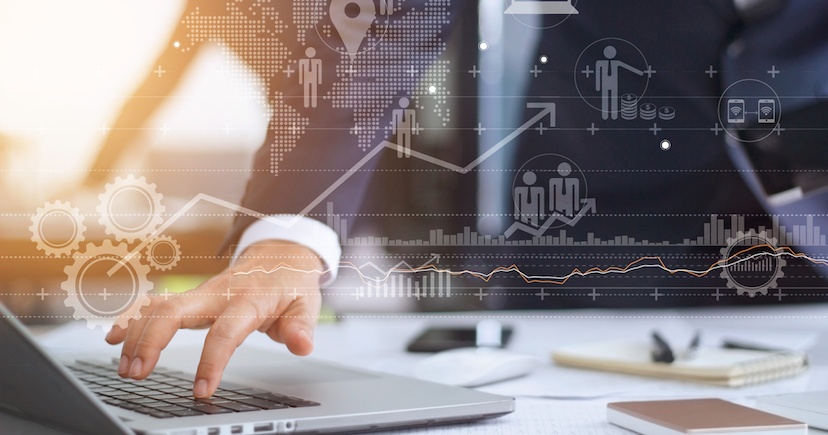 Infographics can be a highly effective marketing tool for manufacturers because 90% of all information that gets transmitted to the brain is visual. It's true that infographics in B2B marketing are less common than B2C marketing infographics, but that doesn't mean they can't be just as successful.
Manufacturing Infographics that Actually Work
Before going any further, check out these compelling statistics that prove the value of manufacturing infographics:
People are 30 times more likely to read infographics than plain text content
80% of visual information is remembered by people, as opposed to just 20% of textual content
Clearly, infographics are effective. With that in mind, we're going to examine which elements are required to create an engaging manufacturing infographic that successfully supports business growth.
Choose the Purpose of Your Infographic
What do you want your infographic to accomplish? Ranking for SEO to drive traffic, driving business leads, or increasing brand exposure? Maybe it's a combination of all three.
Depending on your objective, your infographic will need to fulfill certain requirements. Check out these tips for achieving each of the three infographic objectives:
1. Elements to incorporate into your Infographic to rank for SEO:
Choose your keyword carefully
Incorporate the full title of your infographic into the file name
Use Alt text that provides a brief description of your infographic
Customize the infographic's URL to include the main keyword
Structure your Infographic to include H1 and H2 heading tags
Add a meta description that uses the main keyword
2. How to drive new leads using an infographic:
Demonstrate how to use new products or processes
Create a dedicated web page for your infographic to live on with an option for visitors to download it after submitting their email addresses
Write a blog post that links to the infographic and provides more in-depth content
Make the infographic easy to share on social media and via email
3. Increase brand exposure with these infographic tips:
Add your brand logo to the infographic
Hyperlink to your website's home page
Share snippets of the infographic on social media that link back to the full page
Each of these three objectives is attainable when your manufacturing infographic checks all the boxes and follows best practices.
Choosing the Right Type of Infographic for Your Manufacturing Business
According to Venngage, there are nine main types of infographics:
Statistical—best for conveying important data and metrics
Informational—best for providing topical overviews or communicating concepts
Timeline—best for providing overviews of historical events and trends
Process—best for summarizing step-by-step processes
Geographic—best for conveying demographic or location-based data
Comparison—best for showing side-by-side comparison of products or processes
Hierarchical—best for representing data in a least-to-greatest importance format
List—best for sharing lists of resources, tips, or examples
Resume—best for job seekers who want to visually represent their experience
Check out Venngage's free infographic templates and determine which one would best suit the needs of your customers and manufacturing business.
Find Ways to Represent the Most Compelling Information Visually
The average person can recall 65% of visual information up to three days after initially viewing it. Visually representing your most captivating data can make a big difference in determining how effective your final infographic will become.
Take a look at this infographic from Salesforce on Understanding B2B Buyer Behavior and notice how they use graphical depictions to improve the delivery of information. For example, they discuss the time of day B2B buyers conduct research with the following visuals:

And they depict B2B buyer's activity during the holidays in a similar way:

The visuals are simple enough that they don't detract from the information being conveyed but interesting enough to grab the reader's attention. Check out the full infographic here.
As you create your manufacturing infographic, keep in mind that logic should take precedence over creativity. An effective infographic conveys the information your audience wants to see in a way they won't quickly forget.