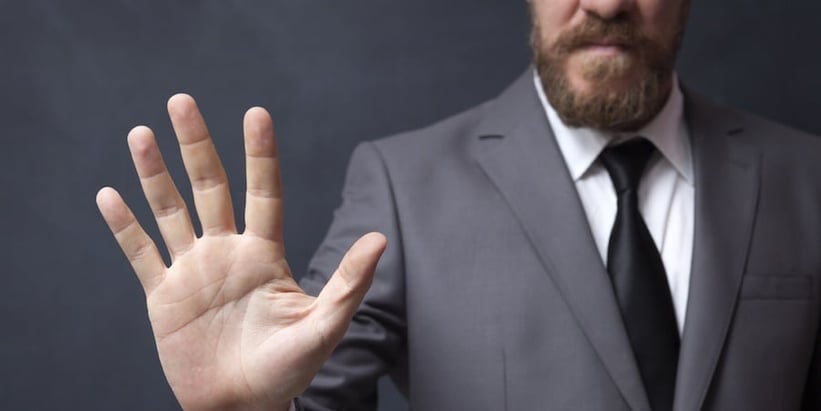 If you've been thinking, "…but social media isn't popular in my industry; it would be a waste of time..." you must not have heard that social media only continues to grow as a channel to generate B2B leads. LinkedIn is the undisputed champion of discovering and reaching prospects. Among B2B companies, LinkedIn is the most effective social media platform for lead generation, with 65% having acquired a customer through the professional network.
How to Be Effective on LinkedIn
Simply putting your page on auto-pilot will not suffice. A consistent publishing schedule, eye-catching visuals, and succinct-yet-informative messaging are key factors to ensuring users won't just scroll past your content. But it doesn't stop there. Visually appealing profile and header photos and a quality company description can be the difference between a visitor bouncing from your page or sticking around to read your posts and ultimately click back to your company's website as a prospect. Optimizing your company's LinkedIn page may sound intimidating, but to see exactly how easy it can be, take a look at the four main items required below—a brief history, short story, company tagline, and general info: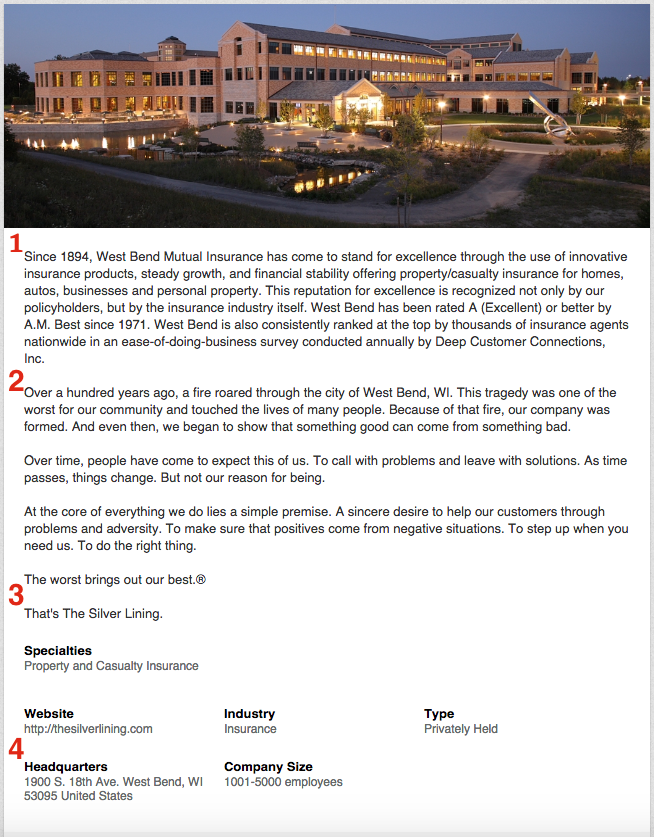 Although a company page is vitally important, it isn't the only thing that drives your prospects to take action. Each of the companies below has a substantial employee presence on LinkedIn, and while we couldn't comb through each employee for each company, it only required a brief overview to find that almost every company employee has an optimized profile. Having a large number of employees with your company linked on their profile is one of the easiest and most efficient ways to increase your reach on LinkedIn.
Below, you will find the five insurance companies that have been taking advantage of this entirely free lead generation machine and putting it to work for their businesses.
Shelter Insurance Companies
6,717 followers
2,656 employees on LinkedIn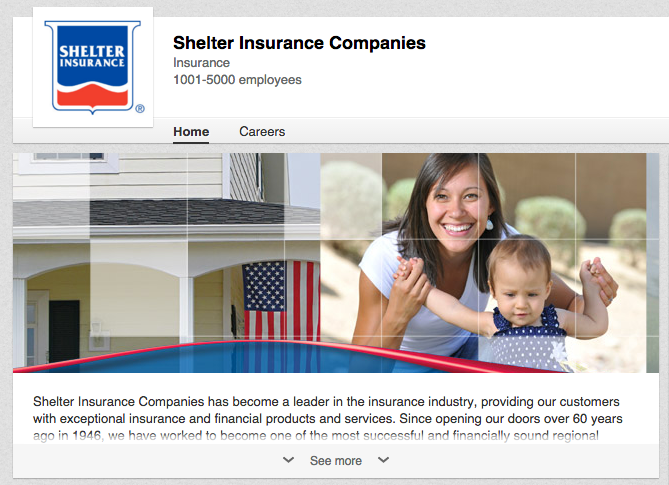 Shelter Insurance Companies has a very consistent publishing schedule, with 18 posts in the past month alone. Each post contains concise messaging, along with branded imagery that complements its message. The profile itself features a high-quality profile photo, as well as a header photo that plays on the company's colors.
Grange Insurance
6,633 followers
1,171 employees on LinkedIn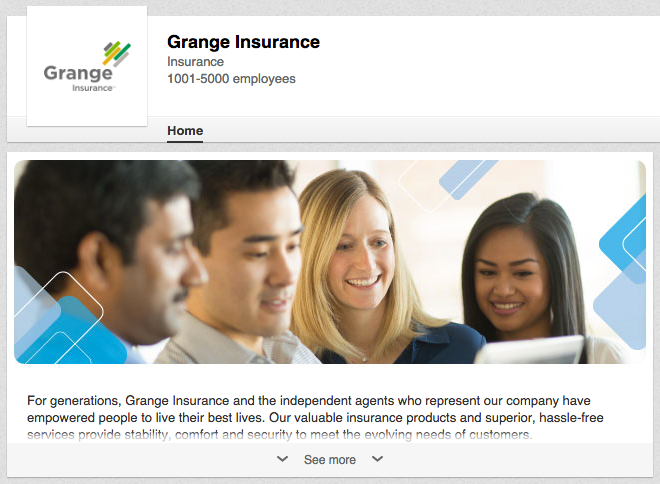 Similar to Shelter Insurance Companies, Grange Insurance puts its page to work by maintaining a consistent publishing schedule, while also providing concise messaging and branded imagery. The majority of Grange Insurance's 1,000-plus employees on LinkedIn maintain active and optimized profiles, too.
Philadelphia Insurance Companies
10,278 followers
1,574 employees on LinkedIn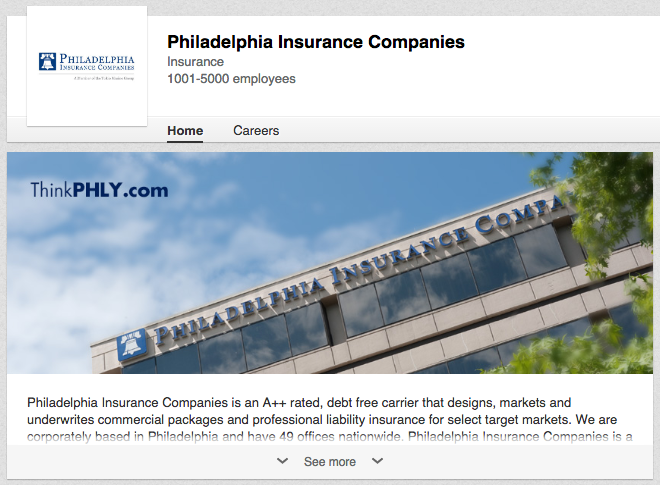 Philadelphia Insurance Companies maintains a great balance between sharing content from both secondary sources and their own website. Each post references a prospect pain point, insurance fact, or broad content that anyone visiting the profile would find interesting, encouraging visitors to click through to the website to learn more.
EMC Insurance Companies
4,032 followers
1,045 employees on LinkedIn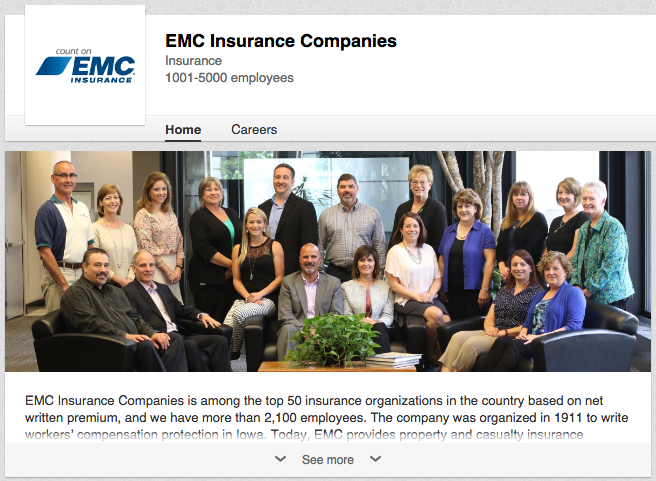 EMC Insurance Companies does an excellent job of showcasing the pride they have in their employees. From inter-office competitions to company fundraising, the company's culture is on full display. Their use of industry-related content from secondary sources and their own branded imagery is just icing on the cake.
West Bend Mutual Insurance
4,795 followers
788 employees on LinkedIn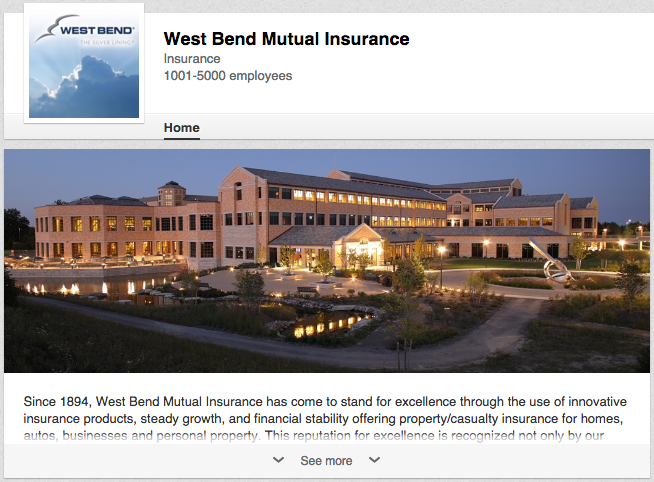 West Bend Mutual Insurance was used in the first section of this post as the example of an optimized LinkedIn company page. They go into great detail about how the company started, what it has accomplished since, and their mission. Anyone visiting West Bend Mutual Insurance's page should feel a sense of comfort in knowing exactly where the company has been and where they intend to go, which can help reassure leads as they reach the consideration and decision stage of the sales funnel.
---
Taking Full Advantage of LinkedIn
LinkedIn's capabilities for B2B lead generation are unparalleled in social media, and these insurance companies are certainly taking advantage of it. Having built such impressive followings has undoubtedly had an impact on the number of visitors that click through to their websites, eager to learn more about how that company can alleviate their pain points.
If you're an insurance company that's been hesitant to join LinkedIn because you just aren't sure it's relevant for your industry, it's time to start reaping the benefits of the free and effective source for lead generation.