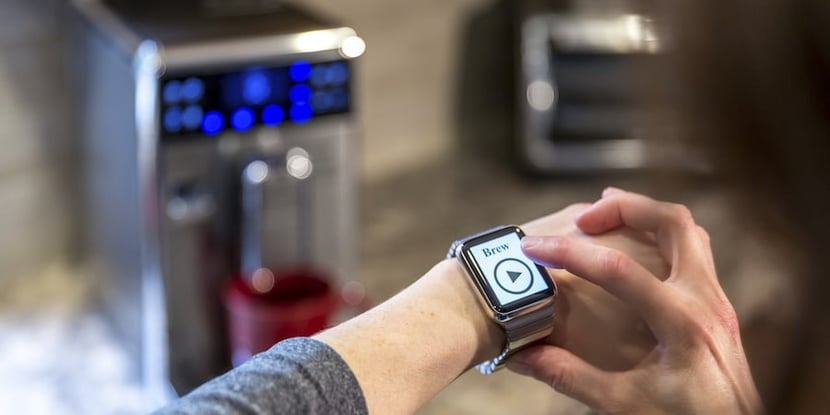 You've probably been using the Internet of Things (IoT) for a while now without really knowing it or even giving it a second thought. Smart thermostats like Nest, fitness-related devices like your Fitbit, a Wemo light switch you control with iPhone and other consumer-oriented products are all Internet-enabled physical "things" that have become part of a broader IT network.
But even as such IoT products/devices become commonplace in the consumer realm, their most prolific area of growth is in the world of B2B. Consider that:
It's estimated that the IoT in manufacturing market size will grow from $4.11 billion in 2015 to $13.49 billion by 2020. (ABI Research)
The worldwide revenue opportunity for IoT in manufacturing will grow from $472 billion in 2014 to $913 billion in 2018. (IDC Internet of Things Spending Guide)
General Electric estimates that the "Industrial Internet" market (connected industrial machinery) will add $10 to $15 trillion to the global GDP within the next 20 years. (The Motley Fool)
Given these sizable IoT numbers, what are the implications and possibilities for manufacturing/industrial marketers? How can the data provided by all these connected machines and components be used to improve your marketing and inform your content development and distribution? Here's a short list of ideas:
1. Product Health
With IoT, it's possible for manufacturers to monitor and better understand the overall fitness of the machinery and parts their customers are using. With the performance data that's sent back, you could provide a real-time reminder email about scheduling maintenance or ordering replacement parts.
2. Purchase and Use Monitoring
Because IoT makes parts/equipment trackable, you'll have better knowledge of their lifecycle that you use to inform the sales process—both for current and prospective customers. You'll also gain insight into when and how customers are using your products that you can then use to enhance blog content and specific offers. For example, you'll be able to understand supply replenishment needs, and in doing so, be able to better develop and time promotional offers that can be targeted to individual companies and users.
3. Performance Data
Compiling the real-life, real-time performance data, rather than anecdotal information, can inform the proof points you'd like to use to promote a particular product or piece equipment. You may even discover a unique angle or different idea that you can incorporate into your product promotion or list of proof points than what you initially were thinking when the product launched.
4. Real-time Engagement, Personalization
With IoT you'll have immediate information that you can use to inform customer follow-up, whether that's repeat sales, upsells, etc. at the right time & for a specific customer. You can also use this data to better target potential buyers and customize your communication according to the customer's specific interests—whether that be message timing, message content, or specific offer.
5. Customer Management and Personalization
The data provided by IOT provides an end-to-end view of customer experiences and can further help you track the purchasing process from when they first engage with you on your website all the way through purchase and usage. With this knowledge, you have a much better view of all the points of influence along the customer's journey that you can use to determine broader trends and see what content and touch points were most effective.
IoT technology offers endless chances for B2B marketers to listen to and engage with customers and prospects at the right time, with the right message, in the right place. As such, they are developing and facilitating something more than just content. They're involved in developing richer and deeper customer experiences that will ultimately produce better long-term business value.