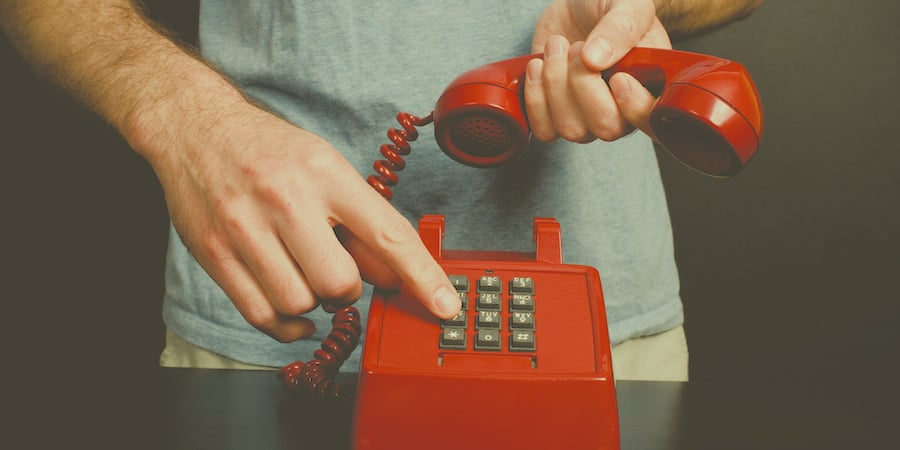 Is content creation putting your team over the edge?
One thousand, three hundred and seventeen. That's how many blog posts Weidert Group has written and published to date (a few more, if you count those that, early on, were so weak we deleted them months later). That's a lot of words, a lot of work, and a lot of leads generated.
We're on a strict once-a-day schedule, using most every one of our people to write posts our prospects will be interested in. But we're in the business, and all this writing and publishing is second nature to us. What about companies that make fire retardant chemicals (or restaurant equipment or reusable fiberglass forms…)? How are they to keep up with a reasonable number of blogs when they have fire retarding stuff to do?
This post will walk you through 4 signs that yes, indeed, you need outside professionals to help you maintain a strong presence through your blog.
1. Your blog team members are avoiding you.
When people divert their eyes, turn their backs and pretend they're talking on their phones when you walk past them, you're probably putting too much pressure on those people to produce. Maybe you don't have a detailed editorial calendar in place and it's each writer's job to come up with their topics? If this is the case, you're climbing Sisyphus-like up a very steep hill. Create a list of topics that align to your targets' challenges, then develop a calendar based on those. If you do have a calendar in place and your team is still trying to push you off a cliff, maybe it's just their "real job" that's getting in the way. Then it's time to let them do their job, and get an outside firm involved to write your posts.
2. Your people occasionally try to convince you that 50 words is a good length for a post.
Like #1, this symptom indicates that you're putting too much (too many posts or too much responsibility for coming up with topics) on team members' plates. More likely, these people are not comfortable in the role of writer and have no confidence that they're good at it. That's a tough perception to overcome (especially if they're right). Not everyone is a good writer like not everyone is good at math, and you have to have the best and the brightest on the team if you want to impress prospects. Unless you have a great editor on staff, it's going to save you time and hassle to not include self-proclaimed non-writers on your blog roster. Better yet, hire professional help.
3. You ask veritable strangers if they'd consider being a guest blogger.
When you hear someone in line at the grocery store telling a friend that they enjoy writing, do you secretly want to invite them to pitch in on your blog? If you find yourself looking around for writer options, you probably don't have the ideal team in place (see #2). Most organizations don't have the horsepower they need in this area (skills and time), yet most everyone in the organization has good ideas, lots of knowledge and valuable insights. An outside inbound resource will be able to quickly tap into their brains and leverage what's up there for an ongoing stream of powerful blogs.
4. One team member once tried to disable your website to avoid publishing a post that day.
When you get to this point – where your people are manufacturing excuses – you've got to think about working with a team that does this every day. Inbound marketing firms do blogging for many clients, and they do it for themselves. At this moment, 5 of our people are at work writing posts (one of them being me, for us). Good firms will have the intelligence to learn your business quickly, deeply understand your prospects' pain points and needs, and turn what they know into content that speaks to your prospects' needs.
Any of these sound familiar? Then it's time to stop wracking your brain for topics, stop team members from plotting your demise, and start filling your blog with content that attracts and helps convert leads. Find an inbound marketing firm whose thinking and approach you like, and talk to them about a partnership.
Here's an offer you shouldn't refuse – some great tips for blog writing if you decide to continue doing it yourself: