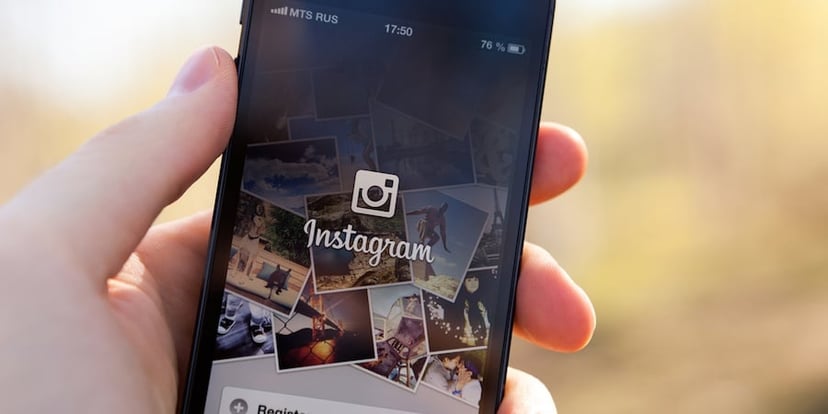 Deciding whether to join a social media channel comes down to one thing for industrial manufacturers: value. How much value does it create for my business, and most importantly, my business's audience? While this is easier to define for channels like LinkedIn (the professional network) and Facebook (far and away the most popular network), it's more difficult to rationalize the business value of a channel like Instagram.
Digging a little deeper, however, the importance of these networks quickly becomes apparent. According to a 2016 Pew Research survey, 32% of online adults use Instagram compared to 29% that are active on LinkedIn. Going even further, 51% of Instagram users utilize the platform daily, as opposed to just 18% on LinkedIn. Plain and simple, there are more opportunities to get content in front of your audience on Instagram than on the "largest professional network."
Whether your goal is simply to increase brand awareness, create value for prospects, or both, we'll take a look at what works on Instagram, how to develop a clear strategy, and best practices for helping your industrial manufacturing company get started on the network.
Understanding What Works
Before outlining a strategy or creating a company profile, be sure to get a lay of the land. Start by searching for competitor accounts and accounts of leaders in your industry sector. For example, if you're a sheet metal fabrication company, you might find that there is little Instagram competition in the sector, or just the opposite. The key is in finding what the leading companies are doing well and brainstorming ways to establish make your own brand stand out from the crowd.
You'll notice a variety of visual content including videos showing manufacturing processes, videos or photos highlighting company culture, posts using 11+ hashtags, and utilizing Instagram Stories are some of the most proven ways to increase reach and set yourself apart from the competition.
Creating a Well-Defined Strategy
Once you've gotten a feel for what works and what doesn't on the network, the next step is to define your Instagram's "purpose" in relation to business objectives. Here are a few ideas:
Recruiting/Culture Building. Run an "Employee Spotlight" campaign where a different employee is featured each week. This could be a video interview with some fun facts about the person or an image with a caption that describes a bit about the employee and his or her role.
Establish Thought Leadership. Conduct a brief video interview with an engineer or operator describing a manufacturing process. This will both help establish thought leadership, and also increase transparency and trust with your following.
Sell products/services. It's easy to go overboard here and come across as too sales-focused, but posting videos showcasing equipment, machinery, tools, etc., can generate a lot of interactions and even requests for consultations. Here's a great example from MJM Manufacturing:
These are some of the more practical ways industrial manufacturers can leverage Instagram, but be sure to evaluate current business needs to help you create an Instagram that generates value.
Tips for Getting Started
You're almost there! Now it's time to set up your profile and utilize best practices for posting high-quality, engaging visual content. Follow these steps during Instagram Business profile setup:
Download the Instagram mobile app. Instagram is a mobile-focused platform, so you'll need the app to get started.
Use your business address to create an account. You'll then be prompted to connect to your business's Facebook page so business info can be copied over to Instagram.
Choose a username, profile picture (company logo), company name and address. This will complete the basic setup of your profile.
Add additional business information. This includes a link to your website, filling out your company bio and phone number, and indicating your industry.
Follow customers, prospects, competitors and leaders in your industry sector.
Start posting and engaging. Share content that corresponds with business goals and be sure to actively respond to comments, as well as like and comment on other profiles. We recommend posting 2-3 times per week.
Put Instagram Stories to good use. Consider giving followers a brief look inside your facility, post a video showcasing an employee, or a fast motion video of a manufacturing process. Tip: Don't forget to add relevant hashtags to your story to make them easier to find.
Monitor who's engaging with your content. After you've been posting for a while, you'll begin to get high-quality followers. If you see a prospect is engaging with your content, be sure to return the favor.
Keep Refining Your Instagram Strategy
Your initial content on Instagram might focus on employee spotlights for recruiting purposes, but be sure to revisit your strategy monthly so users aren't seeing the same content over and over. Refining your Instagram strategy will keep users engaged and, combined with the best practices we've mentioned, your industrial manufacturing company will begin to see the value of today's fastest growing social network!