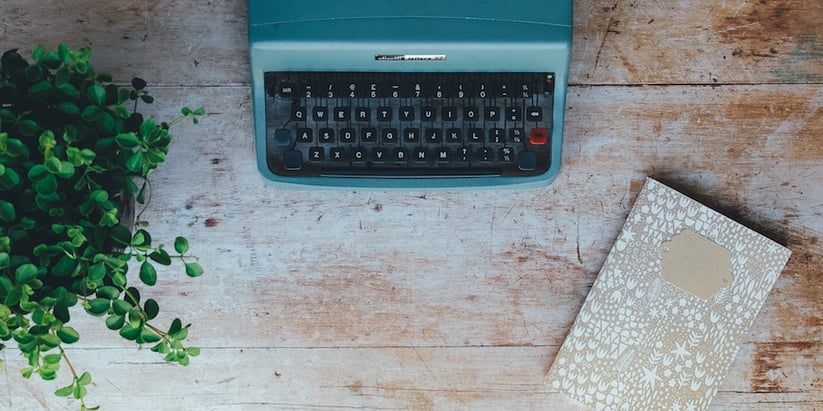 Numbers don't lie. Content is driving the majority of B2B marketing strategies: 88% of marketers polled in a recent Content Marketing Institute survey said that they used content marketing to support their goals in 2016—with nearly 30% spending their entire budgets on these efforts.
Content marketing isn't a trendy approach, it's a sound business model that's giving businesses in industries from manufacturing, distribution and supply chain, insurance, financial and architecture/engineering/construction a distinct competitive advantage. Just in blogging alone, for example, those who committed to at least 11 posts per month saw a threefold spike in traffic. That's a lot of potential customers.
But similarly to technologies, customer preferences for content marketing and the marketplaces that shape it, is evolving. Marketers who find themselves well-situated to grab market share are reaching beyond select, arguably mature, content marketing tactics to a full, purpose-driven marketing strategy hinged on content. If I'm not describing you, I'm describing your competitors—and that should give you pause.
What are you doing to deliver relevant, timely content to prospects? How are you using content marketing to build customer relationships, drive growth and stay ahead of the competition? Consider these up-and-coming content marketing trends as a strategic brainstorming jumpstart:
Big Data Presents Big Opportunities
Right content. Right time. Right buyer. It's the mantra of marketing. Gathering and interpreting data gleaned from online and mobile activity is a critical step in creating informed, actionable marketing campaigns that are impactful throughout the buyer's journey and ultimately influence purchase decisions.
Email Marketing Still Matters
It may feel like email is going the way of the fax machine, but don't discount it too quickly. B2B industries with longer buying cycles are finding email to be a primary nurturing tool. Email marketing allows for deep information sharing and relationship-building that social media platforms generally forego in favor of building awareness.
Promotion Comes at a Price
Leveraging established social media audiences is a great way to increase reach, but don't expect free access. Pay-per-click and other forms of advertising is a key revenue generator for social networks. Renting space in exchange for getting your message in front of target audiences is a worthy tradeoff. You've got great content. Invest in its promotion to gain maximum benefit.
Show It
Video and interactive experiences make it easier for you to stand out from your competition and stand in the narrow space of the collective customer attention span. Social video platforms are making optimization easier than ever, but a word of caution: content must be customer-centric to add value. Mini-infomercials and sales pitches are counterproductive.
Make It Personal
Content marketing is increasingly granular, and personalization is fast becoming a customer connection point. Engaging in social listening can give you real-time perspectives on prospects' and customers' needs and challenges so you can develop content that addresses pain points in relatable ways.
Get Some Face Time
In the digital age, tradeshows, conferences and exhibitions are sometimes written off as old school. The truth is they are content marketing gold mines—provided you choose events that make sense for your industry, goals and target markets. Beyond the invaluable face-to-face conversations that generate leads and build trust, there are opportunities for pre-, during- and post-event contact. Event speakers, guest blogging, interviews and in-the-moment videos are just some content-related ways to raise awareness, establish relevancy and keep you top of mind.
Content marketing is relevant to the prospect and a touchstone for marketers wanting to build customer relationships, drive growth and stay ahead of the competition. For more on how a content strategy is leveraged within inbound marketing, download our eBook, Answers to the Top 15 Questions About Inbound Marketing. Click the button below to get your free copy.