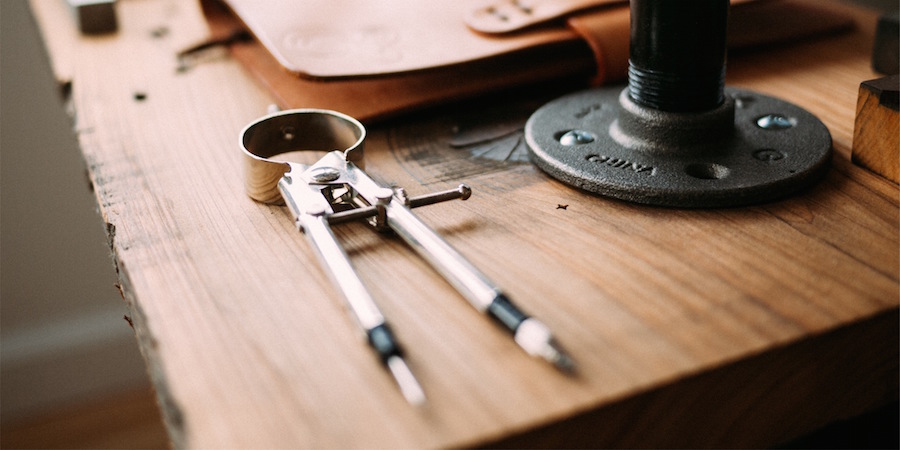 We know that marketing data on its own is, well, just data. If you're going to be a successful inbound marketer, you've got to examine that data and turn it into actionable insight you can use to better focus your time and effort on lead generation. In other words, you want lead attraction and capture to be as efficient as possible.
To help you do that, I'd like to review a group of specific landing page and blog metrics you should be looking at to ultimately improve the growth of your lists of marketing-ready leads.
Understanding Landing Page Lead Conversions By CTA 'Click-Through Rate' & 'Views-to-Submission Ratio'
Calls-to-action (CTAs) and landing pages are at the very heart of lead generation. So it's crucial to know how well they are converting and how to improve them. Begin by documenting the baseline performance for each of your CTAs in terms of:
1) the click-through rate—i.e. the rate of visitors who are interested enough in your call-to-action to click on it and land on the connected page.
2) the rate of views-to-submission, which shows the percentage of people who viewed your CTA actually submitted the form on the landing page.
With these rates documented for each of your CTAs, you'll know which ones aren't performing well — which is where you'll want to start making improvements. You'll want to look at the design (color, size, etc.) and content of the CTA and, if possible, set up A/B testing for variations to see what performs better.
A common issue a low CTA view-to-submission rate reveals is misalignment of messaging between the CTA and landing page. As such, be sure to take a close look at how the content of the CTA supports that of the landing page and the overall clarity of the message:
Is the language used on the CTA consistent with what's on the landing page?

Is the content on the landing page highly visible and easy to read?

Does it deliver the message in 3 seconds you have to keep someone's attention?

Does the landing page clearly convey what the viewer will receive by submitting the form?

Does the landing page contain unrelated CTAs that may distract a viewer and lead them away from your page? (If so, lose them)
Just as you consider how CTAs and landing pages work together to improve lead submissions, you need to look at how they impact lead conversions. So, take a look at the visitor-to-lead conversion rate for your landing pages and compare that to the CTA click-through rate to find opportunities to improve conversions. If a CTA for one of your landing pages has a high click-through-rate, but low visitor-to-lead conversion rate, you will want to make changes to the landing page content to improve the conversion rate.
By looking at the visitor-to-lead conversion rate, you'll also be able to see what forms of content (e.g., ebooks) and types (e.g., pump maintenance) are best for converting visitors into leads. And by knowing the forms and types of content that are performing well, you can focus more effort on producing those, while reducing or eliminating the ones that don't do well.
Raising Blog-Assist Conversions with Relevant CTAs
Like landing pages and CTAs, your blog is an important way to drive lead generation. Its success depends on providing relevant content that engages readers and establishes a relationship with them. As such, you need to know what content is doing well and what isn't.
Start evaluating your blog by creating a spreadsheet of all your posts and sorting them by the number of views.
This will start to provide you with insight into the types of content that receive the most views as well as the types of headlines that engage readers the most. For example, as a manufacturer you see that posts related to valve repair and maintenance outperform pump-related topics or that "how-to" headlines do better than "5 ways" headlines. Knowing these things will provide some basic direction as to what topics to emphasize more in your blog planning.
Next, look at where your blog traffic is coming from to find out where to focus efforts for promoting your blog.
For example, if little referral traffic comes from Twitter, then you'll know not to place as much effort there and instead funnel your efforts into LinkedIn, which is driving more traffic. Similarly, if little traffic is coming from paid search ads, then you'll know to spend more time optimizing the content for organic search.
Every blog post should have a CTA on it.
That said, look at the CTA click-though-rate for individual blog posts to evaluate what improvements may need to be made if the rate is low. These improvements may be related to making the offer more enticing, using a CTA that is better aligned with the content of the blog post or changing the CTA design or placement so that it stands out more on the page.
Finally, look to see how many leads your blog generates.
Drill down into the blog's visit-to-lead conversion rate to see how effective you are at converting blog traffic into leads. If traffic is light, but conversion high, you know to put more effort into increasing publishing frequency, targeted keywords that generate quality traffic and promotion efforts.
Given the importance of CTAs, landing pages and blogs to your lead generation efforts, it make senses to move beyond just stacking up the numbers to find ways you can use those metrics to improve your inbound marketing efforts. It just takes a little bit of time and a little bit of analysis, but it's well worth the effort.