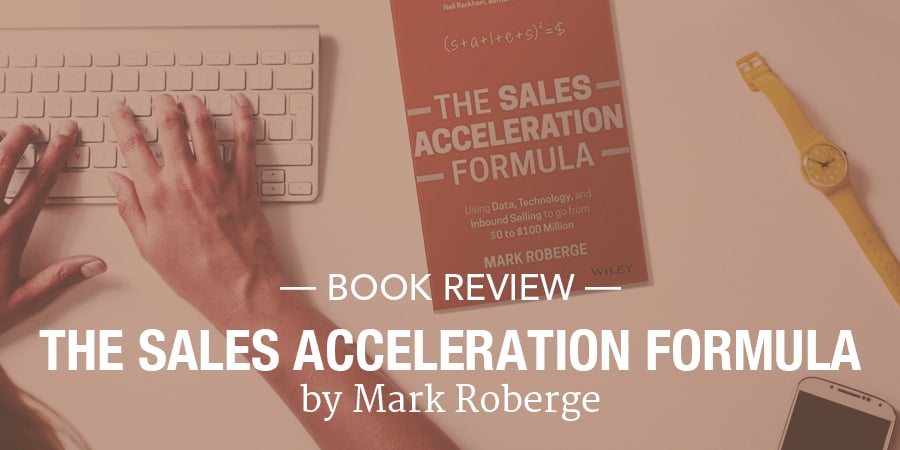 We've been a HubSpot partner for almost four years, and in that time we've seen HubSpot demonstrate a wide array of strengths that have all contributed to incredible success. People first come to know HubSpot because of the company's impressive output of marketing content. Then, those who become HubSpot customers fall in love all over again because of the results they get from the marketing and sales platform.
But from a pure business performance perspective, it's tough to find a more impressive strength than HubSpot's capacity to sell. The sales function of the company—which includes people, process, strategies and management—has continually outpaced expectations, improving their customer base in Q4 2014 by 35% on the previous year, and revenue was up 53%. When, you're hitting those kind of numbers, your salesforce must be doing something pretty special.
My first opportunity to be impressed with HubSpot's sales team was when Weidert Group became a customer back in January 2011. At that point, I was the one being sold to! Since then, I've sold inbound marketing services alongside HubSpot, and I've never stopped learning from HubSpot's examples or explicit suggestions for how to improve my sales tactics. I've been involved with some great sales people and organizations in my 33 years in business, but HubSpot is undoubtedly the best sales organization I've ever come into contact with.
How Can Other Companies Learn From HubSpot's Powerful Sales Process?
It wasn't some kind of accident of nature that HubSpot's sales team is so good. In fact, their exceptionalism is the opposite of an accident: it's a feat of great engineering, overseen by their very first salesman and employee number four, Mark Roberge. HubSpot partners like Weidert Group have been learning the secrets of how Roberge built HubSpot's formidable sales organization for the last several years. Today, I'm excited that Roberge is opening up the gates a bit more in his new book: The Sales Acceleration Formula.
Roberge, armed with a degree in engineering, became HubSpot's first sales manager with a simple four-word mission: "Scalable, predictable revenue growth." OK, maybe not simple, but it is short.
What Do We Like about Roberge's Book?
We've reviewed this piece of sales strategy gold, and here are the key components I find most compelling in Roberge's The Sales Acceleration Formula:
The Sales Hiring Formula. Learn what characteristics predictive of success HubSpot looks for in sales people, and how they find people who possess them.

The Sales Training Formula. See what HubSpot does to ensure that their people are prepared to execute as planned by leaving nothing to chance in their training.

The Sales Management Formula. Study the HubSpot approach to coaching, the importance measurement plays, and how they think about motivation.

The Demand Generation Formula. You would expect they drink their own Kool-Aid, and here's where the approach is fully revealed, including detailing the importance of orchestrated sales and marketing alignment.

Technology and Experimentation. HubSpot was founded by MIT grads, and that's apparent when you see how integral applied technology is to their sales approaches. And experimentation as a philosophy is never far from the hearts and minds of HubSpot sales and marketing pros.
Want more? Buy the book! And if you buy it, not only will you set yourself up to be a better sales leader, but you'll be helping a great cause, because 100% of the proceeds go to BUILD, a privately funded non-profit aimed at encouraging and teaching entrepreneurship to disadvantaged teenagers and young adults. How's that for a WIN-WIN?