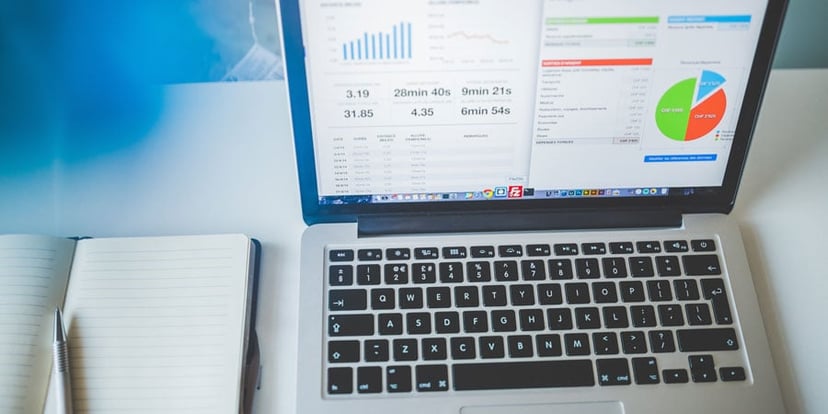 Reporting on marketing results is one of a marketing manager's most important jobs—and yet, so many marketers feel under-equipped to do the kind of quantitative, logical analysis you need to report results accurately.
Today, I'd like to review three major mistakes that marketing managers often make when reporting on website traffic. Analyzing the visits and visitors to your website is a great, relatively simple place to start when getting your reporting under control, but it's also easy to make mistakes. Check out these three common problems to get started.
1. Is Your IP Properly Filtered Out?
The most rudimentary mistake most marketers make when first setting up website analytics is forgetting to filter out their own IP addresses. Imagine you're in the midst of a website overhaul, and you're making lots of small edits to live pages; well, then you're going to be visiting a lot.
All those self-visits add up, and drastically skew the data on true external visits to your website. Most platforms like Google Analytics or HubSpot make it easy to insert specific IP addresses and automatically detract future data from these addresses in their reports.
2. Are You Accounting for Subdomain Traffic?
If your website exists on multiple subdomains—perhaps you're using several different website hosts?—then you need to make sure you're accounting for subdomain traffic properly. In most cases, companies still like to track all visits to any subdomain as visits to their "website."
If this is the situation for you, then that means you need to install your website tracking code—whether that's Google Analytics, KissMetrics, HubSpot, or any others—on multiple platforms in multiple places. Usually these tracking codes are placed in a footer area within your content management system. To add it on multiple systems, you'll have to paste it into the right footer area of each CMS you use.
3. Misinterpreting Google Analytics vs. Other Systems?
Finally, it's very easy to misinterpret differences in terminology across various platforms. If you're a HubSpot, Marketo, or Salesforce Pardot user, then you might notice differences between the "visits" reported from one of these systems and "sessions" from Google Analytics. It's also easy to look at Google Analytics' visitor tracking, when you meant to look at sessions. There are a lot of cheat sheets out there to help you use Google Analytics effectively, so take note of the right terminology across platforms to make sure your numbers are from analogous metrics.
Analyzing Traffic is Just The Start of Effective Reporting
If you can avoid the three mistakes above, then you'll be on the right track to reporting website traffic effectively. However, truth be told, web traffic is really only necessary to create marketing reports. When you really consider it, website visits say almost nothing about the state of your business development efforts. You can't tell anything about your pipeline, if you only look at the very top of the marketing funnel.
Once you master traffic reporting, we recommend taking a strong look at your overall sense of "key performance indicators" or KPIs. Learn more by downloading the free guide below.