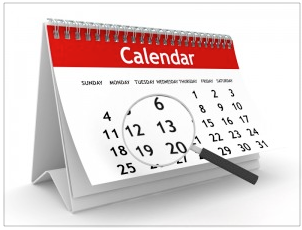 The blank page taunts you as you stare at it.
If you could just come up with something - a few words - you know it would break the logjam and the rest of your blog would simply flood the page. But mostly you are kidding yourself at this point. You really have no idea what you are going to write, and you are hoping a sudden burst of inspiration will fill the page. Never mind if its an appropriate topic or if you have targeted certain keywords. Getting it done is all you are after now.
Sound like a familiar scenario? You are not alone. Content marketing - particularly blogging - is a lot more work than we want to admit. Yet, because it's a creative process, we often don't plan for it the way we approach other aspects of our business. We want to be inspired! We don't want our creativity cramped.
It's awfully hard to be creative and effective when you are struggling to put words on a page. The creation of an optimized blog post - or any other piece of content - while relying just on inspiration is a waste of time and resources.
What you need is a plan, what we would call an editorial calendar.
An editorial calendar is pretty much what it sounds like. It's a plan of what content you are going to create, in what form, and when you are going to publish it. Prospects are coming to your site to get information they want and need in the buying cycle. You need to have a plan to deliver it.
Before you think "just what I needed, something else to do," let's review two critical ways an editorial calendar will help you with your inbound marketing blogging and content creation:
You will spend less time worrying about WHAT you are going to create
You will have more time to concentrate on HOW you will create it, allowing you to devote your attention to things like the quality of the content or targeted keywords
Your editorial calendar can take many forms. Here at Weidert Group, we use a spreadsheet that tracks who will be writing for our blog each day that we publish, as well as information on what they will be writing about. It also tracks other content offerings we are working on, such as e-books and tip sheets. Yours does not need to be that complex. A simple list will do.
At a minimum, there are three things you need to address: topics, publication dates and form - blog, tip sheet, etc. Generate your content ideas, assign them dates and determine the best way to present the content and now you have a basic editorial calendar that will bring discipline to your content creation. Believe it or not, that structure is an important factor to you success.
For help generating content, check out these Weidert Group resources:
As your content becomes more robust, so will your editorial calendar. You will eventually want to include items such as targeted keywords and calls to action. At the start, keep it simple.
By knowing what you are going to write and when, you will be less tempted to stray from your message. By producing consistent, relevant content, you will attract more prospects, which leads to more leads and opportunities for you to convert them into customers.