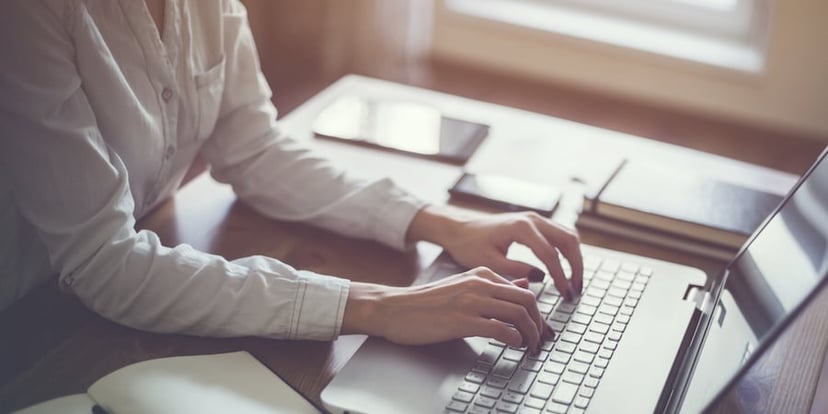 Given the product-based nature of most manufacturing, it's pretty easy to define it by the end result—the widget that rolls off the line. But, such a narrow focus negates the layered knowledge required for manufacturers to successfully design, plan and execute production runs.
Ignoring expertise is, of course, detrimental within the walls of a manufacturing facility, but have you ever thought about how it affects content you create to reach your target audiences? Not taking a holistic approach to manufacturing when developing content leads to one-note conversations about your brand—not to mention a largely disinterested audience that your competitors will be more than happy to educate and engage.
Are Subject Matter Experts (SMEs) the solution?
SMEs are typically skilled employees who possess in-depth knowledge about and work in every aspect of your organization, including:
Research/Concept: Design engineers who work toward solving technical problems presented by customers
Development/Testing: Project engineers working in tandem with designers to create solutions through prototyping and physical testing
Production: Operators who are responsible for manufacturing product are process- and detail-focused, giving them valuable hands-on expertise
Quality Control: Highly specialized engineers who ensure the final product consistently performs as designed and anticipated
Shipping/Logistics: A department, usually within large organizations, dedicated to developing safe, efficient and cost-effective ways to get product packed and shipped
Marketing: Marketers engage with the public to deeply understand customers' wants and needs, and address them by promoting specific solutions
Sales: Salespeople are tasked with finding customers with specific needs, demonstrating company value, and ultimately selling product solutions that outperform those of competitors
Customer Service: Post-sale feedback funnels through the service department, a team responsible for maintaining positive public relations
By expanding your circle of knowledge to include SMEs from all parts of your organization, you're giving broader voice to and adding touch points of interest within your content. More engagement translates to more prospect interaction, and more interaction to higher conversion.
How do SMEs contribute to content development?
It's no longer enough for companies to compete on products and services, or on how they manage corporate finances and facilities. Increasingly, companies are assessed by intellectual capital—that intangible but invaluable knowledge base SMEs are hired to provide. Expertise runs the gamut from problem solving to decision making and everything in between, all of which hinge on specific education and experience.
Capitalizing on SME knowledge for content creation is a balancing act of time, talent and topic. Using these tips will help you bring out the best in your SMEs and your content:
1. Determine content format. Knowing your intended end result—a blog, an article, a webinar—will establish the right SME for the job. A good writer is an obvious choice for blogs and articles, while someone with an aptitude for the pace and presence of camerawork will shine in a video.
2. Be specific. Assign a narrow topic so the SME can thoroughly explore it and the surrounding context without wasting effort. Defining specific parameters is an efficient use of SME time and generally keeps the content at a length and level that's easy for users to digest.
3. Be clear about resources. Some SMEs are comfortable with taking the lead on writing or creating video content. Others need help—like article outlines, or video scripts and visuals. Set expectations and coordinate resources before the SME undertakes an assignment to minimize miscommunication.
4. Define the approval process. Clearly outline those responsible for approving content pieces, the terms of approval and the level of involvement approvers have in content creation. Keep the approval team to a few key decision makers and loop them into the process as early as possible. Real-time feedback means easier adjustments, less frustration and fewer rounds of time-consuming edits.
5. Don't sweat perfection. Remember: your goal is to have SMEs share their insights in approachable and accurate ways. Most content formats, especially those online, don't require high-end video production or writing that dazzles grammarians. Be realistic in what you require of both your SMEs and overall outcomes.
Engage SMEs in Your Inbound Efforts
Your manufacturing content will be far more credible and valuable when you enlist the help of those who know your products, processes and services best. Most appreciate being asked to contribute, too, and will be advocates for your inbound marketing efforts. So don't hesitate to start asking team members to start sharing what they know with the world!