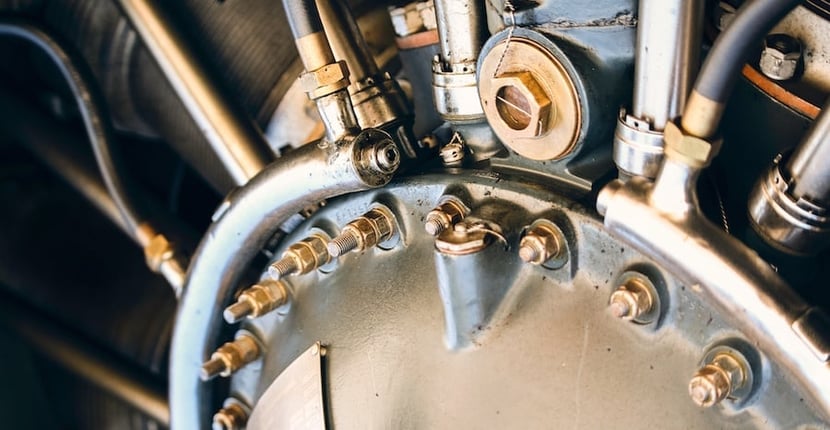 In our knowledge-based economy, intellectual property creation and patents are at the core of the ability for many manufacturers to stay competitive and create value for themselves and, ultimately, their customers. As proof, consider the 629,647 total patent applications submitted and 325,979 patents granted in 2015 alone, according to the U.S. Patent and Trademark Office.
Patents have shown that they have significant revenue potential and an ability to raise the competitive position of a company. After all, a patent comes with an inherent, 20-year "right to exclude" that enables you to exclusively produce your product—or grant others the ability to do so.
However, a patent strategy shouldn't just end when you have one issued. If you're going to maximize its potential and, more importantly, your return on the investment, you need to plan for how you'll use it in your marketing to demonstrate an advantage over your competition while also enhancing your company's industry credibility and actively demonstrating its thought leadership.
Demonstrating Thought Leadership
While obtaining a patent is a good indicator that your manufacturing company is a thought leader, if you don't actively promote it, who'll know or really care (other than your mom)?
Now, being a thought leader doesn't mean being all self-serving promotional and sales-y about your patent. After all, would you really consider the local used car huckster to be a thought leader?
Being a thought leader is about providing honest, true value to prospects and customers, and demonstrating you're the top expert in your industry without all the shameless self-promotion. Here are a few ideas for how you can go about it.
1. Document the Development Story
You can't be a thought leader if you haven't documented any thoughts. So compile all the information you can about how the patent came to be and interview those involved. Some questions you'll want to answer:
What was the customer need or problem the patent solved?
How was the need or problem identified?
What was the design and development process?
Are there before/after examples that can be photographed, videoed or illustrated?
If the product has gone through a beta test, what were the (positive) results: efficiencies gained, dollars saved, etc.
Who can be your primary spokesperson to tell/explain the story.
2. Develop Multi-channel Content
With the details of the development story documented, determine the communication channels/formats that will meet the needs of your audience.
Depending on the nature of your product, you may want to consider a "Technical Bulletin, whitepaper or eBook that gets into the nitty gritty of the development for engineers or technicians. From there, you may want to consider a pared-back version for your sales/customer service reps and non-technical buyers. You'll also want to determine if there are logical ways to break up the story so that you can develop a series of blog articles or videos that can be used to attract prospects and customers to you website. As you incorporate this content onto your website, remember to write text that's optimized for search engines and answers prospects' burning questions using jargon that your target customers use to describe your type of product and industry.
By creating well-crafted, multi-tiered content from the development story, you'll demonstrate your thought leadership on a broader scale while staying true to the core story.
3. Reach Out to the Trade Pubs
Trade publications are almost a "built-in" way to demonstrate thought leadership to your industry. In a prior post, we reviewed the power of press releases for this purpose. In terms of content, think in terms of problem/solution—what are the market issues and how does your patent solve them? Also consider the needs of the trade pub. Is there a topic on their editorial calendar for which your patent's story is a good fit?
4. Speak at Conferences and Events
Conferences and events are valuable opportunities to showcase thought leadership. Identify relevant opportunities to apply to speak at such industry events and if there are trepidations—either from you or on the part of your identified speaker. Start with smaller events to gain familiarity and then work your way up to larger, higher profile events. Of course, remember to make any presentations as educational as possible to achieve maximum credibility. Done correctly, developing and demonstrating thought leadership as part of your patent planning will create a genuine camaraderie with your prospect and customers, allowing you to show your company as an innovator who understands their needs and can be trusted.