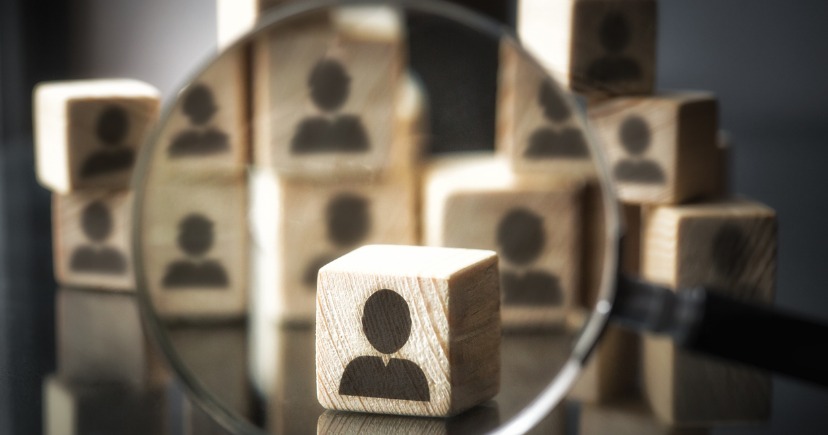 Most manufacturers realize a website in today's world is more than just a few pretty pages. With such a large part of today's B2B buying process being completed anonymously online, websites have become dominant marketing and sales tools built to attract visitors and convert them into leads and, ultimately, customers.
To your buyers, your website is your virtual storefront. Even if you don't sell products and services online, it's a place for your prospects to research and find answers to their questions, solutions for their problems, and ideas to help them reach their goals.
Whether your company is an OEM, a custom manufacturer or industrial distributor, the key to the perfect industrial website is the intersection of both the company and buyer objectives.
However, focusing on the buyer's journey is how you will get there. At the end of the day, if your site offers what your potential buyer is looking for, you'll be in a great position to achieve results from your website. So, you may be asking yourself, "What do industrial buyers want from a manufacturing website?"
To begin, be sure you have a clear understanding of how your buyer becomes aware of your products and services, evaluates them and purchases them.
First Things First: Getting Found
Let's start with being found. After all, it doesn't matter what buyers want on your website if they never get there in the first place, right? The key to being found by engineers, plant managers, maintenance supervisors, etc., is to produce content that is helpful to them when they have a problem or a goal they want to solve or achieve. Ask yourself what the triggers are that lead your potential buyers to your company or products and services. How do they define the problems that you can help solve? How do they define the goals they set out to achieve? It's important to speak in their language, so be thorough by conducting SEO research to understand the terms your buyer personas are most likely to use. Engineers, for example, are usually much more technical and may type keywords into a search engine such as OEM, CAD, ISO Standard, Lean, Six Sigma, Kaizen, etc. in conjunction with the problem they're trying to solve. It all boils down to knowing your audience.
Once you've determined who you're trying to reach, you can determine what you need to provide so that Google and your buyers can find your content in the form of a blog, eBook, whitepaper, calculator, video, etc.
Consideration Stage Elements
Once your potential buyers visit your site, help them evaluate the options. Fresh, relevant content is also key in the consideration phase of your buyers' journey, but the user's experience on your site is just as important. Consider the following "must-haves" for manufacturing websites:
Simple Navigation. When determining the right navigation for your website, consider all the possible paths your ideal buyers may take when they visit. Start by making sure your most requested information is easy to find, such as your contact information, locations or how to get service support — extremely important for frustrated customers. Chances are, you'll have some buyers who will want to find information by industry, some by product, and some by market, etc. It's okay to have several paths in your website's main navigation if it makes finding information easy for each buyer type. Here are some of the most common main navigation links for setting up your site architecture:

Industry

Markets

Products

Services

Resources

About Us

Contact Us

Careers

Blog and Resources

Video. There are many reasons to include video on your company's website. Video can help with SEO, it stands out and gets noticed, and it's a great tool for storytelling. But for manufacturers with complex products and solutions, it may also be the best tool to educate. Engineers in particular regularly search YouTube for solutions to problems they encounter. Is your content there to give them the answers?

Social Proof. Having a social media presence is now expected from your potential buyers, no matter what the industry. And, considering the current state of the labor market, social media is a major driver in recruiting efforts. Not having a social media presence may make your manufacturing company look irrelevant. Demonstrate your thought leadership and progressive culture with social media and be sure to link to your profiles from your website. Also highlight online reviews, customer testimonials and referrals to help build trust.
Calls-to-Action (CTAs). Make it easy for your buyers to contact you and find your best resources with CTAs. Simple calls to action include "Contact Us" or "Request a Quote," but manufacturers can increase conversion rates with CTAs that are tailored to the buyer. The following CTAs are great examples of this.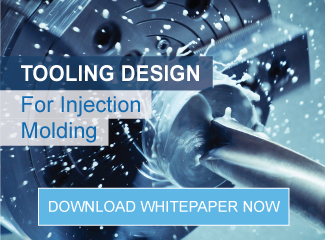 Decision Time
More team members and departments are weighing in on buying decisions. With the complex, extended buying cycles in manufacturing and a growing number of influencers involved in the decision stage, you'll want to make your story easy to find and share on your site.
How will your buyers evaluate you? What criteria do they use? What concerns do they have? For manufacturers, you'll want to consider including the following to address the questions your buyers will have in the decision stage:
Case studies

Your story, specifically how you differentiate yourself from the competition

Client list and testimonials

Certifications and awards
Don't Forget the Basics of Website Performance
If your website doesn't perform well, no one will stick around to see all the great things you offer. Don't forget the basics of site performance:
Speed. Your website needs to load in less than 3 seconds for the best user experience. Anything longer will have an adverse effect on bounce rates, conversions and sales.
Responsiveness. It's official. Mobile searches now outnumber desktop searches and Google's algorithms reward mobile-friendly sites and prioritize mobile-first indexing (the way your website shows up on mobile is the way Google will index it). Be sure to make your site responsive on all platforms and browsers.
Security. Get an SSL certificate. Protect your site from hackers and assure your website visitors that it's secure. Having a secure website is also a factor in how well your website will rank. Google Chrome is also adding unsecured warnings to non-SSL sites, so visitors may abandon ship if they see that warning.

Growth-driven Design. Continuous improvement is a familiar concept in manufacturing, and the same approach needs to be taken with your online presence. You need to monitor your website with real-time feedback and regular audits similarly to how you monitor your production line. Regularly measure the performance of your website from a user experience (UX) perspective and make necessary adjustments to make sure visitors accomplish the tasks they want to complete. Making data-driven continuous improvements is known as a growth-driven website design approach.
Not only will these basics create a great user experience, they'll also help your rankings in search engines. To measure the current performance of your site with a quick and easy tool, visit www.websitegrader.com.
What Do Industrial Buyers Want From a Manufacturer's Website?
So what do industrial buyers want from a manufacturer's website? Beyond helpful information, easy navigation, engaging content and basic performance, the quick answer is "it varies." The best way to address your buyers' needs with your website is to take the time to understand how your prospects move along the buyer's journey. Address their questions and concerns clearly and specifically with your website content.
Want to explore more about optimizing your website to generate leads through inbound marketing? Check out our free guide below. Then, reach out to us to talk through your needs and how the experienced web design experts at Weidert Group can help position your company for further success.