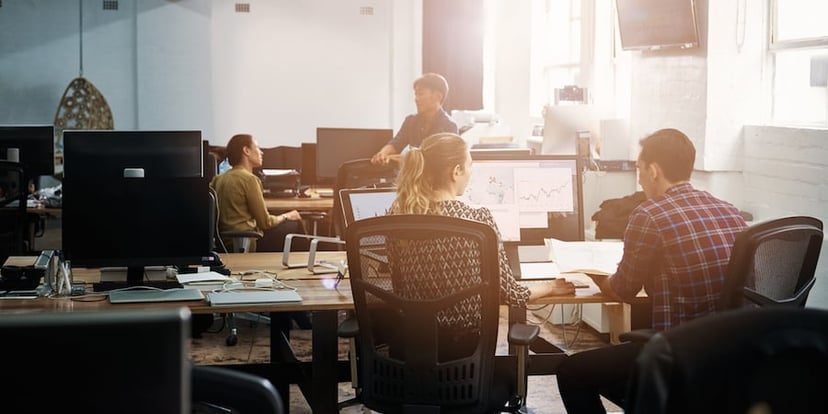 Looking at HubSpot's 2017 State of Inbound report, 55% of marketers cited increasing traffic to their website as one of their top marketing priorities for the next year. Today's marketers know that buyers are conducting more of their research online, and they want their website to be the place that they land when doing so. The real question is, how do they do it? This is where marketing automation and inbound marketing come into play.
As an inbound marketing agency, we've talked to countless business owners and marketers about this very problem of getting noticed online, and we've fielded all types of questions and responses. Over the past few years, businesses have heard more about inbound marketing, content marketing, marketing automation, and other buzzwords that have become more mainstream, and have come to us saying, "we need to start doing marketing automation" or "we want to start using inbound marketing".
While we understand what they're trying to convey, there's a little confusion about what those terms actually mean. To help clear that up, here's our brief explanation about the difference between inbound marketing and marketing automation.
What is Inbound Marketing?
In a nutshell, inbound marketing can be defined as an online marketing strategy for drawing customers to your products or services via original content, social media, and search engine optimization. It is different from traditional marketing techniques, in that it focuses on attracting customers through content and interactions that are relevant and helpful to potential customers—not interruptive. Potential customers find you through channels like blogs, search engines, and social media, thanks to the content you've designed to address the problems, needs, and pain points of your target personas.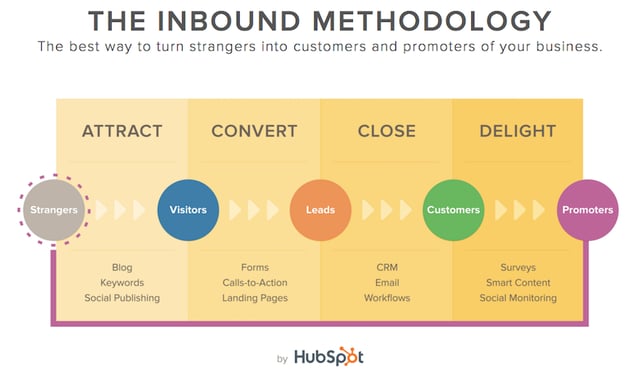 It follows the inbound methodology of Attract, Convert, Close, and Delight, where strangers become visitors to your website, who then convert into leads and eventually customers, and hopefully turn into promoters of your brand.
What is Marketing Automation?
While inbound marketing refers to a marketing strategy as a whole, marketing automation refers to the software platforms designed for marketing departments and organizations that replace repetitive manual processes with automated solutions, such as sending emails, scheduling social media posts, setting blog publish times, creating workflows, and more. It's software you would use to plan, organize, optimize, execute and analyze your inbound marketing program. Examples include market leader HubSpot, which we would say are an absolute non-negotiable requirement to run an effective inbound marketing program.
So, while it's our considered opinion that you should consider using marketing automation and doing inbound marketing if you haven't taken those steps already, I hope this helps clear up some confusion about what both of those terms mean.