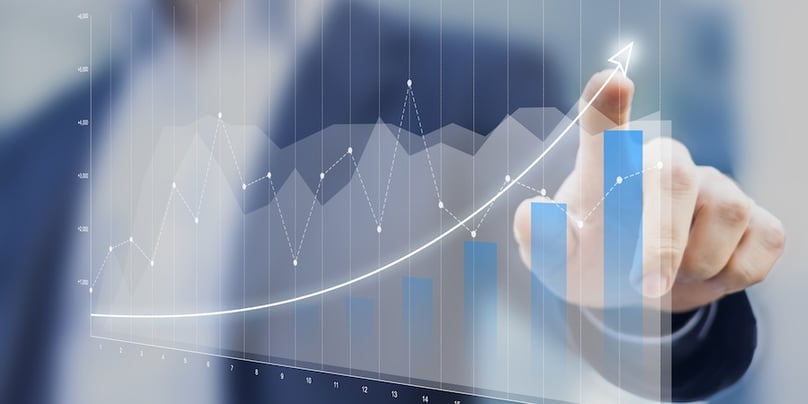 Let's review how insurance is sold today. Even after years of digital shake-up and shifts toward online buying, insurance sales in 2016 still rely mostly on a complex pattern of channel sales. Some insurance carriers rely on a network of independent agencies without any direct sales at all. Other companies may have exclusive agents that sell just for the one carrier but each agent operates as an independent business unit. Moreover, insurance brokers may be considered an additional kind of channel opportunity, albeit one in which the carrier holds very little control.
This emphasis on channel sales in insurance has proven to be incredibly effective over the long term, but it certainly complicates the way insurance marketers generate new business. For instance, in an age of online search and growing eCommerce, how should marketers at insurance carriers go to market if it's really their channel partners that generate the leads? How should agency marketers attract leads locally if their newer prospects are searching nationally? How can the channel today better support carrier brands when they are actively selling multiple competing products?
In this article, I hope to provide a framework for retooling insurance marketing plans to better support channel sales. We'll explore the following:
How insurance marketers can and should generate leads for the entire channel
How to use inbound marketing to cultivate coalition-based marketing
How to use marketing automation to support individual representatives or independent agencies
Why Insurance Carriers Should Rethink Channel Marketing
Prior to the Internet, a network of independent agents was, in and of itself, a major marketing advantage for many insurance carriers because most purchase decisions were made on a localized, referral-heavy basis. A young entrepreneur would ask a fellow business owner where they purchased their liability insurance, and the owner would refer them to a local agency. Today, that same young entrepreneur will likely search online first and might never ask for a referral.
Insurance channel partners (i.e. agencies) are less adept at generating leads than in the past.
Because many buyers have access to a far greater set of resources online than in the past, an agency's marketing no longer has the same geographic effect as it once did—especially in terms of generating new leads month after month. Instead, most insurance lead generation today has little geographic focus, even though once the sales process starts, many buyers would prefer to have a localized representative. In a nutshell, the insurance industry's longstanding channel setup still seems invaluable for selling, but its role in marketing has changed.
The New Paradigm for Lead Generation in Insurance
So, channel marketing in insurance has changed, and realignment is clearly in order. Today, as we survey the landscape, with buyers searching online for information and shopping around for price, both the carrier and agent have huge opportunities for growth, but achieving that growth requires a different channel alignment than in the past. Insurance companies, regardless of what role they play in revenue generation, must align themselves around lead generation.
Inbound marketing offers a special opportunity for insurance lead generation because the approach centers on attracting leads by answering prospect's pressing questions and concerns. If an insurance carrier can work with its channel partners to dominate the best answers online, and form a cohesive set of trusted brands, then their only problem will be adjusting sales to handle all that demand.
Insurance channel marketing is no longer about geographic coverage.
It's about coalition-building.
Where 50 years ago, a local agency was the key recepticle of insurance information for a certain locality, today that information is open to buyers everywhere online. So, the purpose of local agencies or representatives has changed. Using inbound marketing, smaller agencies have a huge potential to support the products they offer by reshaping their role as trusted advisors. Where they used to be trusted by the local community, today agencies can spread that credibility online.
Just as technology providers, such as Microsoft, have channel consultancies that publish about how to best utilize technology solutions, insurance companies could encourage their agencies to promote and spread advice about the "how" and "why" of buying insurance.
So, what can a carrier do to cultivate this coalition of agencies that help to generate leads?
The answer is that insurance companies have much to gain by using inbound marketing to nurture and enable their agencies to promote the carrier brand. Check out this case study on how one mutual insurance company made huge gains by implementing an inbound marketing plan amongst its channel partners. In the case study, the insurance company actually developed content assets, such as blog articles, eBooks, and case studies, that their agencies could use and promote themselves. This co-promotional approach helped to build up the insurance carrier's brand, while assisting the agencies'.
Marketing Automation Helps Facilitate Lead Generation within the Channel
The struggle most insurance companies will have in implementing an inbound marketing approach for the channel efforts is that you need a unified way to capture and organize information and a way to share those leads back to channel reps or agencies to sell and close.
Marketing automation tools, such as HubSpot and its competitor platforms, help to facilitate this process of lead generation across multiple entities. With agency-specific landing pages, contextual website pages, and email marketing that personalizes content by agent or lead owner, it's nearly essential that channel-based inbound marketing is done using marketing automation.
Specifically, HubSpot has a huge advantage because of how well its combined CRM-marketing automation approach helps to align the inbound marketing process (which would be headed up by the insurance carrier), with the channel sales process (that relies heavily on the channel companies). Because HubSpot's marketing toolkit is based on building a contextual, personalized experience for every lead, the platform works extremely well for setting up effective channel marketing.
Insurance + Inbound Marketing =
Highly Effective Channel Sales
If you're interested in learning more about how inbound marketing helps to facilitate a better approach sprawling channel sales operations, check out the guide below and get in touch with us to discuss how to align your marketing efforts with channel partners.