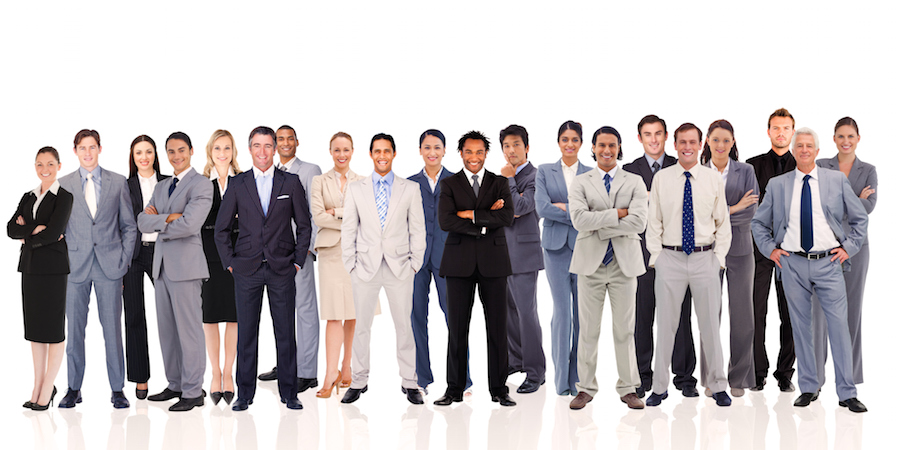 I know what you might be thinking after reading my headline: "Isn't an inbound marketing approach completely against purchasing lists of contacts who didn't ask to be contacted by you?" The answer is yes, of course! But let me explain.
Six years ago or so, in the early years of my marketing career, it was common to purchase large contact lists from data companies like Infogroup or Hoover's to help our clients identify key contacts they wanted to target. The idea of building an organic list of opt-in contacts using online content and their website wasn't even considered by our clients, or even our team, since this wasn't yet the norm. The use of email marketing was still very new to our team and our clients, so we didn't have the luxury of robust contact lists with email addresses.
Fast forward to 2015 and organic list building is the gold standard. In the inbound age we now live in, hand raisers (leads who opt-in on their own terms) are almost always better than a name who has no familiarity with your company. But are there responsible ways to use very targeted purchased contact lists to know who you should be looking to attract in new industry verticals, for example, so you can strategize on how to get in front of them with your online marketing efforts?
Yes! This can be done and, if done correctly, can be a great strategy for discovering the true diamonds in the rough you want to get in front of and attract organically. Lets dig into the details.
How Not to Use Purchased Contact Lists
To avoid getting marked as a spammer and wasting your money on the purchase of a pricey contact list, here are some things to avoid:
• Don't start blasting this purchased list with one blanketed email communication when they have no idea who you are and who your company is. This, my friend, is guaranteed to get you nowhere other than on a list of other blacklisted IP addresses.
• Even if you go through the trouble to segment the list by industry, job function or other variable, still avoid the temptation to blast those contacts with an email communication.
• Don't invest the time to start cold calling them for the same reason – they don't know you!
• And if you're still giving printed direct mail a shot (some habits die hard), save some money and refrain from the urge of sending them something.
Using Purchased Lists With an Inbound Mindset
Knowing what you shouldn't do, here's how you can leverage purchased contacts lists with an inbound mindset:
STEP #1: Determine Who You're Looking to Target
This seems like a given, but before you get carried away in whatever contact database tool you're using to create and purchase a list, first think strategically about who you're looking to target. Are there specific industry types that are more appealing than others? If so, target those by SIC code or industry category, depending on your list source. Or are you specifically looking for C-level decision makers? You get the idea.
The more decisional you can be on the front end, the more time, effort and money you'll save later, since you won't be spending time trying to attract the wrong prospects.
STEP #2: Prioritize Your New Prospect List
Depending on your list size, you're going to need to do some prioritization of the most appealing companies and contacts.
For example, if you have better sales support in a specific geography/territory, start there. Or if you first want to target companies that exceed a certain sales amount, this can help to focus your initial primary targets.
You should look to narrow your list down, too, by eliminating some prospects if they don't look to be a fit. The goal is to pick only the diamonds.
STEP #3: Begin Identifying Where Your Primary Prospects Engage Online
LinkedIn
The large majority of our clients are in niche B2B industries, so we wouldn't advise they start searching for prospects from their purchased list on Facebook. You're guaranteed to tick them off (and creep them out) if you start friending them and snooping around on their family photos!
Instead, LinkedIn would be the primary online channel we recommend they use to locate the prospect, and to identify where they're possibly engaged as far as LinkedIn Groups and discussions in those groups. If your company falls in the B2B space, you can't ignore LinkedIn any longer.
You will face some limitations with a free account, since depending on the degree of separation from a prospect you won't be able to see their full profile and what groups they belong to. A paid account should be explored since LinkedIn's Sales Navigator, for example, can be used to build your target prospect list, versus purchasing it elsewhere.
Once you've located a key prospect on LinkedIn, don't connect with them right away. Unless you have some shared connections where it's natural to introduce yourself, it's best to try and engage with them first by finding a group where they post discussions or have asked a question. If you're lucky, you'll find an opportunity to answer a question they've posted that has gone unanswered or that is lacking a clear answer.
Or, start your own discussion in the group with content that you feel will engage that prospect or other potential prospects in the group. You may not be successful the first try, but keep at it. If you come across credibible and helpful you'll be hard to ignore.
Twitter
What once was seen as a social media channel with no relevance and value for B2B companies, Twitter has proven it has business value if you know how to tap into it. You're likely not going to find C-Level decision makers who have an account, but influencers you're looking to attract (engineers, purchasing agents, plant managers, etc.) are out there.
Unlike LinkedIn, if you find specific prospects who you'd like to connect with, go ahead and follow them. The goal is to hopefully get them to follow you back so make sure your profile (and your sales team's profiles) has a photo, complete bio and a steady stream of helpful content that would appeal to the types of prospects you're looking to attract.
Twitter is a very powerful social listening tool so take advantage of a paid or free social monitoring tool to keep tabs on questions that these prospects might be posting. That way you can swoop in at the right moment with content/answers to their most pressing questions.
Industry Forums
Many online industry forums have found their way to LinkedIn in the form of Groups, but in some industries these forums still live strong. Exploring these forums and searching for discussions from the specific prospects you're looking to engage with should be considered, and again could lead your sales team to other potential prospects.
Conclusion:
Taking the easy path of purchasing a large contact list of potential prospects and blasting them all with a single email campaign will get you nowhere fast. But leveraging the use of purchased contact lists to understand where certain opportunities exist, and who you should be looking to connect with, will arm you with knowledge to begin attracting them with an inbound approach.