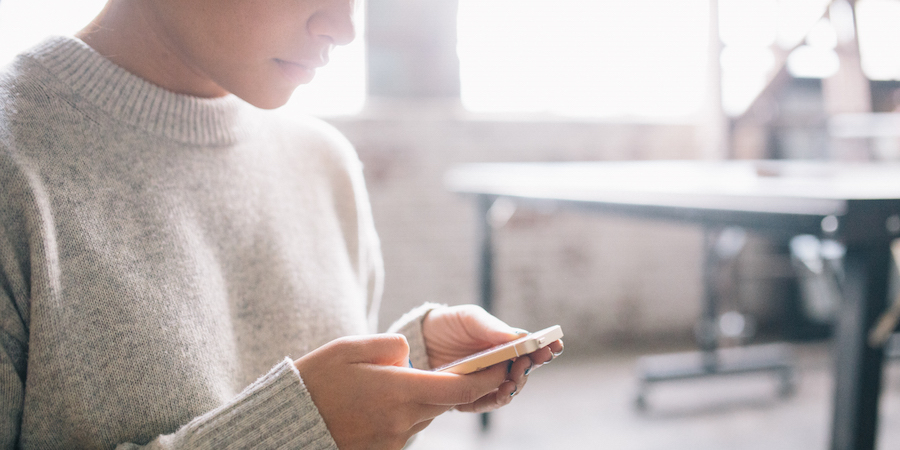 Have you taken the time to see how your company's website looks on your smartphone or tablet? If you haven't, you may want to have a look…
Why? I have three major reasons for you.
As mentioned in a prior Whole Brain Marketing Blog article blog, 70% of executives use smartphones and tablets to look up product or service information upon first learning of an offering. In addition, 33% say they are still referencing information from their mobile devices when a purchase decision needs to be made

DemandGen Report's 2014 B2B Content Preferences Survey showed respondents who frequently use mobile phones to access content jumped from 43% in 2013 to 56% in 2014, while frequent tablet users jumped from 31% to 42% during the same time period

As of December 2013, 51% of emails are now opened on a mobile device
Beyond a discussion of whether the design of your site and emails should come through a specific mobile domain site (e.g. m.espn.go.com, m.wikipedia.org, etc.) or be designed as adaptive or responsive (It needs to be mobile-ready, period.), you'll want to think about how your content needs to function for mobile.
Here are four key things you'll want to contemplate:
1. What's the hierarchy?
It goes without saying the experience of viewing your content is radically different between all the different mobile phones, tablets and desktops out there. This is why it's so critical to think through and determine the layout hierarchy of your content for both desktop and mobile viewing. In the mobile view, what items do you want to appear first, second, third, etc.? Where in the mix do you want the call-to-action buttons and your contact information to appear? Given the varying screen sizes, it's a good rule of thumb to think simpler is better. Reduce the clutter (visually and content volume) to provide a simple, clean interface for quick navigation, accessibility, and faster browsing.
2. Fix the format.
Because mobile devices are much smaller, the formatting and composition of your landing pages, blog posts and emails is super-critical for producing a positive user experience. When loading up your content, make sure that:
Text is succinct and reads well vertically

Headlines are short and to-the-point

Text is in easily read chunks that include bullet points

Images and text don't interfere with each other (We like to use <p> tags before and after images and tag them class="img-main" in the html code to help with that.)

Email subject lines have a strong incentive to open

Forms simple (e.g., name, email, phone) and are easy to fill out

Call-to-action buttons are clear and simple

Your contact information is both present and easy to locate

Social sharing icons are readily accessible
Note: The HubSpot Content Optimization System (COS), a lot of this is already built into the platform (e.g., responsive email formatting, ability to preview content in multiple device formats).
3. Can you say it through video?
With 61% of B2B users watching videos related to their work on their mobile devices, videos might be a great way for you to deliver engaging content to your customers. It could be a short testimonial from a customer, a brief update from the president or a how-to demonstration of a product. Just remember, these videos shouldn't be 5-minute-long promotional spots and they don't necessarily have to be made by a video professional. You can produce these on your own, just make sure to invest the time to script the videos appropriately, invest in some decent equipment … and make sure to keep the cute kitten videos to an absolute minimum.
4. Perfect your timing.
As mentioned earlier, those B2B leaders are using their phones and tablets to do research on your company and its products. But they're not just doing so between the hours of 9 a.m. and 5 p.m. — 57% are reading blogs and catching up on the day's social media posts. So, that begs the question: When is the optimal time for you to post? It may not be at 11:54 a.m. … it might be 7:30 p.m. instead. Be sure to run some tests and review the metrics.
If you haven't yet started to contemplate mobile as part of your marketing strategy for next year, now is the perfect time to start thinking about it. If you're going to keep customers engaged with your business, particularly as mobile usage continues to increase, you're going to want to engage them with the maximum user experience.