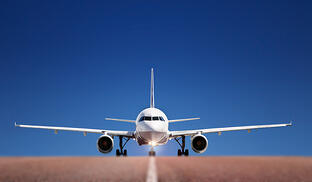 HubSpot's Marketing Benchmarks from 7,000 Businesses report provides incontrovertible evidence that more is better: more web pages, more content offers, more landing pages, more blogging, more social media. Doing all of these Inbound Marketing elements attracts more traffic to your site and generates more leads.
Here are a few of the impressive facts unveiled in the HubSpot report:
Companies with 51-100 web pages generate 48% more traffic than companies with 1-50 pages
Both B2B and B2C companies with 101-200 web pages generate 2.5X the number of leads than those with 50 or fewer pages
Companies that increase the number of content offers/landing pages on their site from 10 to 15 see a 55% increase in leads
Companies that blog 15 or more times per month get 5X more traffic than companies that don't; small businesses (1-10 employees) tend to see the biggest gains in traffic
Companies that increase blogging from 3-5x/mo to 6-8x/mo almost double their leads (and B2B companies that blog only 1-2x/mo generate 70% more leads than those that don't blog)
An average company will see a 45% growth in traffic when increasing total blog posts from 11-20 to 21-50
You just can't read that and not understand how powerful Inbound Marketing is in general, and see that the more committed you are, the better your results will be.
Each of these facts is worthy of its own blog post, but we're focusing on just one today: how increasing the number of content offers/landing pages from 10 to 15 dramatically increases your number of leads. This is especially important in light of a MarketingSherpa report that shows that most marketers – 60% – have fewer than 10 offers/landing pages on their sites.
Why More Landing Pages Means More Leads
They provide more opportunities to convert.
It just stands to reason: The more content offers with landing pages you put out there, the better your chances are of providing something people want and will convert on.
They improve SEO.
Every landing page gets indexed by search engines. With appropriate keywords in both the offers and landing pages, you're feeding the engines what they need to "match you up" with someone searching using those keywords. Result? An increase in click-thrus to your site. Another benefit is that because each landing page is indexed, you may attract someone directly to that page, shortening the prospects' path to the content and making it easier to convert.
They give visitors more to choose from.
What you put out for offers is evidence of your expertise, and if you have just 5 or 10 offers and landing pages you appear limited in what you have to offer long-term. With more offers and landing pages, you're showing that you have a breadth of expertise to solve your target's challenges.
They give you more reasons to reach out.
Inbound Marketing is about offering content to demonstrate your expertise and value to prospects. Getting the content to your prospects is done by sharing via email, social media, on-site call-to-action buttons, and by attracting search engines with natural use of keywords within your valuable content. By creating more content offers with landing pages, the more reasons you have to reach out and more currency with which to attract leads.
They're opportunities to address specific needs.
As you pump up your efforts to create offers and landing pages, you'll soon see that one way to stock your content library is by taking some of the more general content pieces and segmenting them to address specific needs. Here's an example: Weidert Group offers a free download titled "Turn Your Website Into A Sales Magnet." Its content is general enough that it applies to most any business and industry. Should we find ourselves short of content some day, we can easily modify that piece to create two additional pieces based on it: "Turn Your Manufacturing Website Into A Sales Magnet" and "Turn Your Professional Services Website Into A Sales Magnet." With modifications that address the needs of those audiences, we demonstrate that we have knowledge of their industry and solutions specific to their challenges. And, of course, increased likelihood of conversions from those segments.
Now that you know that more offers and landing pages bring in more leads (and how), you'll need to start creating them. The first step? Take a look at what you already have, identify the holes, and start filling them. After that you'll need to do an inventory of questions you think your audience needs to have answered before they buy: are those questions about performance, resale value, maintenance costs, features? Every question is an opportunity to answer with an offer and a landing page.
Need some help generating content that your target will love? Download our Content Creation Templates now!