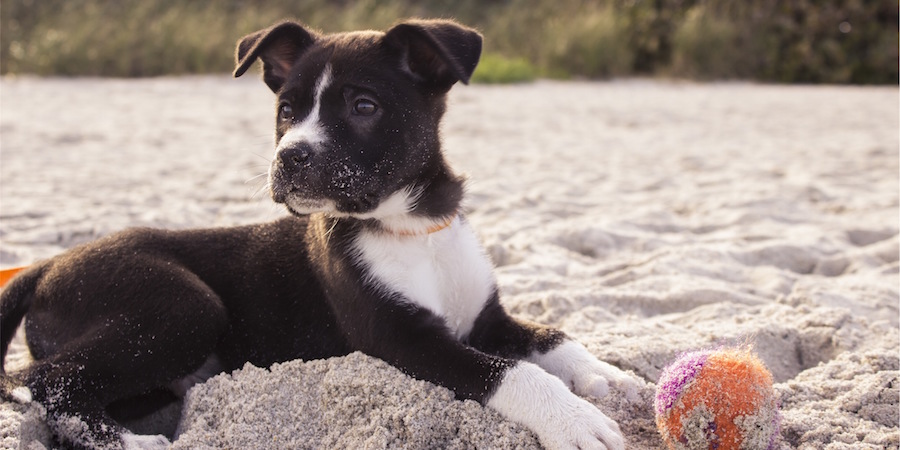 Here's the one secret in digital marketing that no one seems to want to talk about: without high-quality content that people actually want to read, SEO is a waste of everyone's time.
"Wait, you must be exaggerating. Whose time will be wasted?"
Pretty much everyone's.
First off, you'll waste your own time. If SEO only means "keyword improvement," to you, there's no doubt you're wasting your time. A focus on keyword usage in content may attract increased traffic to your site, but if traffic is all you want, then why be in business? Traffic certainly won't lead to sales, unless your on-page content keeps leads around, interested, and persuaded to learn more.
An over-emphasis on keywords in your SEO efforts will also waste your visitors' time. Why aim for lots of traffic if you can settle for traffic full of qualified leads? Online, plenty of 'experts' will tell you that they have a secret "scientific keyword strategy" that will attract only the best customers. But when prospects find your site in search, they're looking for help with their problems, not poorly constructed articles designed mostly for their containing keywords. If your site's content doesn't provide real, helpful information, then you'll waste visitors' time, and very quickly that traffic count will become a bounce count.
Finally, it'll waste the poor Google developers' time as they spend their careers endlessly updating an increasingly complicated algorithm all to stop false "SEO experts" from clogging the SERPs (search engine results page).
But, of course, SEO isn't about keywords; it's evolved far beyond that. With a simple understanding of search engines and current algorithms, you should know that SEO is really about publishing content that actually interests visitors looking for help in a way that's optimized for helping search engines find the content. If you take the time and energy to produce quality content, a strong SEO strategy balances keywords, publishing strategy, and other factors to make sure your prospects can actually find your site.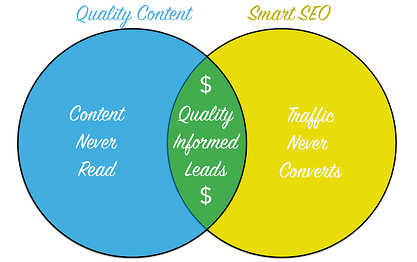 Which leads me to the obvious question: if only the combination of SEO and quality content can actually convert your visitors into prospects, why are so many companies making SEO software and so many agencies touting their "scientific keyword strategies" and their "proven SEO programs" rather than their ability to produce outstanding content?
I believe the answer is simple. It's much easier to practice SEO than to produce quality content. To be proficient at SEO, one must understand the basics of html and have the knowledge to optimize a webpage to be preferred by an algorithm. Whereas, to produce quality content, one must understand the specific industry, take the time to learn how to best help the prospects, and actually put in the effort, day-after-day, required to produce meaningful content.
But content is so worth it.
Google Wants More than Keywords
The problem with keyword strategies and tools is that they only focus on half of search engines' algorithms. Think of it this way: Google wants to present the best possible content to the searcher. The best content is usually not the webpage with keywords jammed into every orifice of its html. The best content is the one that satisfies the searcher.
So how does Google find content that satisfies the searcher? They collect several metrics from their searchers such as bounce back rate, dwell time, and time-on-page to measure whether their searchers actually found what they were looking for. If the searchers immediately return to Google after entering your sites and search the same question, there's no magical keyword strategy that could possibly save your SEO.
Are keywords important? Of course. But everyone who uses the Internet should thank God that search engines have evolved past only using keywords to rank results. If it hadn't, we'd still be in a race to fill every image alt tag with "how to SEO keyword strategy inbound marketing search engine optimization sales" and if we were to google "How to SEO," we'd be presented a list of pages whose only merits involved creative keyword stuffing.
Need Proof?
I can think of no more pertinent example than simply googling "SEO."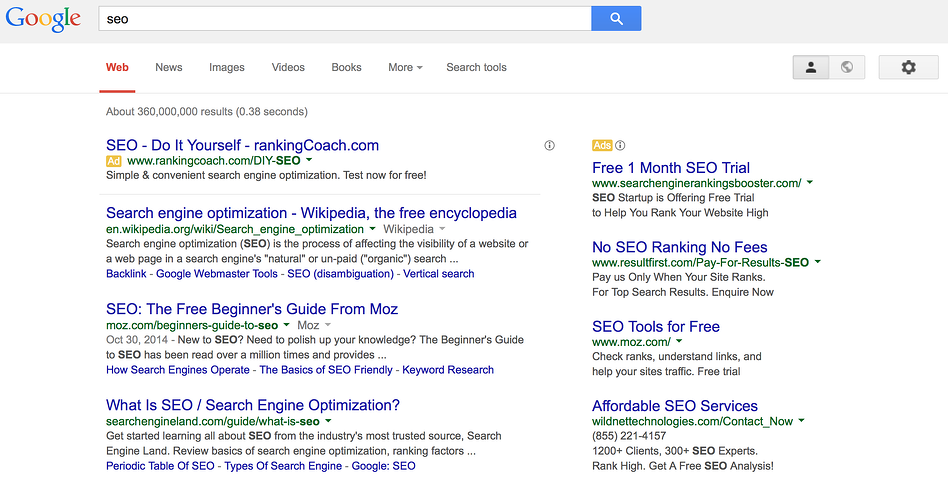 In the results section of the page, we see SEO's wikipedia page, a Beginner's Guide to SEO, and a "What is SEO?" article. All these results have shown that they can answer common questions about SEO and satisfy the searcher.
Now, if we examine the ads for this search, we'll see a different story. These pages are meaningless to anyone looking to actually learn about SEO. Their only purpose is to bring traffic to these companies' websites. Because these sites have nothing to offer the searcher, Google keeps them out of the results and forces them to pay if they want to be shown at all. It's sadly ironic that these company's selling their knowledge of search engines and their ability to rank in the SERPs have to pay a search engine to link to their sites.
While it is definitely important to attract traffic to your website, any marketer worth their salt knows attracting traffic is just one step in a long process that may or may not lead to a sale.
The Proper Role of Keywords in Your Marketing Strategy
If your company sells the robots that weld on an assembly line, your prospects are probably searching for something along the lines of "industrial mechanized welding equipment." These are all keywords you should have scattered around your various webpages. These keywords help search engines recognize the subject of your page and how relevant you are to people searching with these keywords.
The five most search-friendly locations for keywords on your web page are:
The title of the page

The meta description

H1 and H2 headers

Image alt text

Image file names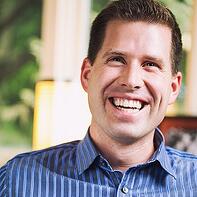 We've put together an awesome video with our resident expert in weaving inbound strategy and SEO utility, Frank Isca, explaining the 6 critical steps to optimizing your blog for search. In this short video, Frank walks us through where keywords are needed and what search engines are actually searching for. The video is straightforward and jam-packed with helpful information.
With the information in Frank's video and some practice, anyone can incorporate a "keyword strategy" into every page of their website. If you have the slightest bit of technological know-how, you should never need to pay a company to teach you their "scientific keyword strategy" and, instead, you can sort out the companies and agencies that are trying to trick you into paying them for performing the simplest part of a marketing campaign.
Instead of focusing on keywords, put that time, money, and effort into better understanding your prospects' needs, search patterns, pain points, preferred content, and decision factors. To actually be found in search, you need to produce the content that answers the questions your prospects are actually searching for.
Our best advice for getting found online: get serious about producing quality content. Maybe you need to do more research into your prospect or maybe it's time to call in some help from a qualifed agency. Either way, the sooner you produce the content your prospects are searching for, the sooner your prospects will start searching for you.