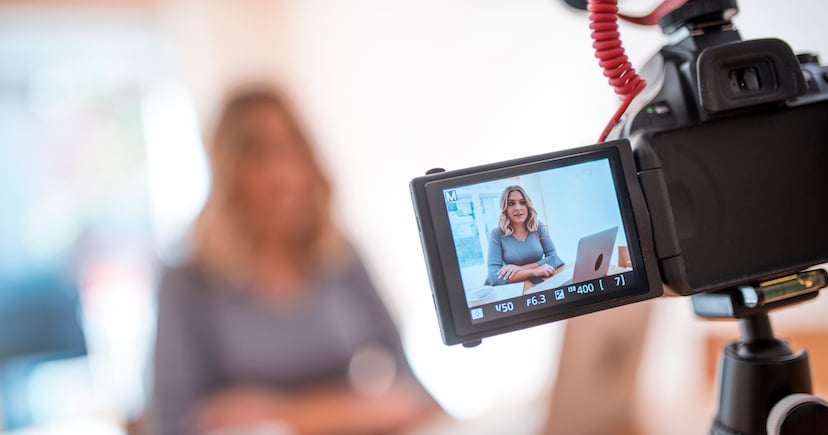 For many B2B companies, Instagram may seem like unknown territory. You might be asking, "Are my prospects even using it? Is it worth my time?" Statistically speaking, it's definitely worth your while; one billion people have an Instagram account, and 500 million people use it everyday.
Since Instagram released the video feature a few years back, companies from all industries have been taking a stab at creating their own unique videos. While some brands are still learning how to use it effectively, others have excelled in making Instagram videos that are creative, informational, and fun. To provide a little inspiration of how YOU can use video in your company's social media efforts, I've grabbed 7 examples of B2B or B2C videos that truly capture a brand's image and their offerings — all while delighting the customer.
Related: Is Instagram Worth it for Industrial Manufacturers?
1. Amazon
If you visit Amazon's Instagram, unsurprisingly, you'll see photos and videos of Amazon boxes, kids playing with toys that obviously Santa ordered online and a few celebrity cameos sprinkled into the mix. Once you sift through all of that, you'll notice that Amazon does a really good job using video to tell stories of how entrepreneurs used Amazon for their startups. In the example above, Amazon uses animation, but if your video budget is small don't be afraid to create an interview-style video using your people! As long as you have a story that will resonate with your audience, people will be interested.
2. Harley Davidson
Harley Davidson does a nice job of advertising their product lines with the use of video without it feeling too salesy. With beautiful footage of cyclists riding mountain side, to all the cool new features these Harleys have, viewers don't even know they just watched an ad. That's the best kind of ad, right?
3. GoPro
What better way to sell a product than to see first hand footage of people using it? From videos of snowboarders in Norway to formation flying in Nevada, these videos will provide inspiration for all of the different ways viewers can use a GoPro (and video, for that matter). This instagram account reminds us to not be afraid to think outside the box when it comes to video.
4. BuzzFeed Tasty
There's no doubt that BuzzFeed Tasty has perfected the how-to video. Tasty breaks down each part of the cooking process (from cutting veggies, to mixing the ingredients, to baking, etc.), and makes what could have been a scary process seem easy and doable. Consider ways on how you can create your very own Tasty-style video – and remember, it doesn't need to be about food! Use your imagination to incorporate your complex product or service to help solve your audience's problem.
5. Wistia
Since Wistia provides software for creating, managing, and sharing videos for business, it's obvious that they're going to make quality videos. But one thing that'd I'd like you to take away from Wistia's Instagram videos is this: BE CREATIVE. Wistia does such a nice job of offering variety in their videos while providing video advice, tips, updates, and inspiration to its users. Just like Wistia, don't be afraid to show off your culture using video, too.
6. Mercury Marine
What I like most about how Mercury Marine uses Instagram video is how they often shoot their product exactly how people want to see it. If you check out their Instagram, you'll notice that not all of their videos are highly produced, but the viewer is still entertained by boats cutting through chop, large fish being caught, and the roar of a boat engine starting. You don't need a large video budget to speak to your audience. Figure out what they want to see and capture it!
7. Rogue Fitness
Once you sift through all of the really toned and good looking people on their Instagram, you'll notice that Rogue Fitness creates workout products for retailers and consumers alike. What sets Rogue Fitness' videos apart from other brands is that they use video to show how the product was made, along with how consumers are using the finished product. In the video example, Rogue Fitness showcases the strength and durability of one of their barbells holding an extremely large amount of weight. Consider all of the ways you can use video to showcase the benefits of your product or service.
Did we miss any companies creating stellar Instagram videos? Share some of your favorites in the comment section! And if you want to learn how your business can leverage video to attract leads, check out the infographic below!