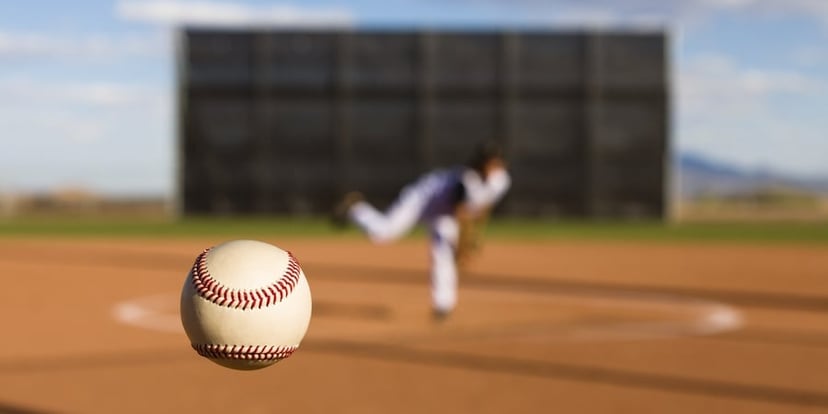 A pitcher can have a great knuckleball or a devilishly tricky slider, but if the ball doesn't it make it over the plate, the hurler gets sent to the showers.
So it is with pitching trade press editors. If you cannot find the sweet spot, your excellent content goes no further than the blog on your website or your LinkedIn page. Failure to make the editor swing results in lost opportunities to draw leads to the top of your sales funnel.
There are no guarantees that your pitch will be published, but here's how to increase your EMA — earned media average — when approaching an editor with an idea.
The Fans
Think like the editors. Think about their audiences. Of course reading the magazine is a good idea to key in on the kind of topics that attract interest and attention.
Sometimes you may have had the chance to get into the field and get to know the people your company is trying to reach. If you, however, are desk-bound, the next best thing is to talk to the sales force. Find out what the customer base is concerned about, who they report to and interact with, what they hope to accomplish, and even learn about their demographics.
Putting yourself into the shoes of people who will be interacting with your company can make for better content and better contact with the trade press editors because you are indicating you know their people.
The Signals from the Catcher
Thanks to today's digital landscape, it is safe to say that every print publication sees life online. In a few cases, particularly with trade publications produced by professional organizations, a subscription is needed to read the book on the Internet. Fortunately, these cases are rare.
What you are looking for is the tone of the writing and the magazine's format. Bear in mind most B2B magazines, though often written for professionals and techies, are written at general reading level, and with your combination of product knowledge, knowledge of your company's capabilities and the needs of the reader, you should be capable of meeting the needs of this audience.
Check the Base Runners
Keep up on industry trends as much as possible by reading not just your target magazine, but other industry publications. Subscribe to the newsletters offered by just about of all of them for up-to-the-minute information.
And the Pitch
Phone or email? – Everyone is busy beyond belief, so a phone call to an editor could be intrusive; you might be interrupting someone on deadline – that's getting off on the wrong foot. An email gives you a chance to cogently introduce yourself, your company, and the topic. Here's the mustard you can put on your delivery to aim your pitch right where you need it…
Keep it Brief. Compose your message so that it is confined to the screen view on your editor's computer. Make it even easier to read using bullet points and bold type to emphasize key points. They are going through dozens of pieces of correspondence a day. The easier you make your pitch to read, the greater the chance the editors will read it.
Reference the Magazine. Let the editors know that you are aware of the needs of their readers. Even better, if there was a previous article in the magazine that touched on your topic, cite it and indicate how your article will take that information to the next level.
Offer Them Something New. This can be either in the way of technology advancements, a change in approach or a different way of considering an industry problem.
Bring the Pitch to Life. If you have a short video that illustrates your point, offer the link. Bring in a quote from one of your customers about the topic.
And Then Phone. Emails pour into editors' inboxes, so don't expect a response to an email pitch. But that does not mean this idea won't work. A phone call can be a reminder about the email – but keep it brief. Rather than a cold call pitch, an email sent in advance can be the launching pad towards coming away with an invite to submit.
Get in There and Pitch!
As you work up experience pitching editors over time, they will come to know you. Following suggestions like these will increase your EMA because you will consistently build your reputation as a reliable and valuable source.