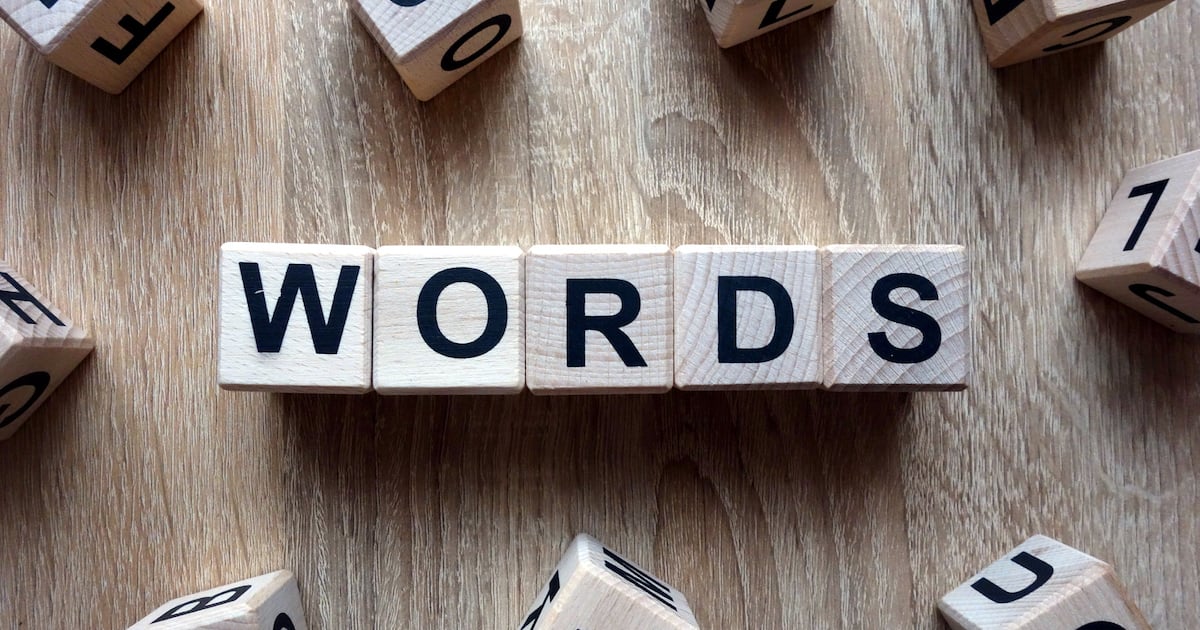 What is PPC? For that matter, what is CTR, CPC, and a host of other mystical terms? No worries, when it comes to marketing, Pay Per Click (PPC) advertising is as fond of tricky-sounding jargon as the next industry.
We're here to help you decode the acronyms and popular terms that are used in paid ad campaigns in Google, Facebook, LinkedIn, and other channels, so you can familiarize yourself with what your marketing agency's PPC specialist is saying and get more value from your campaigns.
We'll help familiarize you with common PPC definitions, and we'll split it out in five ways:
PPC Glossary: Big-Picture Terms
Some PPC terms and definitions are pretty straightforward, whereas others might leave you scratching your head. To get started, familiarize yourself with the following common PPC terms used in pay per click advertising that a PPC specialist might share with you. While not a comprehensive list of general PPC terms, it will help provide a solid foundation.
| | |
| --- | --- |
| TERM | DEFINITION |
| PPC | Pay Per Click — a category of online ads that charges you every time a viewer clicks on the ad |
| Ad Creative | The copy or images you use to promote PPC campaigns |
| Impressions | Number of times someone views your ad |
| Clicks | Number of times a person clicks on an ad |
| CTR | Click-Through Rate — this is expressed as a percentage, and is determined by the number of ad clicks divided by ad impressions |
| CPC | Cost Per Click — this is determined by dividing the money spent on ads by ad clicks |
| Keywords | The search terms you bid on in order to place your ads in an ad channel |
| Negative Keywords | A type of keyword you can select that you don't want to rank for |
| Conversion | Also known as a lead; when someone engages with an ad via a phone call (i.e. click-to-call) or filling out a lead form |
| Cost/Spend | The money spent on a campaign |
| Budget/Daily Budget | The dollar amount you wish to spend on a particular ad campaign each day |
| Target Audiences | The groups of people with specific interests, intents, locations, etc. of those you're trying to reach online with your ads. Depending on the ad platform (Facebook, Google, LinkedIn, etc.), you can select from a wide range of categories such as job title, interests, or specific people who have visited your site |
General Types of Pay-Per-Click Ads
Within the world of PPC, there are many types of ads that can be used across various ad platforms. The following are some of the most popular types of ads you'll likely encounter.
TERM

DEFINITION

Search Ad

A text-based ad where you bid to show up in search results (i.e. Google Search Ads or Microsoft Advertising, formerly Bing Ads)

Display Ad

An image-based ad displayed on channels like Google or Facebook, for example

Retargeting/

Remarketing

These terms are interchangeable; refers to ads that are shown to people who have already visited a website (after they exit that site)

Carousel

A set of multiple images — two or more — that can be scrolled through by the viewer

Dynamic Ads

An ad that contains many fast-moving, rotating images in an effort to entice someone to click on an offer that meets their interests

Social Ads

Ads that run in social networks like Facebook, LinkedIn, and Twitter
Google Ad Types & Definitions
As the most popular search engine on the planet, it's no surprise that Google leads the pack when it comes to PPC ads. You can easily spend hours exploring the possibilities and still only scratch the surface of available options and ad types in Google Ads (sometimes referred to by its former name, Google AdWords) to get a quality score. The following types of Google Ads are some of the most commonly used and serve as a great starting point for PPC (plus a bonus term explained).
| | |
| --- | --- |
| TERM | DEFINITION |
| Google Search Ad | A text-based ad, where an advertiser selects various keywords and bids on them to show ads in Google search result pages (SERP) |
| Google Display Ad | An image-based ad, referring to ads that show in the websites that are part of the Google Display Network |
| Google Responsive Ad | A form of Google display ad that includes both design and copy elements, so it can appear either as a search ad or a display ad, and in various sizes and combinations of text and/or images, depending on where it is shown |
| Google Video Ad | An ad type that allows you to promote a video while also showing clickable text and other elements to entice engagement. Commonly used to promote YouTube videos (remember, Google owns YouTube) |
| Search Impression Share | This shows you how the performance of your ads compares with the performance of others' ads. It is determined by dividing the number of impressions your Google Search ads received by the impressions you were eligible to receive, based on your bidding, ad budget, and other factors |
LinkedIn Ad Types
LinkedIn is a great platform for B2B marketers who want to reach professionals in their target audience. It's the #1 social platform for business-minded individuals who value networking and the insights of others in their industry. As with our list of terms for Google Ads, this is not every type of available ad in LinkedIn Ads, but includes those most commonly used.
TERM

DEFINITION

LinkedIn Sponsored (Image) Ad

An image-based ad that displays in users' LinkedIn feeds; part of LinkedIn's Sponsored Content ad features

A copy-based ad that also includes a logo and appears in the LinkedIn channel. Not nearly as commonly used as the similar-minded Google Search Ads

See how HubSpot uses these ads here

An ad format for promoting video within the LinkedIn feed. While Google video ads can link to a YouTube video via its URL, in LinkedIn you can upload a video to show to prospects

LinkedIn Engagement Ad

An ad strategy where instead of spending money to receive clicks on a landing page as the primary outcome, you bid primarily to receive more likes or page follows, although landing page clicks also result from engagement ads
Types of Facebook Ads
In recent years, B2B companies have warmed to the idea of promoting their presence on Facebook, realizing the benefits of Facebook advertising for recruiting in particular. Similarly to other platforms, Facebook Ads allow users to target specific criteria and interests to help you reach your intended audience. The following four types of Facebook Ads are the most commonly used.
| | |
| --- | --- |
| TERM | DEFINITION |
| Facebook Image Ad | An image-based ad that displays in users' Facebook feeds, can be a single image or a carousel of multiple images |
| Facebook Ad with Instagram Placement | Facebook owns Instagram, so this is an easy ad sync you won't find in other platforms. It's a Facebook image-based ad that shows in users' Facebook feeds and can also be seen by Instagram users |
| Facebook Video Ad | An ad format that promotes a video within the Facebook feed. While Google video ads can link to a YouTube video via its URL, in Facebook you can upload a video natively to show to prospects |
| Facebook Shopping Ad | An ad format that allows you to upload a feed of multiple products, such as available vehicles, to display in a carousel format on users' Facebook feeds |
How to Run PPC Ad Campaigns
The various platforms provide some guidance, making it seem like it's relatively easy to run PPC ads. However, you might still be disappointed with the results if you don't work with a PPC specialist. If you aren't leveraging the right criteria — researching keywords that align with your buyer personas, using the best platform, setting up ad parameters properly, choosing the right images and timing, and a host of other elements of a successful PPC campaign — you could end up spending a lot of money with very little return.
Understanding the basics of PPC and how ad campaigns work in various platforms is just the beginning. Even more important is understanding how PPC ads fit within your overall marketing strategy. Work with your inbound marketing agency to leverage their SEO expertise to help you get the results and ROI you're looking for.
We're happy to talk through your options and explore how PPC advertising can fit into your inbound marketing strategy. Get in touch, and also check out our SEO Survival Guide below for more insights into how paid ads and solid organic SEO strategy can work together.