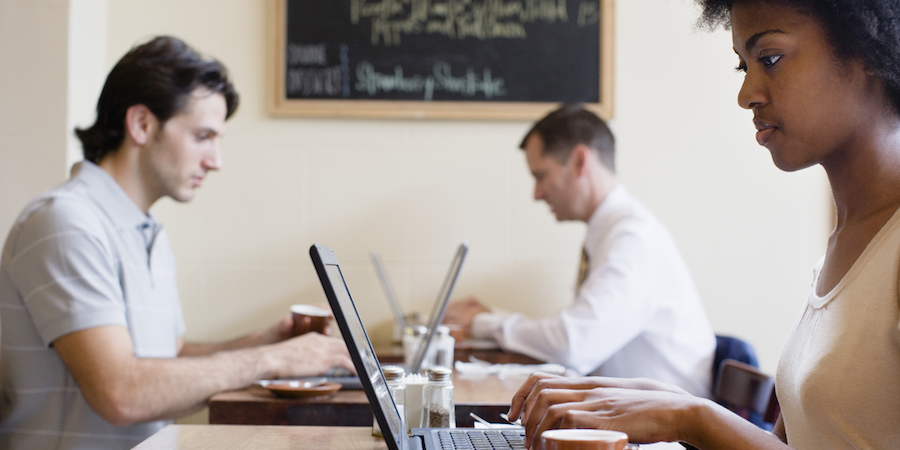 "I understand using social media for personal lines and consumer services but does it really make sense for my commercial lines business when I'm targeting top-level executive decision makers?"
If you're charged with marketing for a financial services or insurance firm, chances are that you've asked yourself this question many times, and probably asked it of many others as well. Considering that social media has a 100% higher lead-to-close rate than traditional marketing approaches, the answer is an easy yes!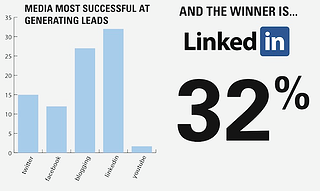 But, you can't reach B2B targets easily on every platform. In fact, media like Facebook and Instagram are likely completely foreign to these top-level decision makers. That being said, active engagement on LinkedIn should be at the core of your 2015 marketing efforts. We can say unequivocally your best prospects are on LinkedIn regularly. Skeptical? Take a look at the most recent statistics and demographics:
Over 330 million members with nearly ⅓ of all members located in the US. In fact, the US has more LinkedIn members than the next five heavy-user countries combined.

Users are typically male, age 45-55 earning over $150,000.

Senior executives from every Fortune 500 company have active personal profiles.

CEOs on LI average 930 personal connections; most of those have similar connection audiences exponentially expanding the reach of your messages.
That being said, posting simple messages on your company page alone isn't going to get it done. The power of LinkedIn is its ability to reach very targeted prospects with relevant, business-related content and in-depth topic discussions they've identified as important to them. LinkedIn Groups and long-form publishing are LinkedIn's unique powerhouses.
We've talked a lot about LinkedIn in the past—in fact, we have 38 posts dedicated to it! But, it seems like financial services and insurance marketers don't always see the lead generation value of putting serious time into social media. A couple things you should consider:
2,000,000 Groups and Counting
According to LinkedIn, Groups provide a place for professionals in the same industry or with similar interests to share content, find answers, post and view jobs, make business contacts, and establish themselves as industry experts. While groups are a great place to learn from thought-leaders in your own industry, don't limit yourself to groups of your peers. Look for groups that are likely to have your best prospects in them. For example, if you're a business insurance company hoping to attract owners of construction or trucking companies, join and actively engage in groups dedicated to those verticals.
One of our best examples of this idea is a current insurance client that was struggling to get it's key leaders to commit to engaging in groups. The president of the company joined one group, participated in a lively discussion and shared the link to one of the company's ebooks about Return-to-Work programs. That day alone, the company generated 98 leads exclusively from that group!
Long-Form Publishing Lasts Longer
In June, Greg Linnemanstons published an article called 7 Reasons to Be Excited About LinkedIn Long-form Publishing Tool. It's amazing that LinkedIn launched this tool nearly a year ago and it's benefits are still just becoming recognized broadly.
Today, there's an average of nearly 30,000 long-form posts being added every week. Think about this:
Average number of connections for members that have posted at least one long-form post is 1049

Long-form posts stay linked to your profile indefinitely attracting more readers every day

Posts are indexed by Google leading to improvements in your overall SEO

Posts are viewable by ALL LinkedIn members, not just your network. That's a lot of eyes seeing your content!
For companies that haven't established a blog just yet, LinkedIn long-form is a free, accessible tool providing many of the benefits of a blog without the structure needed to build a blog.
If you're a marketing project manager or program manager focusing on growing high quality leads among decision makers in specific vertical markets, boosting your LinkedIn efforts is the cheapest (yet most effective) activity to incorporate into your activity plan for 2015.