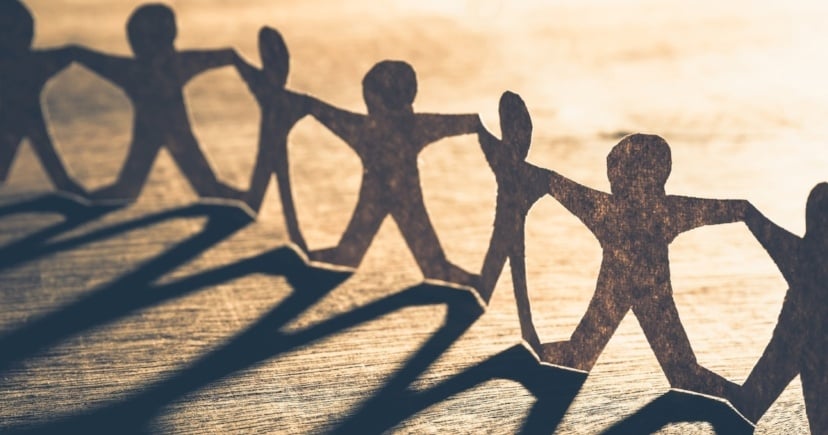 The ways industrial buyers want to engage with your company and your brand continue to evolve. Rather than picking up the phone and ending up in an endless customer service loop, most buyers first go online to solve an issue or get answers to questions. And as technology advances, people expect those innovations to create less "friction," not more.
If customers and prospects don't find what they're looking for on your website, many look for a chat feature to get quick answers without having to jump through a lot of hoops. In fact, HubSpot reports that 62% of people expect live chat to be available on mobile devices and 82% would use live chat to interact with a company if it were available.
Live chat is not only important for improving engagement and customer satisfaction, it also offers measurable ROI that can help your business gain market share — adding a live chat feature can increase your conversions by 20%.
Need more convincing? Set up live chat on your website and expect these results.
1. Convenience — for customers and your sales/service teams
Convenience has become the ultimate currency for consumers, according to Nielsen. These purchasing habits also carry over to highly considered B2B purchases. Removing obstacles and potential roadblocks from the buyer's journey are key to engaging your prospects and existing customers.
Instant messaging, texting and chat features are a normal part of our daily lives, so it stands to reason that using chat for business is a natural and necessary progression and will become the preferred method of engagement.
For those who currently use a messaging feature to contact businesses, 67% say they will do more of it in the future.
51% of customers say they prefer chat because it allows them to multitask while getting their questions answered.
A robust chat feature can organize and archive conversations in a universal inbox so your sales and service teams have a documented history of a customer's engagement. This is convenience factor for both the service team members and customers who no longer need to retell their stories to multiple support staff if they're transferred to another department or have multiple chat sessions.
Features like snippets and templates from HubSpot help streamline support staff's interactions with clients and prospects.
Proper use of chatbots can expand your hours of operation around the clock so that customers and prospects can get timely answers to common questions through automated responses.
Your support staff can focus on more complex and involved customer issues and allow automated bots to handle common inquiries, helping to maximize productivity and minimizing the need for additional support staff in a tight labor market with even tighter budgets.
2. Market Intelligence
Knowing what your competition is doing and keeping a pulse on your industry is critical in today's business landscape. The more data and customer insights you can analyze to glean market intelligence will help you improve your business results. Tracking conversations specifically helps inform better business decisions.
Transcripts of live chats can be mined for data that can facilitate business growth. For instance, common questions or concerns that come from chat offer insights into existing product improvements, new product development, and your competitive advantage.
Consistent chat themes can expose opportunities to improve the customer experience overall and increase customer satisfaction.
You can track changes in online behaviors and web page traffic once live chat is implemented to see if you have lower bounce rates, better conversions, etc.
When chat metrics are tied to your CRM, all the ways a contact interacts with your business are captured in one place.
Many prospects are more willing to answer live chat or chatbot questions than answering those same questions by filling out a lead-gen form, leading to better lead qualification and conversion.
3. The Human Touch
The concerns about robots taking over the world and replacing humans is proving untrue, as evidenced by today's labor shortage. On the contrary, the growth opportunities that technology creates may actually increase the need for a larger workforce. And that's great news, because science has proven that humans need humans. When used appropriately, chat features can enhance human interactions.
Live chat offers not only a convenient and measurable interaction with customers and prospects, it also offers a human element that buyers desire.
Chat can be a great opportunity for manufacturers to discover customer and prospect pain points, much like during actual sales calls. Because of the human element of live chat, visitors may even be more forthcoming with information.
Trust is still an important and vital element in any business relationship. 69% of people feel more trust with businesses they can message.
Overworked sales teams can have a difficult time keeping tabs on customers. Using chat allows others to engage with customers in meaningful and helpful ways, and contribute to those relationships.
Live chat and proper use of chatbots are an excellent way to leverage technology while still building human relationships. Chat technology can help industrial companies better utilize their resources to offer convenient interactions to customers and prospects and gain market intelligence, all while maintaining that important element of inbound marketing — a helpful, human approach.
Chat is just one tactic in the inbound toolbox. To learn more about inbound marketing and its significant impact on lead generation, check out our guide for industrials below.