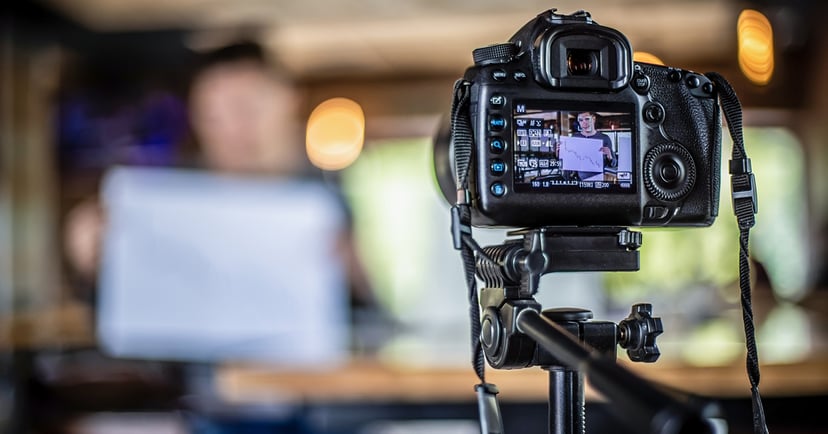 Do you remember searching for your first job in your industry? After perfecting your resume, you probably searched high and low for that "just right" position. Personally, I remember that process very clearly in my search to land as Weidert Group's Video Producer. Of course I'm a little biased, but videos made certain companies stand out in my search, and given that 72% of people would rather watch a video to learn, they can make your company stand out too.
Videos are a window into a company that allows candidates to see its people, purpose and promise without leaving the comfort of their homes.
It's no secret that the skilled labor shortage is making recruiting difficult for manufacturers. An exodus of Baby Boomer workers is taking decades of experience and industry insights with them into retirement, and many younger generations aren't necessarily pursuing trades. How can you attract those younger workers? Consider using video to create meaningful connections with candidates.
Here are seven actionable tips that will help your company stand out, and show why video for recruitment is so impactful.
1. Recruit around the clock
Video is a compelling recruiter that works tirelessly to connect with your target audience, namely job candidates. Whether talent is viewing your content over their lunch break (shh!) or in the middle of the night, your recruitment pitch remains engaging and informative.
Highlight your facility and working environment, and talk about your attractive benefits and other perks. A video allows viewers to take a virtual tour of your organization, so make sure it's as inviting as if they stepped foot through your front door.
2. Meet talent where they're at
Video resonates with every generation — Millennials and Gen X especially. It's no secret that manufacturing is hurting for young talent, so why not speak to them about your company and create brand awareness in their native language?
If you've got a specific potential recruit in your sights, I suggest sending a personalized 1:1 video to them so they can immediately see a friendly face from your organization before they even begin the interview process. This will make you memorable and approachable to candidates. It also shows you're willing to take the time to give them personalized attention.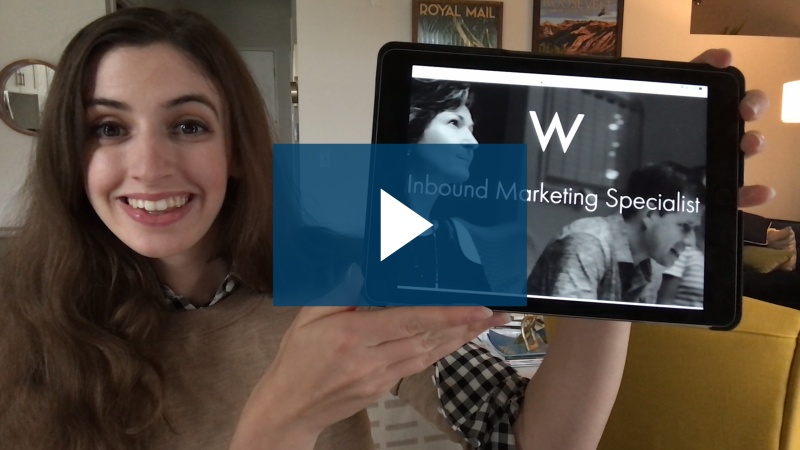 Soapbox - Thanks for applying, Emily! Here's what's next.
3. Give viewers the inside scoop.
By communicating the application process verbally and/or visually through video, you eliminate potential doubts and anxieties they may experience when considering the process. Most people like to have a clear picture of how to get from applicant to hire, so take advantage of video and spell out the process step-by-step.
This also is a great way to touch on your onboarding process and any training you provide to ensure a candidate won't be left to fend for themselves once hired.This will show talent that you respect their time and interests and will set them up for success.
4. Show off a little
You've already hired a great group of people, so leverage their smiling faces and dynamic personalities to celebrate the human side of your company. Most likely, your current team will have plenty of praise to go around, and their endorsements can be extremely impactful. Create a video featuring employees at various levels and departments within the company.
Your company has a story, and so do those who work for you. Let them tell it. One of the most effective ways to communicate that your business is a great place to work is through unscripted and authentic employee testimonials. I love what the worker in this Harley-Davidson recruitment video had to say:
"We definitely show the world that we have pride in our craftsmanship and that we are the benchmark — not necessarily watching everybody else and how they do it. There's gonna be a day when everyone looks at Harley-Davidson and says, 'That's how I wanna run my company.'"
5. Convey your culture
Your company's culture is what makes you unique, right? Get creative and show candidates just how fun your company traditions are and how workers enjoy their work every day, not just at an annual holiday party. Feature your adorable office mascot or intense office competitions, too. Not only will this entice potential hires, it will help your eventual hire acclimate to your company.
An ideal place to highlight your company culture is on social media. The great thing about social channels is that the content doesn't necessarily need advanced technologies and expensive video equipment to be effective. It only takes someone with a smartphone to record the type of videos that can effectively convey your organization's culture and activities on social media.
Because recruits increasingly look to social channels when doing research on a company, it's a great place to showcase not only what you do but who you are. Make sure those videos still convey professionalism and are consistent with your brand. It's critical to position your organization in the best light, and an unprofessional video could backfire by harming your brand and your chances of attracting ideal candidates.
6. Share your purpose
Most candidates want to be part of meaningful work, so use video to highlight recent business successes and explain your core values. Break down stigmas about manufacturing being mundane, difficult or dirty by highlighting technological advances that improve productivity and worker satisfaction in your industry.
People who consider working on the line want to believe that what they're doing is making a difference just as much as someone who sits in the corner office. The key with any position you're hiring for is to not focus on selling your gadget or gizmo and, instead, convey the passion behind why you produce your product in the first place.
Think your product is just too, well… boring to inspire passion? Think again. Take a lesson from this brand video that shows you "The Life of a Bolt" — from design to production to testing and assembly.
Illustrate your product's benefits and how it helps meet customers' needs. More so, tell its story. Demonstrate how your manufactured goods make a profound and far-reaching impact so that potential recruits can get excited about taking pride in their work and fulfill that innate longing we all have to be a part of something bigger.
Remember to strike a balance and refrain from turning the video into a sales video. The candidate is shopping for a job, not your product.
7. Save money
Hiring is costly, especially if there's a high turnover rate due to hiring the wrong person or the recruit being dissatisfied. By leveraging video, your company can effectively communicate who you are, what you do, and who you're looking for. This keeps communication clear, concise and compelling between your company and candidates.
If you'd like to explore the possibilities of how video can ramp up your recruiting efforts, reach out to us here at Weidert Group. We'd love to help you with your video marketing strategy. For more recruiting tips, check out our free guide below.