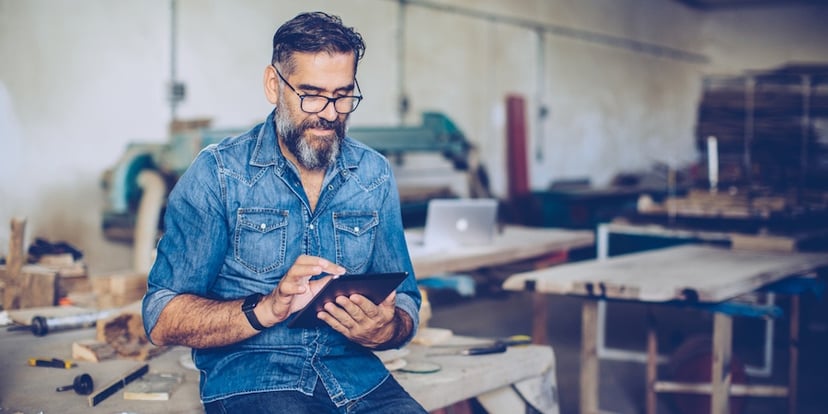 As a B2B manufacturer, it is easy to dismiss the sustained (and increasing) popularity of mobile marketing. After all, if your customers can't buy your products online, adopting a "mobile first" mentality seems counterproductive. However, these trends and statistics may have you rethinking your position on how mobile fits into your B2B marketing strategy:
Maximizing Email Engagement
As of April 2016, 56% of email is opened on a mobile device. That's an 8% increase over the previous year, and the percentage is projected to continue to climb.
Yet, despite these convincing numbers, the majority of marketers are still not using a responsive design in their emails! Communications that don't properly fit their mobile screens (non-responsive designs) create a lot of extra work for end users, leading them to abandon your message instead of reading it—essentially wasting the time and resources you put into creating a carefully crafted subject line, inspiring copy and an inviting CTA.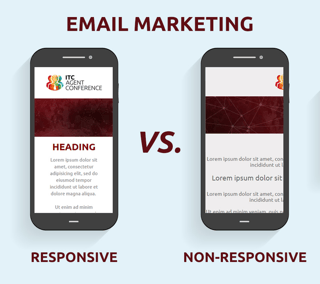 Are your emails responsive, or do they frustrate your prospects and customers? For successful campaigns, check that your design shows correctly on all mobile devices with each send. You may need to make image size adjustments and spacing changes to make sure it looks just the way you want it, but the potential conversions and sales make it well worth the effort.
Ranking in Search Engine Results Pages (SERPs)
Since April of 2015, Google has continued to improve the mobile user experience. They announced late last year that 2017 is the year to index and rank pages based on the mobile version, as opposed to the desktop version. What does that mean to you? If mobile isn't integrated into your website design, getting prospects to your site and engaged with content that could convert them is highly unlikely since you won't rank highly (if at all) in search engine results.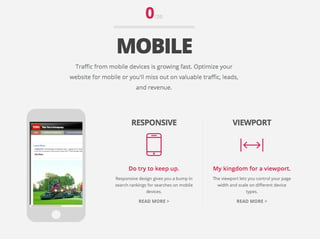 A responsive website, then, is as essential for B2Bs as it is for B2Cs, yet it hasn't caught on with many manufacturers. Not sure how your site performs on mobile? Check it using HubSpot's Website Grader. If your site score is low, look to resolve it with urgency as it may be costing you sales.
Providing a Stellar User Experience (UX)
The statistics are startling: Users are 5x more likely to leave a website that is not mobile friendly. Further, Google reports 61% of users are unlikely to return to a mobile site they had trouble accessing. Even worse, 40% visit a competitor's site instead!
As if that's not enough to convince you of the value of mobile, consider that 7 out of 10 senior executives use mobile devices to research products and services. You don't want to see them bounce because of slow load time, a non-responsive design or an overall bad user experience.
Heat mapping and visitor recording tools like Hotjar will help you analyze the experience that your visitors are having on mobile. Insights about where they are dropping off, how far they are scrolling on pages, which areas stand out as clickable, etc., go a long way to making meaningful improvements. Another valuable analysis tool is Pingdom, which evaluates page load time and other key metrics.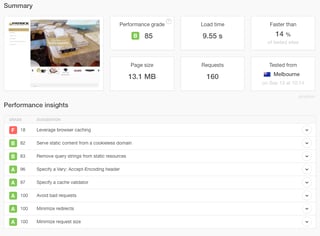 Did you know that a 10-second page load time has a 123% higher bounce rate than a 1-second page load? Clearly, key prospects are not willing to wait around—nor should they be expected to!
Marketing is shifting to a "mobile first" mentality. Soon, everything will be built for mobile and the desktop experience will become an afterthought. It's too late to be ahead of the curve on this one, but if any of these issues are hitting home, check out our Inbound Websites for Manufacturing: Planning and UX Guide. Click the button below for your free copy.