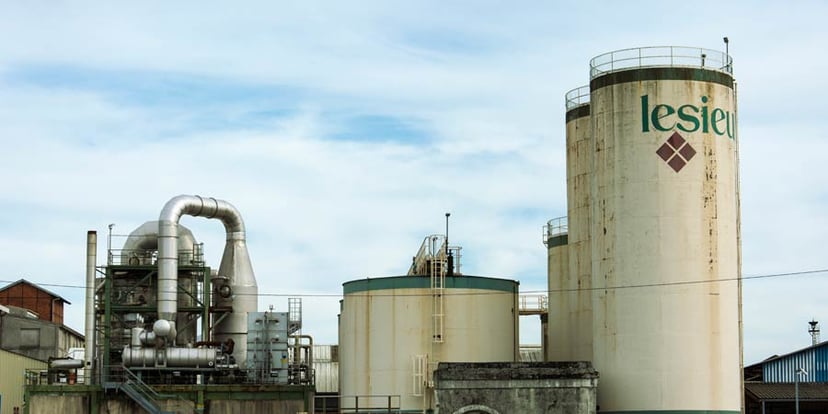 With the weather getting nicer, I caught myself reminiscing about old summer jobs the other day. One job in particular that came to mind was being a door-to-door salesman. Though I never was one, almost every high school and college student in my area got letters recruiting them to sell kitchen knife sets door-to-door, and every summer I threw mine away without even opening it. It sounded like an awful job then, and it sounds even worse now given the popularity of online shopping.
As an inbound marketer—and someone who's seen the decline in traditional advertising effectiveness firsthand—it's interesting to look back and see how things have changed over the years. Rather than going door-to-door and insisting that people need fancy kitchen knives, today's businesses can just wait for buyers to hop online and order anything they want when that need arises. That's not to say advertising, prospecting, and cold calling should stop altogether, but the buying process has simply gotten shorter and much easier these days, as prospects can just turn to Google whenever they have a question or buy something with just a click of a button.
For service providers, this is an ideal situation, as it's always been difficult to advertise in the service sector—especially services where a need isn't always evident. Oil change services, for example, are easy because everyone needs their oil changed on a somewhat regular basis. However, when it comes to things like data security, customer management software, or chemical cleanup services, advertising your niche service probably won't be that effective unless you take a highly targeted approach. In reality, most people don't know offhand who to contact when they require a service, but they know they're just one search engine query away from finding out.

To help show your service company why inbound marketing is the perfect strategy in today's business world, here are 5 reasons service companies should use inbound marketing
#1 – Today's Decision-Makers Prefer to Start Their Search Online
While it's no secret that the majority of today's buyers use the Internet at some point during their research process, did you know that 71% of B2B researchers start their research with a generic online search? Rather than going to the Yellow Pages and looking up a company nearby the old fashioned way, today's buyers are using online search engines to find answers to their questions and companies that can help solve them. If you aren't online—or your website isn't optimized for search—you're missing out on valuable opportunities to get noticed.
#2 – Today's Decision-Makers Prefer Articles Over Advertisements
In addition to starting their research online, today's decision-makers also prefer to get their information from online sources. In fact, 80% of business decision-makers prefer to get company information in a series of articles versus an advertisement. Researchers can learn a lot more from an article than a short advertisement, and that extra information is very helpful when it comes to decide which service provider to choose.
#3 – Inbound Offers the Opportunity to Really Sell Your Services
For companies that offer complex, highly-nuanced services or services where the benefits aren't always clear, inbound gives you the opportunity to fully explain your services and promote them to the right audience. As I mentioned before, articles can explain the details and benefits of your services much better than a 30-second or minute long advertisement, and by having a full archive of helpful blog articles, prospects will continually come to your website for answers and view you as a reputable service provider. You always hear people talking fast and excited in commercials trying to squeeze all the juicy information they can into their 30-second clip, but why rush when prospects can find everything they need on your website?
#4 – Marketing Automation Helps You Gather Leads While You Sleep
One of the best parts about having an inbound website is that they're designed to capture leads at any moment in time—even working while you sleep. Whenever an interested prospect comes to your site and fills out a form, their contact information is automatically saved and they're placed into your lead database. It doesn't matter if it's 2 am or 2 pm; they just need to submit a contact form or download an offer from your site. From here, you can use automated lead nurturing to grow your relationship with the prospect and move them further down the sales funnel, with the ultimate goal of eventually turning them into a customer. Without inbound, this would all be a long, tedious process, but with marketing automation software like HubSpot, you can easily turn your website into a 24/7 lead generating and nurturing machine.
#5 – Inbound Gets Results
While the first four reasons explain why inbound is helpful from a strategy standpoint, this last reason is just cold, hard facts. Plain and simple: inbound marketing gets results, and here are just a few examples of what you can expect when you implement a dedicated inbound strategy:
In today's day and age, being online is practically a requirement for businesses that want to find new customers—especially service businesses. If your company doesn't have a website, or has a website that needs updating and optimization, we can help get you on the right path and kickstart your inbound campaign. Download our eBook below for tips and information on getting started, or click here to request a free consultation!