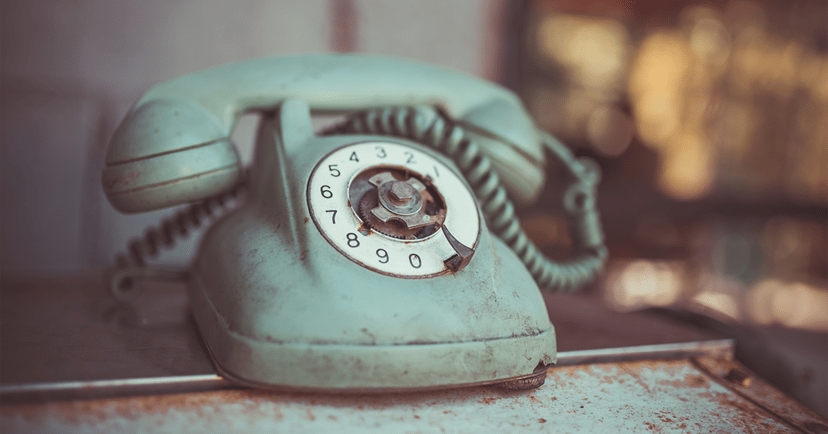 A staggering 92% of customers trust referrals from people they know.1 They're also 4 times more likely to buy.1
These statistics should do more than get your attention. They should have you questioning why you're not mining the networks of your existing customers and your sales team for some of the best new business opportunities you didn't know you had.
What is referral marketing?
Referral marketing. Introduction marketing. Prospecting. The method of promoting products and services to new customers through existing sources is known by several names, but the purpose remains the same: business growth.
Sure, referral marketing can happen spontaneously — think word-of-mouth — but why leave your company's success up to fate when you can incorporate a solid referral marketing strategy into your inbound program instead? Start with these four tactics:
1. Ask for introductions
Regardless of the relationship, asking a current customer, colleague, or friend for a referral can be a little intimidating. It can also be a little confusing for the referrer if you're not clear about your intentions. Word choice is everything. Frame your request as an introduction instead of a referral, such as: "Could you please introduce me to Joe Smith at ABC Company?"
Before you approach anyone, think through:
Who you want to reach out to, and why.
The value you'd bring to the referrer's contacts (e.g., your company has helped companies similar to theirs solve a particular challenge, grow business, etc.)
Your elevator pitch to the referrer that briefly summarizes what you plan to say to the contacts and any content you intend to share, especially if that content somehow includes or highlights the referrer, like a case study. Sharing this information upfront will make the referrer feel more comfortable and confident in helping you make new connections.
Lastly, don't forget your manners! If a referrer agrees to your request, verify how they prefer to facilitate the introduction, either by emailing the contact themselves or perhaps using LinkedIn's "Get Introduced" dropdown menu option and copying you, or by giving you permission to reach out to the contact directly and looping them in. Either way, once you've made that new connection make sure you circle back to the referrer and thank them.
2. Help your sales team keep track of their contacts.
Today's workforce is highly transient, so your sales team needs to stay on its toes to keep up with contacts moving from one company or position to another. Why? Established connections are inroads to potential new business opportunities. Encourage your sales team to use tracking tools like LinkedIn Sales Navigator Professional to receive alerts about contact job changes and have an action plan in place for reaching out to acknowledge the transitions and re-establish connections.
3. Make it easy to learn how your company is a difference-maker.
A custom, client-targeted sales page integrated into the materials you use to pursue a new connection can really set your company apart from the competition. It's a chance to be memorable — take it!
Build your sales page with these essential and informative elements:
Personalization is key: Include the contact's name and the name of their company.
A brief explainer video with the basics: Who you are, how you know the referrer who introduced you, and why you're reaching out.
Facts, statistics, graphics, content pieces, links: Mix and match the content that speaks to how your company has helped businesses similar to that of your contact overcome certain challenges and/or achieve goals. Remember to also include helpful content that pertains to your contact's industry, business, and/or challenges.
A list of ways your company could provide similar benefits and outcomes for the contact's company.
Your name and contact information — make it as easy as possible to connect!
4. Attend customer and industry events.
Customer and industry events hold a twofold benefit for you: Attending a contact's event demonstrates your interest in their business and strengthens the relationship, plus it gives you a prime opportunity network.
Trade shows are integral to referral marketing efforts, too. Even if your company isn't an event exhibitor, attending specifically to walk the show floor and network may uncover potential business.
An inbound marketing strategy supercharged with referral marketing tactics can be a lead generation boon. Get your marketing and sales teams aligned and geared up to close those leads with a service level agreement. Find out more in our guide, Marketing and Sales Service Level Agreements: A Guided Tour. Click the button below to access your copy now.
SOURCE:1Annex Cloud, 38 Referral Marketing Statistics That Will Make You Want To Start A RAF Program Tomorrow, Undated