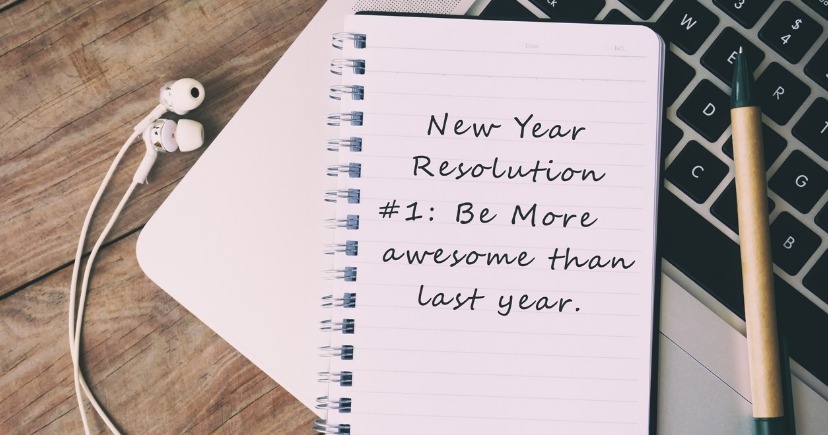 The New Year is often a time to consider lifestyle changes, better choices and healthier habits. But what about the health of your industrial website? Many manufacturers have finally caught on that publishing relevant, quality content is a key factor in attracting, converting and delighting customers. Blogs, eBooks, infographics, video and other forms of content are critical elements in any inbound marketing program to attract leads and demonstrate expertise and thought leadership, especially in complex industries.
But another key element of inbound marketing is sometimes overlooked: continuously measuring and optimizing a website's performance. How exactly is all that site content performing and, more importantly, how can it improve?
Let's take a look at the top changes you should make to boost your manufacturing website performance in 2019.
1. Review Your Website Design
If it's been a while since you've launched your website, you should consider, at minimum, a refresh of images, the placement of calls-to-action (CTAs), simplified navigation and more. Just as trends change in products, fashion, home decor and other design industries, the same is true for manufacturing website design in 2019. Sad to say, most industrial manufacturers fall flat when it comes to their websites, especially smaller companies.
Prospects and existing customers will form an impression of your brand based, in large part, on your online presence. It's important to honestly ask yourself, "What impression is my company's website making?" That's because companies that make it a priority to have good web design have better financial results. Enlist a web designer who has the necessary skills, industry knowledge and stays abreast of current design trends. It can cost just as much (and usually more) to design a website that doesn't look good or perform well as it does to hire the right person to get it right the first time.
2. Implement Continuous Improvement Cycles and a GDD Approach
You've designed a beautiful website. For now. As mentioned, design trends can change quickly. Launching your website or a redesign is just the beginning. Monitor the health and usability of your website to find and fix errors using various techniques and marketing analytics tools, including:
One of the reasons design trends change so rapidly is because user behaviors evolve over time. It's impossible and financially infeasible to redo your website at the whim of cultural shifts. Instead, we recommend a continuous improvement approach for your website, also known as Growth-Driven Design (GDD). With this approach, you create hypotheses based on data, use A/B testing to determine next steps, and monitor conversion funnels using various tools to find out where and when visitors leave your site — so you know exactly what to improve.
You'll also want to continuously improve your website by offering new content. Old content shows that you simply don't care about the latest innovations in your industry. If your latest blog post is several months old, it shows a lack of commitment to your thought leadership, nurturing efforts and your customers.
3. Optimize for Google
Google is sending less traffic to websites and is using featured snippets to keep people on search engine results pages (SERP). It stresses the importance of having the right kind of deep content that gets click-throughs, which is a shift from the days when shorter, higher-level blog posts were the norm.
To optimize for Google, make sure you focus on relevant content, fast load times and mobile-first indexing. You'll also want to clean up your blog feed since Google prefers newer content. Too much old content is not only irrelevant, it can eat up your crawl budget. If that old blog about 2015 trends performed relatively well, update and optimize it to include modern-day insights and statistics. If it hardly registers a blip on the metrics radar, delete it.
4. Create a Good User Experience
Arguably, the number one job of a website is not to show how great your company is; rather, it's to make it as easy as possible for visitors to find what they need. To do this, you need to create a usable, intuitive website with simple navigation that doesn't interrupt a user's experience (I'm looking at you, pop-up ads!).
Make the most common tasks easy to accomplish; consider letting visitors know how long various actions may take; and make your content easily accessible and easy to read with proper fonts, contrast ratios and descriptive image alt text. In short, follow website best practices.
5. Invest in Visuals
Don't get me wrong, the written word is a critical element of an inbound marketing strategy. Content creation must inform and educate. But considering that people remember up to 80% of what they see and only about 20% of what they read, you need to invest in visual content as well. Visual content can take on many forms, such as photos, CTAs, infographics, call-outs and more. It can even be in the form of graphic text, combining the best of both worlds. If you can, ditch the stock photography and invest in professional images for your company.
The most effective visual is arguably video, especially in manufacturing. Visual media needs to be used tactfully and strategically, however. Giant images and background videos can certainly be stunning, but they can also distract users away from more important content on your website. It's estimated that by 2021, 80% of internet traffic will be represented by video. Consider what your company will do to get ahead of the curve, and look for ways to incorporate video into your marketing strategy.
Are you ready to make 2019 the best year yet for your company? It starts by putting your best foot forward with an appealing, engaging and user-friendly online experience for prospects and current customers. For more information on how to maximize the effectiveness of your website, download our Growth-Driven Design checklist below. Better yet, reach out to us to discuss your website needs and how our experienced designers and inbound experts can help you reach your sales and marketing goals.