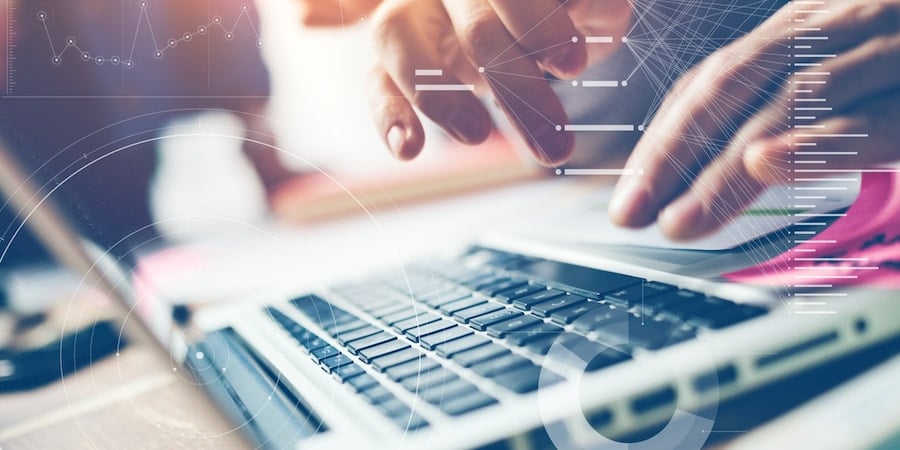 Search ranking tools have evolved quite a bit over the last handful of years, as Google's ultra popular PageRank tool went away in 2014 and has since been replaced by MozRank, and many SEO software companies have released their own variations of ranking tools.
So which search ranking tools are most reliable? With this in mind, we'll cover the Rankings and Ranking Distribution tools from SEMrush, and Moz's Page Authority and mozRank. These three helpful tools can be used in conjunction to give you an overview of where pages are ranking in the search engine results pages (SERPs) and most importantly, how to improve their positioning.
1. Traffic Rank
Traffic rank is a ranking of your website versus all of the other websites across the internet (e.g., Google, Wikipedia, YouTube) in regards to the amount of organic traffic.
While this ranking system is the basis of most traditional traffic rank tools, many of today's SEO tools take rank analysis a step further. One that stands out amongst the crowd is SEMrush's rankings and rankings distribution tools, which lend more insight into your website's keyword rankings, ranking trends, and more.
Rankings
Some primary features of the SEMrush's rankings tool include:
Keyword rankings. Shows the positions of the domains for your top keywords
SERP features. Indicates whether your website comes up as a featured snippet on Google like in the example below: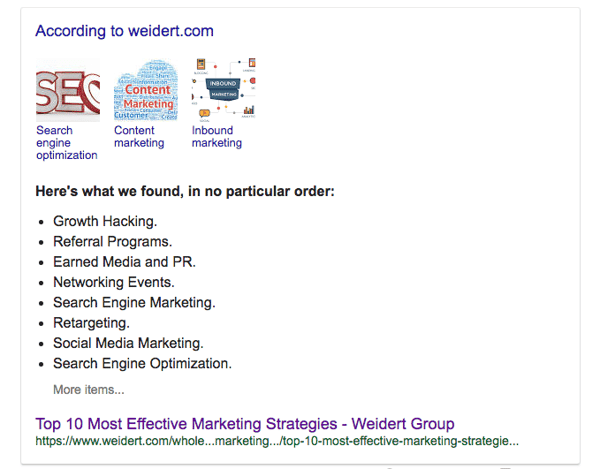 Ranking trends. Shows the position of the domain for specific keywords at the start and end of the last calendar week (and the difference)
Search volume. Search volume for specific keywords per month over the last 12 months
This is one of the most useful all-in-one rankings tools, but it gets the nod over competitors because of its emphasis on SERP features, which help boost a page's visibility in organic search.
Ranking Distribution
SEMrush's rankings distribution tool, on the other hand, breaks the number of keywords your domain is ranking for into smaller chunks (e.g., those keywords ranking in the top 3, top 10, top 20 and top 100 of the SERPs), and which competitors are ranking for those same keywords.
Perhaps the most unique feature of ranking distribution is "visibility." SEMrush describes visibility as "an index based on Click-Through Rate (CTR) that shows a website's progress in Google's top 100 for keywords from the current tracking campaign. A zero-percent visibility means that the domain isn't ranking in Google's top 100 results for any of these keywords; and a 100-percent visibility means that the domain keeps the first position in the SERP for all of these keywords."
The best aspect of this tool is that it provides competitor insights — how competitors are ranking for the same keywords in your campaign — as well as which of your keywords are improving and declining in rank. This keeps you informed on how competitor's are performing and which keywords to emphasize in content, so you can stay ahead of the competition.
2. Page Authority
According to Moz, their Page Authority score "predicts how well a specific page will rank on search engine result pages (SERP)." Your website's pages receive a score anywhere from one to 100 with higher scores corresponding with a greater likelihood of ranking highly in the SERPs.
How is page authority determined? While there isn't a specific explanation, according to Moz, it's "based on data from the Mozscape web index and includes link counts, MozRank (which we'll discuss next), MozTrust, and dozens of other factors." One of the biggest factors is the number of number of quality inbound links pointing to your web page, as it signals that your page contains helpful, high-quality content.
Page authority is great measuring stick for where specific pages stand on your website, and which could be optimized to make them more helpful and likely to be linked to.
3. mozRank
If you're still searching for a specific "page rank" tool, you're not alone, but Google's Pagerank checker died four years ago. MozRank has since filled the void and pages receive a rank based on the inbound links pointing to them and the MozRank of those linking pages. In other words, the higher the MozRank of the pages linking to yours, the higher the MozRank of your page will be. This underscores the importance of creating high-quality, high-value content that other domains will want to link to.
MozRank is calculated on a 0 to 10 scale, with most pages ranking highly in the SERPs coming in at a 2 or higher. The most important thing is to create page content that is helpful and relevant to your target personas first and optimize for search second. Your audience will come and the links will follow.
Bottom line
While there are a plethora of tools out there that can be used for search ranking insight, we've found these the most helpful. If you're currently using other tools, consider these for more insight on how to boost your company's search visibility!
Looking for more information on rankings and SEO best practices? Check out our SEO Survival Guide!