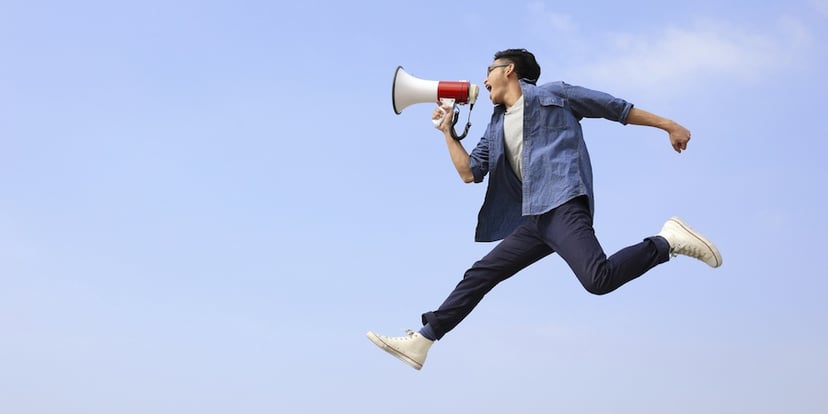 Social media is a fickle beast.
One day, an article you share is going viral and picking up hundreds of likes and comments, but the next day (or next week!), you might not have a single post get more than 10 interactions. What gives?!
Unfortunately, that's just the nature of social media. While there are plenty of things you can do to maximize your reach and stay consistent with your publishing schedule, you can never fully predict how people will react to your posts, or which industry influencers will share them. Even when you publish twice as many posts as you did the month before, you're never guaranteed to see better results, as we all know quantity ≠ quality.
That being said, to help you make sense of why your social media isn't working like you thought it would, here are 3 things to consider when you're publishing more posts, but social performance isn't up to par.
1. Timing of Your Posts is Off
You know what they say, "timing is everything." The more you can share posts when your audience is online, the better chance you'll have at maximizing the number of clicks you get. For example, if you know most of your audience is up early in the mornings checking their social accounts, try sharing more early AM posts to catch their attention, and cut back on the posts later in the evening if they don't seem to be getting as many clicks.
Likewise, on an even bigger scale, don't forget to take the holidays into consideration when analyzing your social performance. For example, have you noticed that your engagements and clicks have been down over the past few weeks? If so, it's not the end of the world! With school starting back up again, lots of families go on vacation during August and around Labor Day, which means fewer people online and working, and less opportunities to get clicks. If you want to avoid a dip over these holiday stretches, try planning some extra fun company content that you know will do well (e.g., a video, infographic, pictures of employees/company culture, etc.).
2. Wrong Content for Wrong Audience
Ready for a no-brainer? Sharing content that doesn't resonate with your audience is a surefire way to NOT get clicks. However, it's not always about the content you're sharing, but rather the audience you present it to. Let's say you have a Facebook Page, Twitter account, and LinkedIn Company Page for your business, on which you share your new blog posts whenever they publish. On LinkedIn and Twitter, your new posts might do great every time you share one, but on Facebook, they're a total flop. That's because people utilize each social network for different reasons, and complicated B2B blog articles typically aren't what people come to Facebook for. Instead, try saving Facebook for posts that relate to your company culture and employees, or share more light-hearted, casual posts that people in your industry would find interesting.
3. Content isn't Exciting Enough
This might seem like another no-brainer, but if the content you share isn't exciting enough to catch the eyes of your audience, then you're going to have a hard time getting clicks. At the same time, however, if there's one thing that a lot of businesses are guilty of these days, it's the trend of only sharing different blog and magazine articles on social media—and never really branching out from that strategy.
That being said, the posts that do best on social media these days are typically those with images, videos, .gifs, infographics, etc., because they stand out in the newsfeed and go above and beyond the same old articles you've always been able to find online. After all, written content is easier to find than ever these days, but fewer companies are creating high-quality graphics or publishing high-quality video. If you're noticing a downward trend on the clicks and interactions of your posts, and you primarily share links to different articles, try sharing more visual content that's different from the articles your audience is used to. It'll certainly help you get the clicks you're looking for.
As Weidert Group's social media manager, I get how frustrating it is to spend time working on social media, only to get fewer clicks and interactions on your posts. With more and more companies starting to use social media as well, it's getting harder to stand out in the crowd and earn clicks.
If you feel like your social media just isn't effective as it should be, make sure you stick to a consistent publishing schedule, and try to offer as much unique content as you can. Likewise, keep track of which types of content perform best, so you can be sure to include more of it in future posts. You can never predict when exactly that you'll catch lightning in a bottle, but you can give yourself more chances to try.